Olive Wood Spatula – Set of 2
All-Purpose Olive Wood Spatula Set – Perfect for mixing, baking, flipping, and serving up delicious meals, these versatile olive wood spatulas offer a well-balanced feel and rustic look that adds functional style to your kitchen and existing wooden cooking utensils.
Naturally Heat-Resistant Wood – Our cooking spatulas are thick, durable, and provide a nice and weighted feel in your hand. More importantly, they are heat resistant, so you can be better protected when you're cooking or preparing food.
Wide, Flat Spatula Head – Each olive wood spatula for cooking has an approximate 2.7" wide head to give you more surface area for flipping or turning, making it great for pancakes, crepes, pasta, and other tasty favorites.
Scratch-Resistant and Surface Safe – The soft, yet durable olive wood construction of our wooden spatulas is also safer for non-stick pots and pans, which means you can get the same support as a silicone spatula but with a more charming, farmhouse feel.
Premium Handmade Craftsmanship – As a family owned and operated business, we focus on premier handmade craftsmanship which is why each olive wood utensil for cooking is beautifully unique in terms of color, pattern, texture, and even size for true exclusivity.

FREE 3-DAY SHIPPING ON ALL U.S. ORDERS OVER $49. SHIPS WORLDWIDE WITHIN 24 HOURS.
SKU:

FD-WST
Category: Utensils
Tags: wood utensils, wooden utensils, wooden spatula, wood spatula, wooden spatula set, wood spatula set, olive wood spatulas, olivewood spatulas, spatula set, wooden utensils set, wooden spatula for cooking, wood utensil set, wooden utensils for cooking
Description

Enjoy Mixing, Baking, and Serving Up Food with Multipurpose Olive Wood Spatulas from Forest Decor
When it comes to the kitchen there are few cooking accessories more valuable than a good spatula; especially when they're not only functional but add a bit of charming style to your living space. We created these beautiful, handmade Forest Decor olive wood Spatulas as a way to make preparing food easier and more enjoyable, but also to create a warmer and more welcoming farmhouse appeal that truly sets your kitchen apart. Durable, heat resistant, and well-balanced these wooden utensils are sure to make time spent cooking in the kitchen more enjoyable no matter what's on the menu.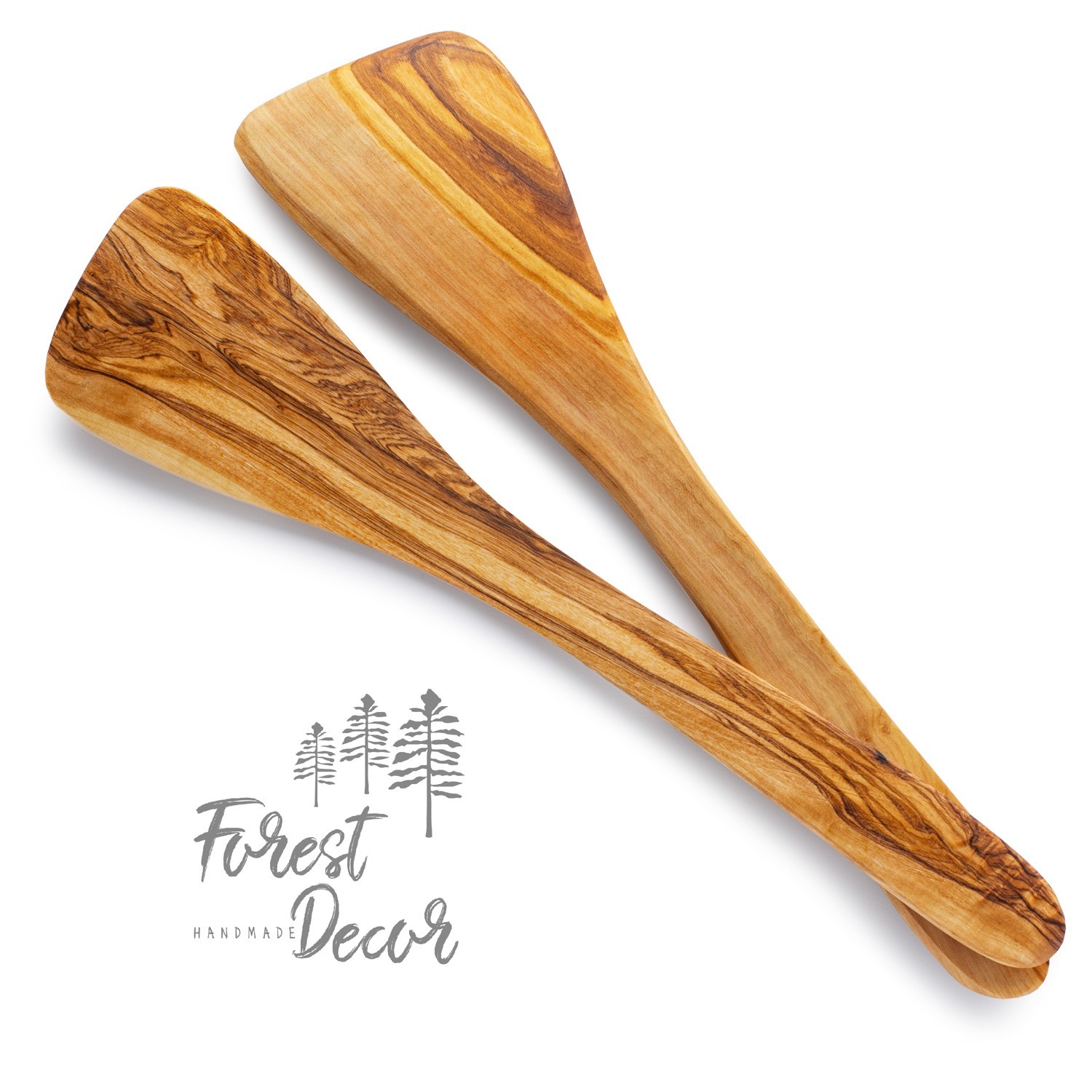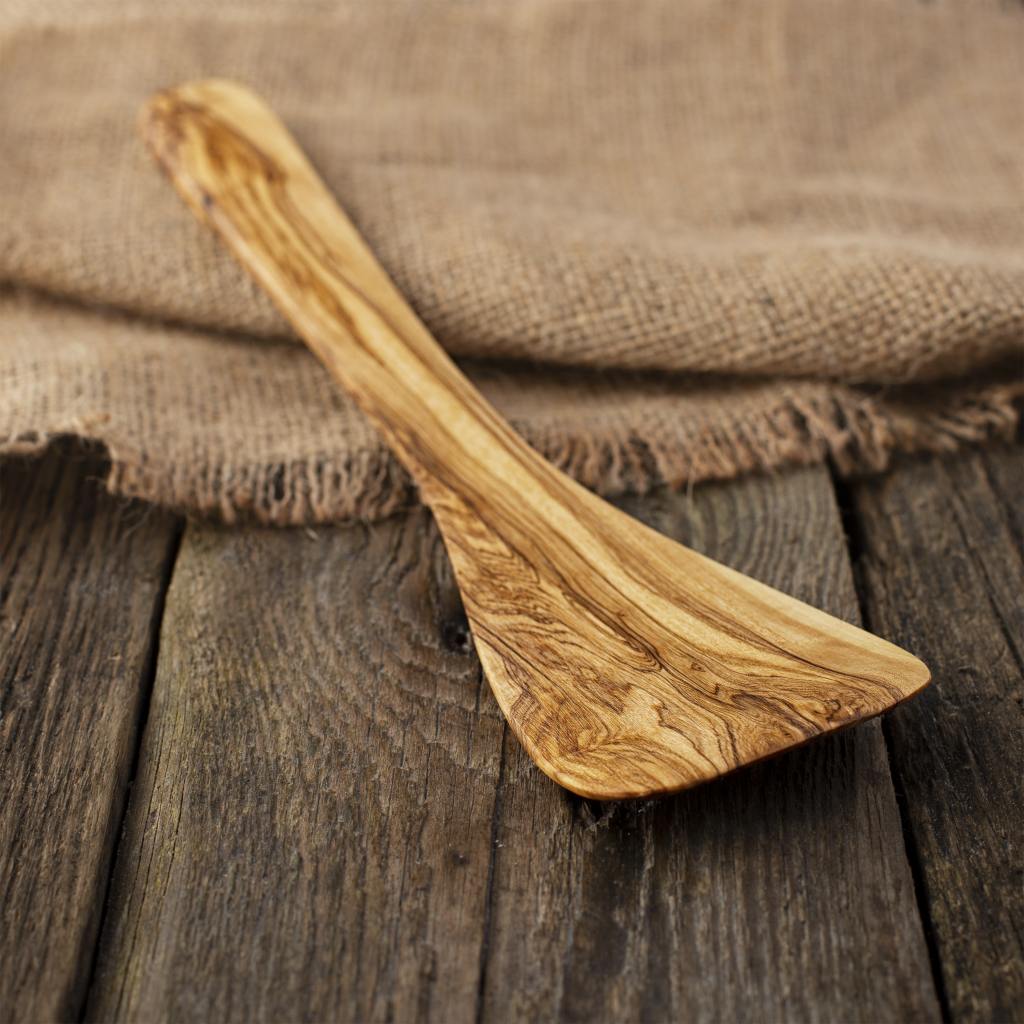 Product Details:
Olive Wood Spatulas (Set of 2)
Genuine Handmade Craftsmanship
Non-Stick, Scratch Resistant Surface
Heavy-Duty and Easy to Clean
Approximate Overall Length: 11.8"
Note: Each product is 100% unique which means they each have their own wood grain pattern, size, and texture.
Beautifully Unique Designs
Here at Forest Decor we love working with our hands to create stunning products that suit your everyday lifestyle. That's why each piece is truly one-of-a-kind and provides just the right balance of style and functionality to support your kitchen, bathroom, and living room needs.
Thicker, More Resilient Quality
These all-purpose kitchen utensils are designed for rugged everyday use with your pots, pans, baking ware, and much more. That's why we made them just a bit thicker from end to end, so you can enjoy using them with everything from eggs to pancakes to that lasagna recipe passed down from your grandma.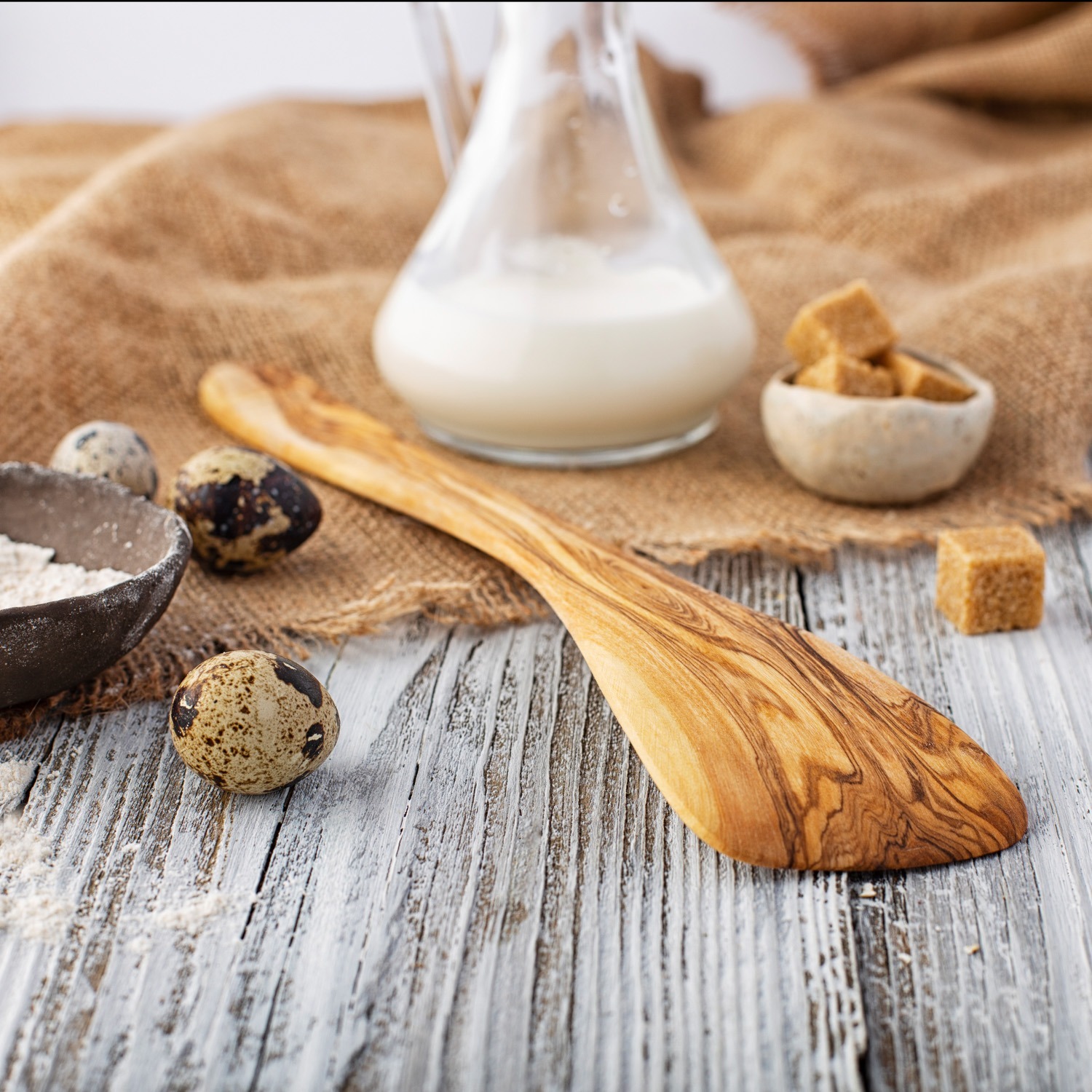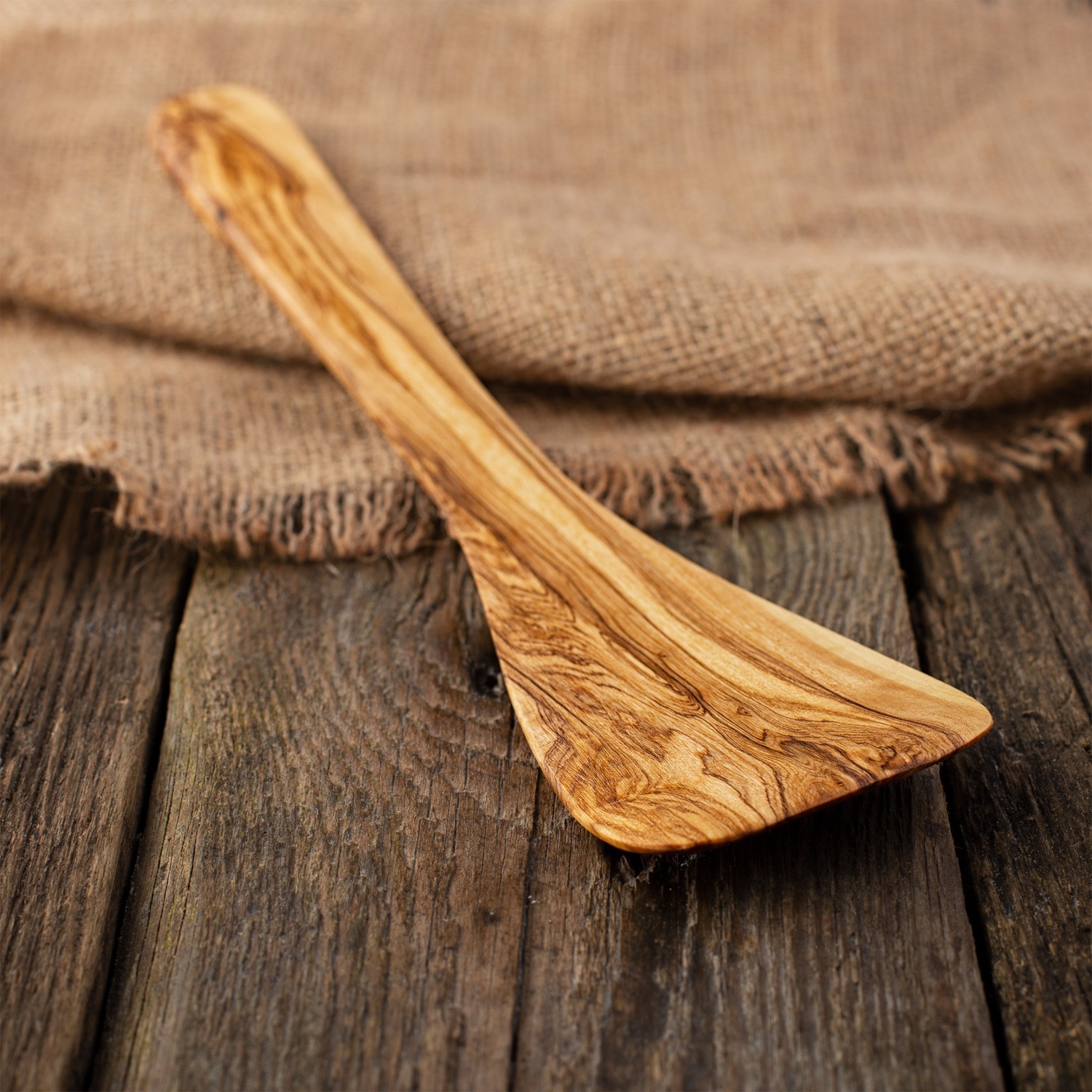 Long, Well-Balanced Design
We made our multipurpose flat spatulas 12" long to give you optimal control over flipping and turning food while still keeping your hands and fingers away from hot surfaces.
Slightly Curved Head
These non-stick spatulas feature handles with a very slight bend towards the head to give you more leverage over your food while creating a more naturally beautiful aesthetic.
Charming Housewarming Gift
Pretty much everybody uses a spatula for different foods around the kitchen which makes our every farmhouse-style olivewood spatula a great gift idea for birthdays, wedding receptions, or anniversaries.
Strong, Easy-Grip Handle
Our handles are designed to be wider and thicker to give you a better non-slip grip when preparing or serving food. The front head also features a smooth, rounded flat front to help you get under food more easily.
Regular Wood Restoration
Each baking spatula is made with genuine olive wood which is why we suggest adding a drops of olive oil to the surface to help it retain moisture, prevent cracking, and ensure long-lasting color vibrance.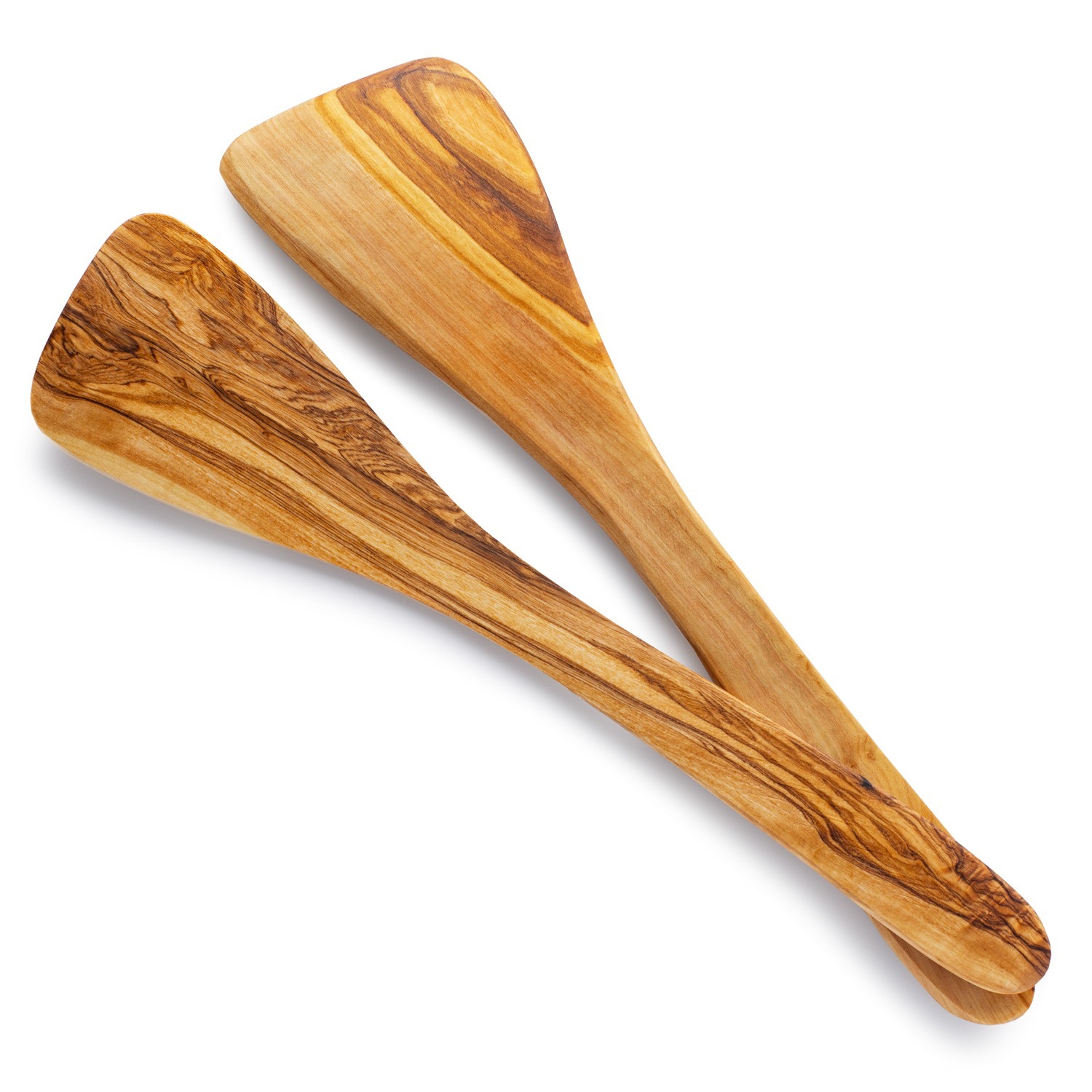 Reviews (7)
Only logged in customers who have purchased this product may leave a review.
Related products