We offer everything from unique wholesale olive wood cutting and charcuterie boards, wholesale wooden spoons, and wholesale wooden kitchen accessories to novel wholesale European rustic wooden items such as wooden piggy banks, Christian gifts, wholesale Christmas decorations, and ornaments. Our minimum wholesale order quantity is 25 per unit with a $1000 minimum order.
For smaller orders, we do have quantities on hand. However, for large bulk and custom wholesale orders, a minimum of 30-45 days is required for production. For smaller quantities, we can dispatch items right away. Express 3-day air shipping is also available.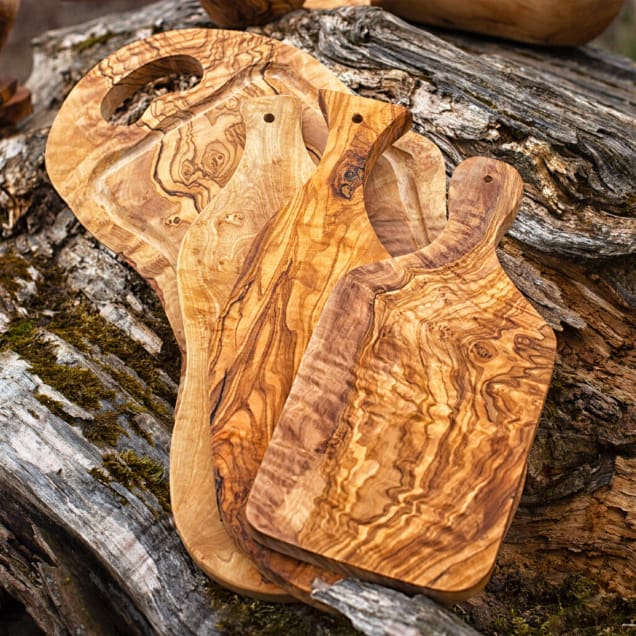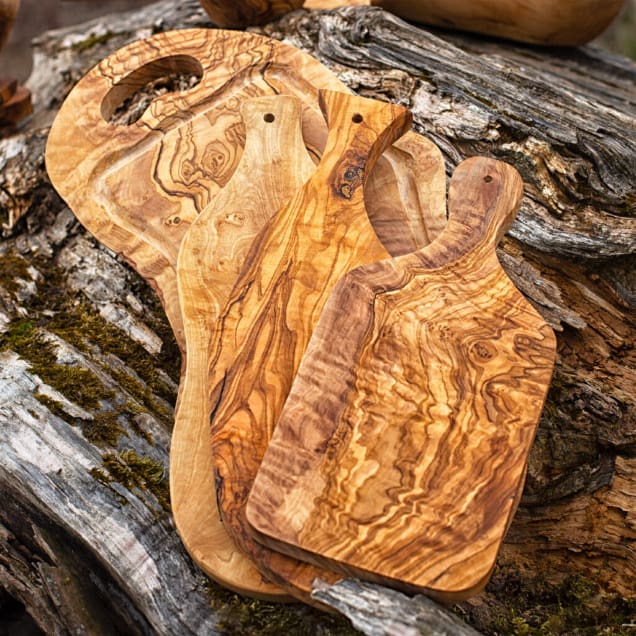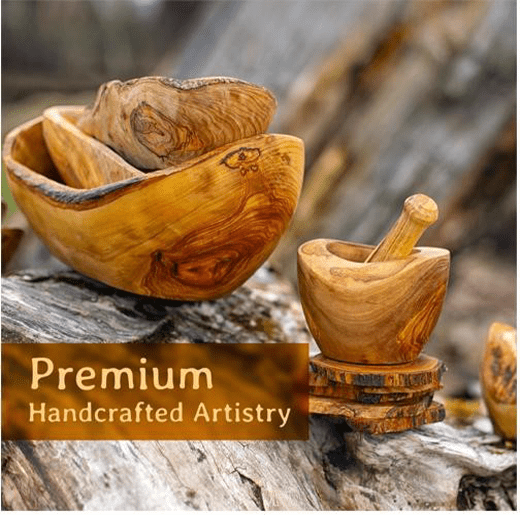 Our handcrafted olive wood cutting boards are one of our most popular wholesale items. Cutting board bulk order pricing offers an excellent option when buying for weddings, restaurants, bakeries, home builders, and using as corporate gifts, realtor closing gifts, and more. We make our beautiful olive wood cutting boards, kitchenware, and utensils from Chemlali olive trees grown in Tunisia. Olive wood is well known for being naturally safe, food-grade quality, so we only apply natural mineral oils to the wood's surface to give our cutting boards and kitchen items that rich natural sheen.
All our handcrafted European rustic wood novelties, candleholders, Christmas ornaments, animal figurines, angel figurines, owl figurines, and Nativity Scenes are also available for wholesale ordering. No two of our olive wood cutting boards or European rustic wood items are identical, and all are handcrafted with love and care to assure customer satisfaction and keepsake quality.
Please complete and submit the electronic Wholesale Account Application.
Once your application is received, well email you back an acknowledgment then send you instructions to access our Wholesale portal catalog and price list.
Please read and understand our Wholesale Terms & Conditions.
By submitting this application, you accept our Wholesale Terms to working with us.
If you have any questions while completing your application, please do not hesitate to call us at 801 784-8481 or email us at [email protected].