Wooden Napkin Rings Set of 4
Rustic Napkin Rings – These beautiful wood rings keep napkins neatly rolled on your dining room table or in the kitchen for a farmhouse style display guests love.
Intricate Wood Slices Designs – Each ring features the shape of a wood slice and on top that embraces a natural, classic look for a superb year-round or holiday decoration.
Thick, Well-Balanced Ring – The wider ring design makes it easier for these large napkin rings to stand up and be noticed as they're sitting on or beside your plating.
Complete Set of Four – Every order comes with 4 individual wood napkin rings to suit small families or displays. Order multiple sets for hosting friends or guests.
Genuine Handmade Artistry – Our modern napkin rings are each handmade using high-quality, authentic wood to give them an original look and feel all their own.

FREE 3-DAY SHIPPING ON ALL U.S. ORDERS OVER $49. SHIPS WORLDWIDE WITHIN 24 HOURS.
Description

It's the Little Touches Make All the Difference at the Dinner Table
When you're setting up a dinner table that's hosting guests for parties or the holidays, or you just like creating a warm, welcoming atmosphere for your family, look no further than these stunning Forest Decor Wood Slices Napkin Rings crafted from all-natural wood. Designed by artists and crafters, these handmade napkin holders add just the right farmhouse touch to your dining area or kitchen with their intricate details and sturdy wooden frame.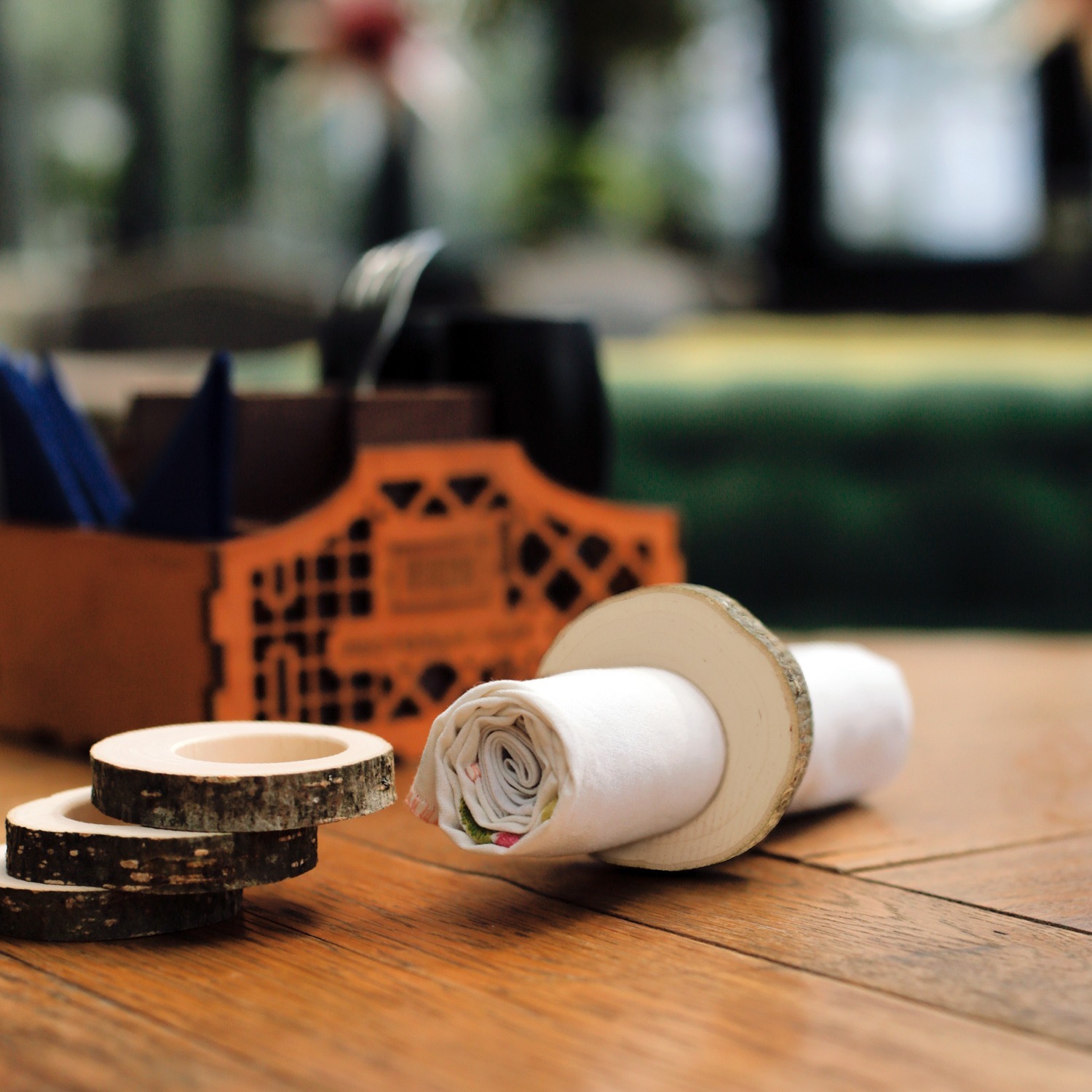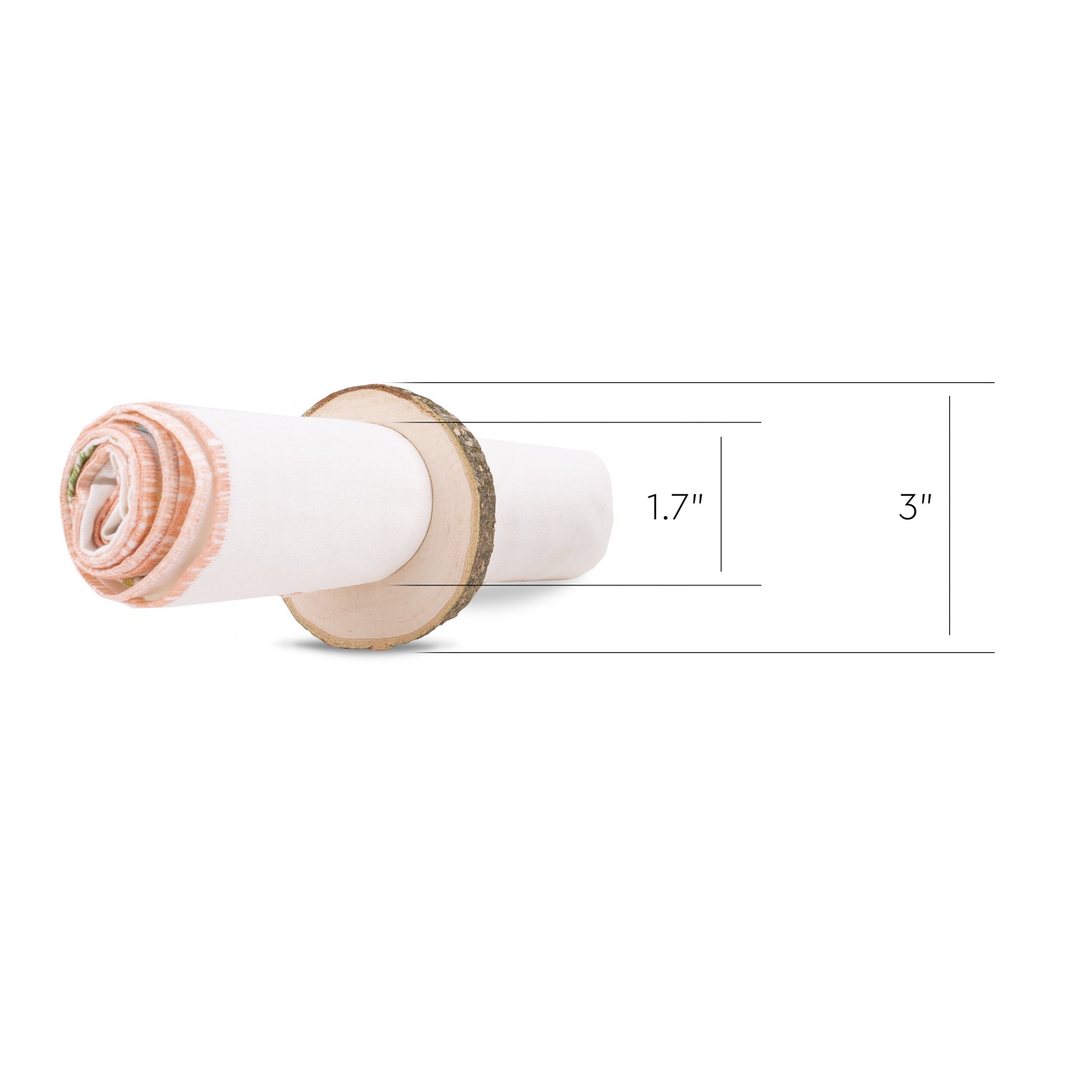 Product Details:
Rustic Wood Napkin Rings
Beautiful, Natural Wood Slices Designs
Handmade
Well-Balanced, Thick Ring
Easy to Clean and Maintain
Dimensions: 3" x 1.7"
Premium Handmade Artistry
All of our handcrafted products are made from premium forest wood. This means that no two items are identical, and that passion and love are crafted into each one. Nothing goes to waste during the crafting process. We use the whole tree including trunk wood, branches, and the bark, which means the color of each individual item may vary slightly for uniqueness.
Classic Housewarming Gift
Along with making a great addition to your own kitchen or dining room, this 4-piece napkin holder set makes a wonderful choice as a wedding gift for newlyweds, special housewarming surprise for new neighbors, or just a unique gift for those who love celebrating the holiday season with style.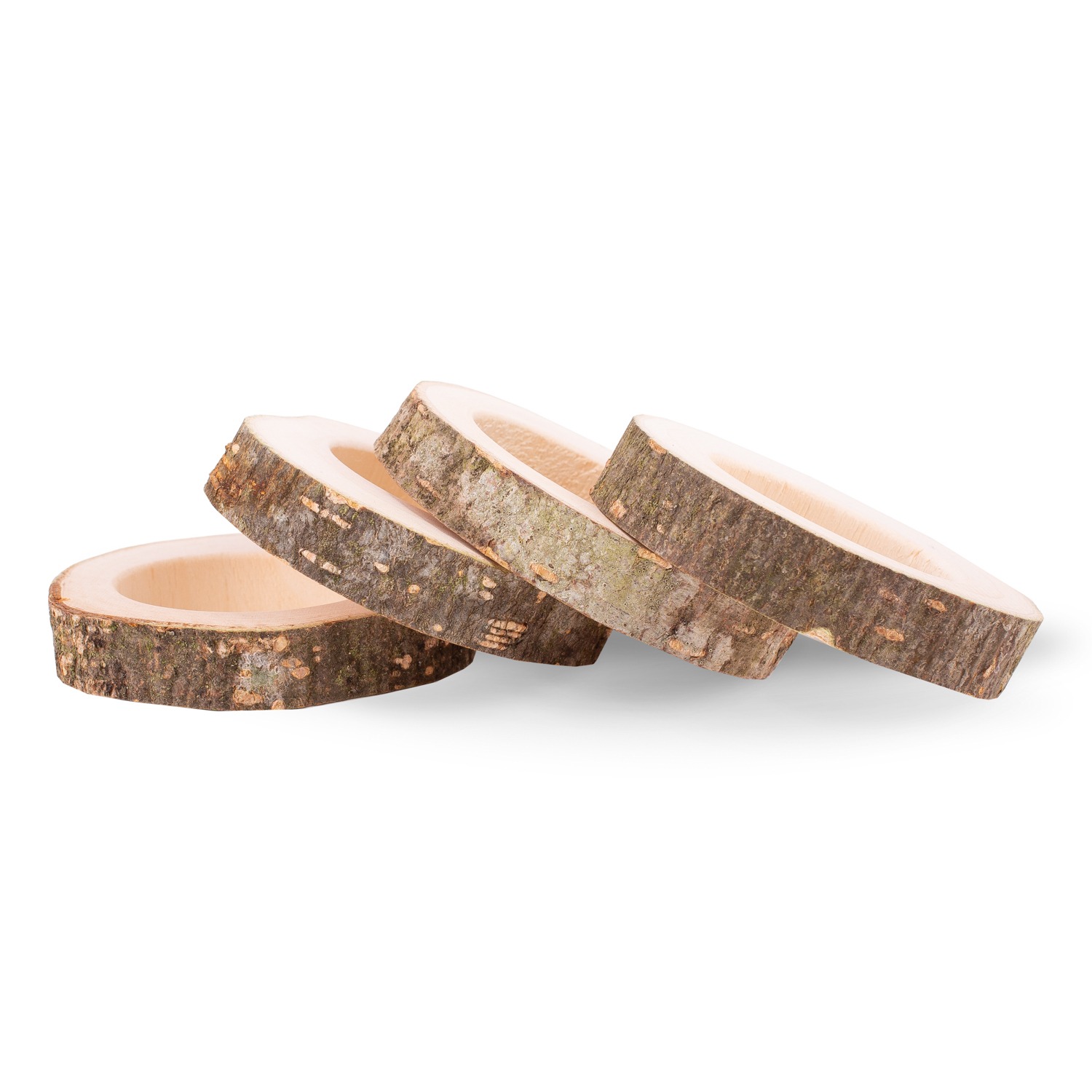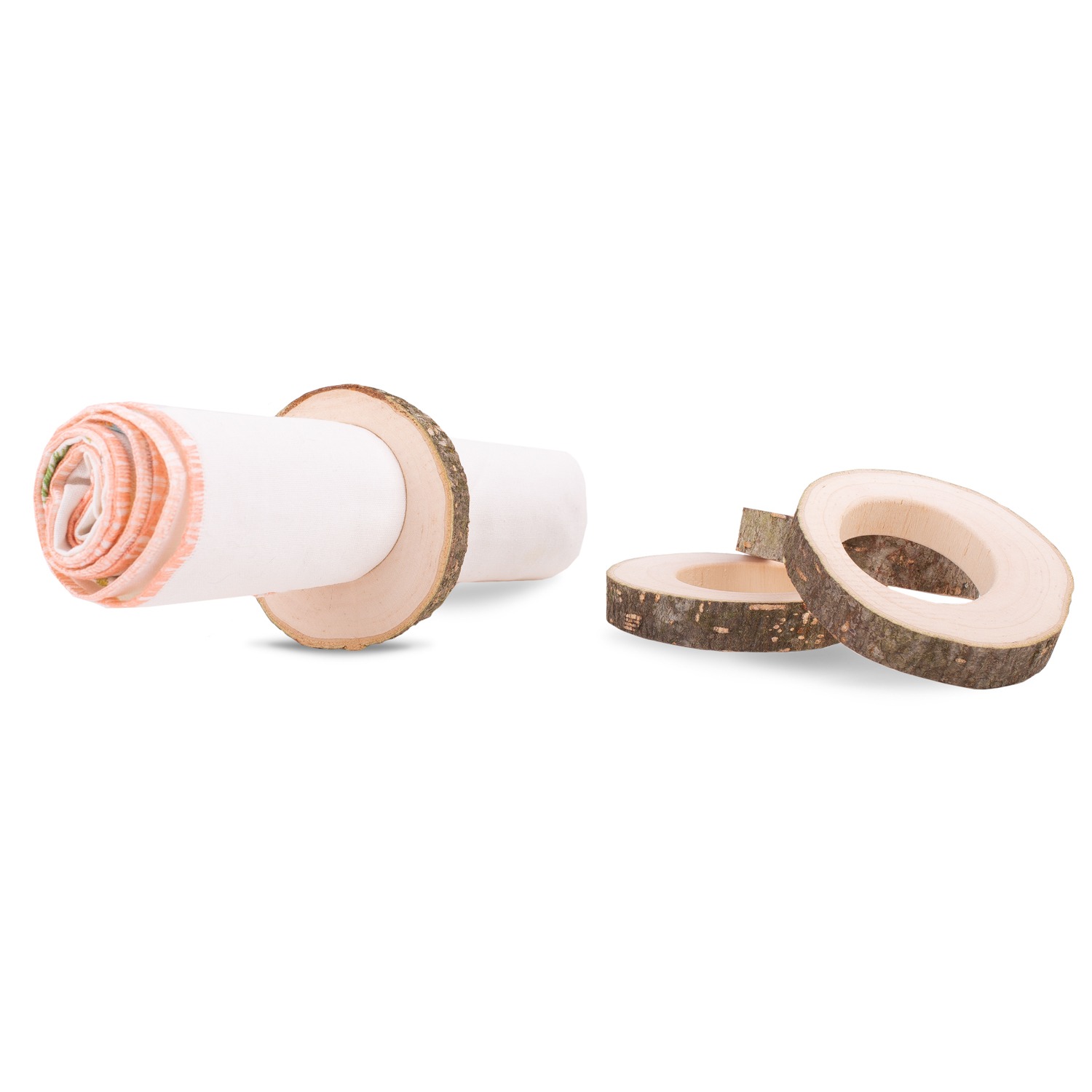 Elegant & Durable Design
We've sealed our wood to ensure long-lasting color and durability, which means that if they get food or liquid on them, simply wipe with a damp cloth and dry when finished.
Farmhouse & Rustic Rings
One of the best features of these deer napkin holders is that they look amazing in rustic farmhouse homes for everyday use or they can be used only during Thanksgiving or Christmas holidays.
Handmade & Original
Each wood napkin ring is made by hand using real wood which means each one is truly original. This means it can have its own color, feel, look, and even texture.
Exceptional Handcrafted Quality
These rings align perfectly to make them easier to stack up and store when they're not in use to help save drawer, cabinet, or storage space in your kitchen.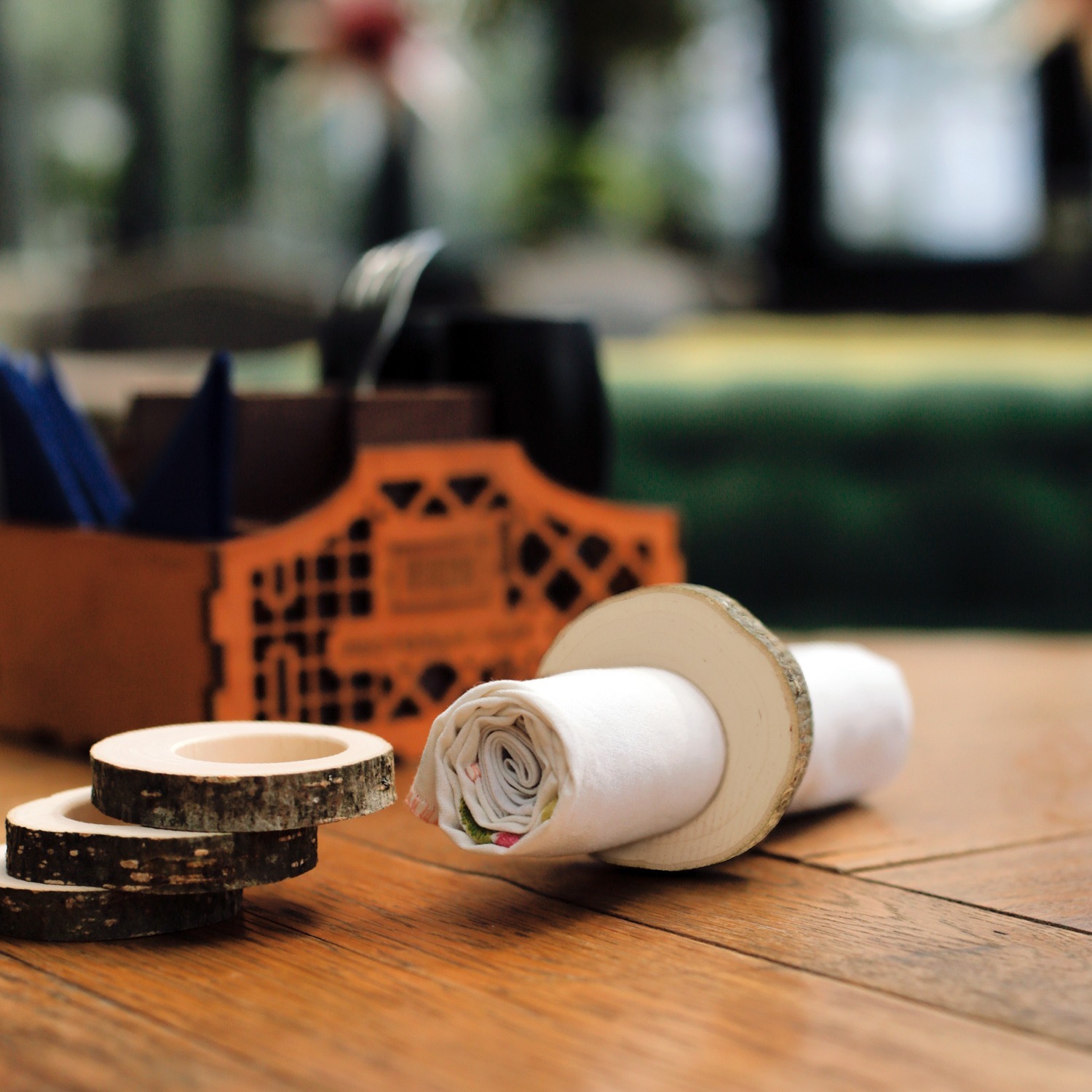 Products that You Might Also Like