Rustic Handmade 3D Wooden Heart Decor
HEART-SHAPED I LOVE YOU HEART – A small, yet meaningful way to tell someone "I Love You", these wooden hearts make great birthday, anniversary or wedding day gifts.
WOOD HEART GIFTS– The ultimate I love you decor for spouses, girlfriends, boyfriends, sons or daughters, each piece is intricately designed by professional craftsmen. These heart charms are the perfect anniversary gift or can serve as lovely wedding table decorations.
SMOOTH, ROUNDED FINISH – Each finished piece is a beautiful, seamless wooden heart ornament with weighted balance that can be used as a paper weight, decorative table piece, or travel keepsake.
HANDCRAFTED HEART DECOR – These make a charming addition to your bedroom or living room but also for a work space when you need to remember that love is all you need.
GENUINE HANDMADE ARISTRY – We use only authentic, all-natural wood to create this 2.7" x 1.5" x 2.3" piece which gives it their own color variations, texture, and look. All our wooden heart charms are handmade.

FREE 3-DAY SHIPPING ON ALL U.S. ORDERS OVER $49. SHIPS WORLDWIDE WITHIN 24 HOURS.
SKU:

FD-3DWH-R-1, FD-3DWH-R-10
Category: Wooden Hearts
Tags: heart decorations, wooden heart, wood heart, heart keepsake, heart table decorations, heart charm, wedding decorations for table, wedding favors, small hearts, heart gift, love charms
Description

Keep Keys Organized with a Fun, Rustic Wood Keychain from Forest Decor
It's Always a Great Time to Tell Someone "I Love You" with a Meaningful Keepsake When you truly love someone there's nothing more magical in the world; expect being the person who is loved. That's why we at Forest Decor want to help you remind that special person in your life that you not only love them but that your love can always be kept close with a decorative Heart-Shaped I Love You wood keepsake. These beautiful, handmade pieces boast a 3-dimensional look and feel to remind your true love why they're so special.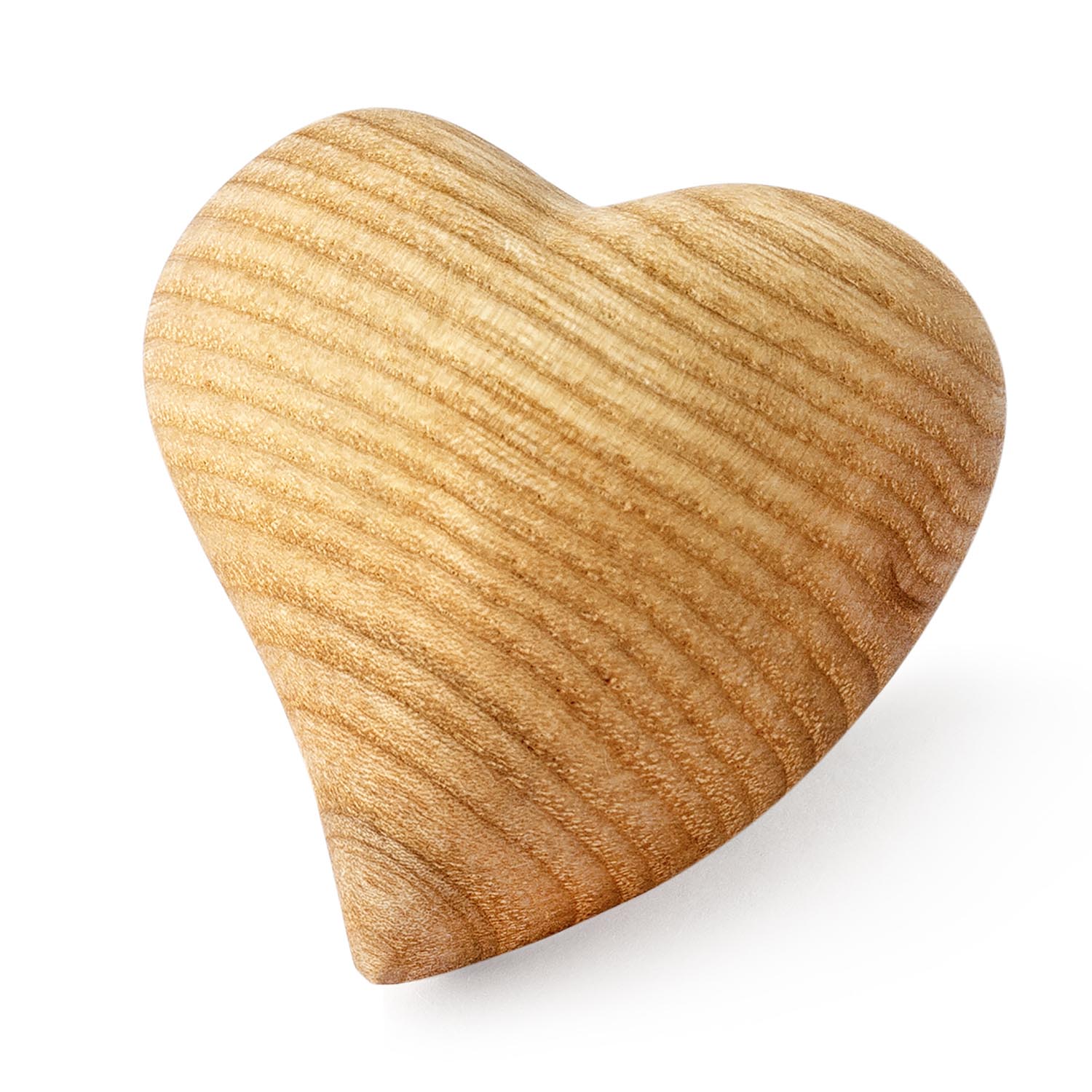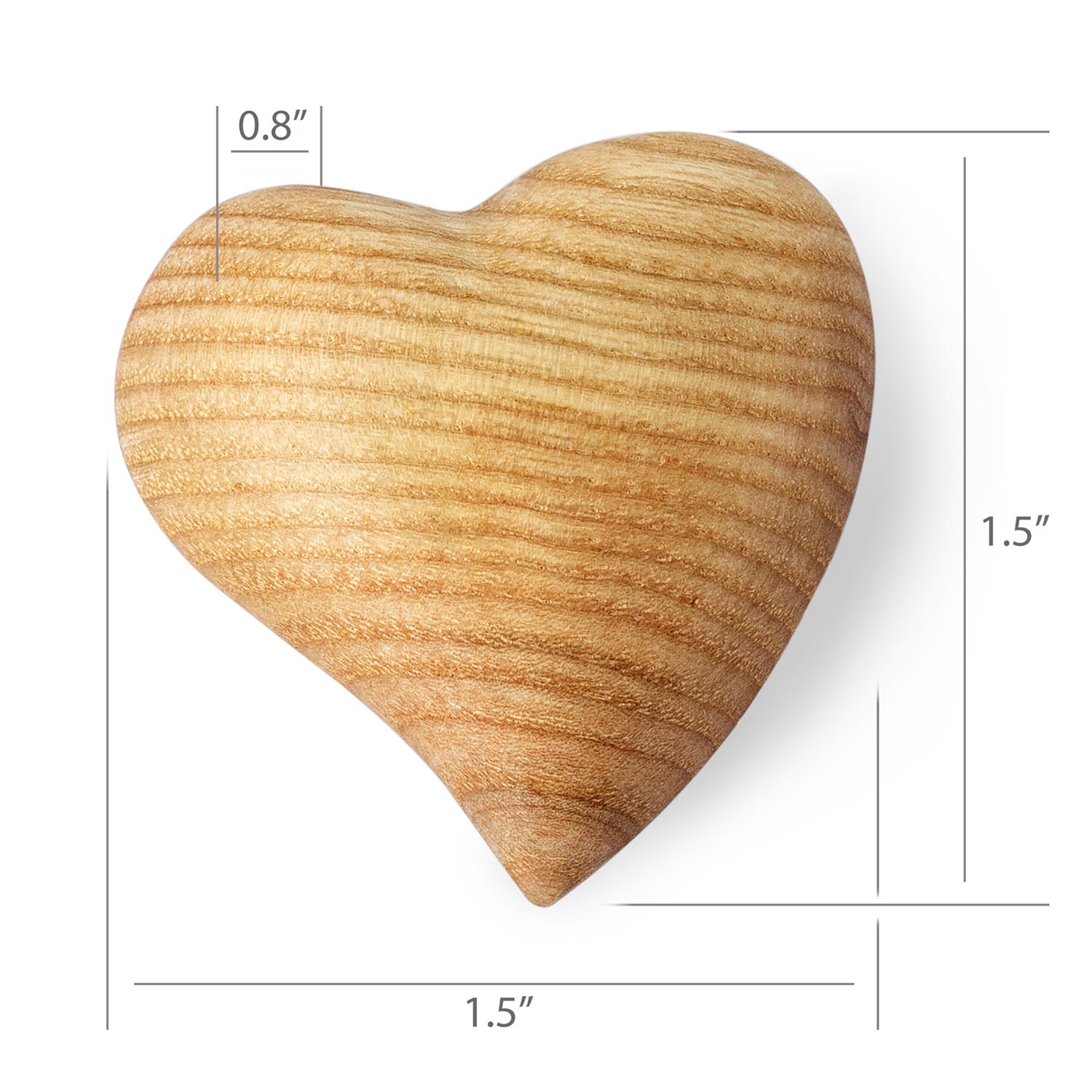 Product Details:
Natural 3D Wood Heart
No Engraving
Smooth, Finished Design
Dimensions: 1.5" x 1.5" x 0.8"
Handmade
Small, Lightweight, and Portable
Charming and Original Craftmanship
Each wooden heart is made by a real woodworker using premium-grade
Black Forest wood
which means each one has its own original charm. This means colors, textures, and even sizes can all be slightly different, which means a custom look and design.
Perfect Wedding Decoration
You can order multiples of these wooden hearts to decorate wedding reception tables and then let guests take them home as keepsakes to remember your special moment.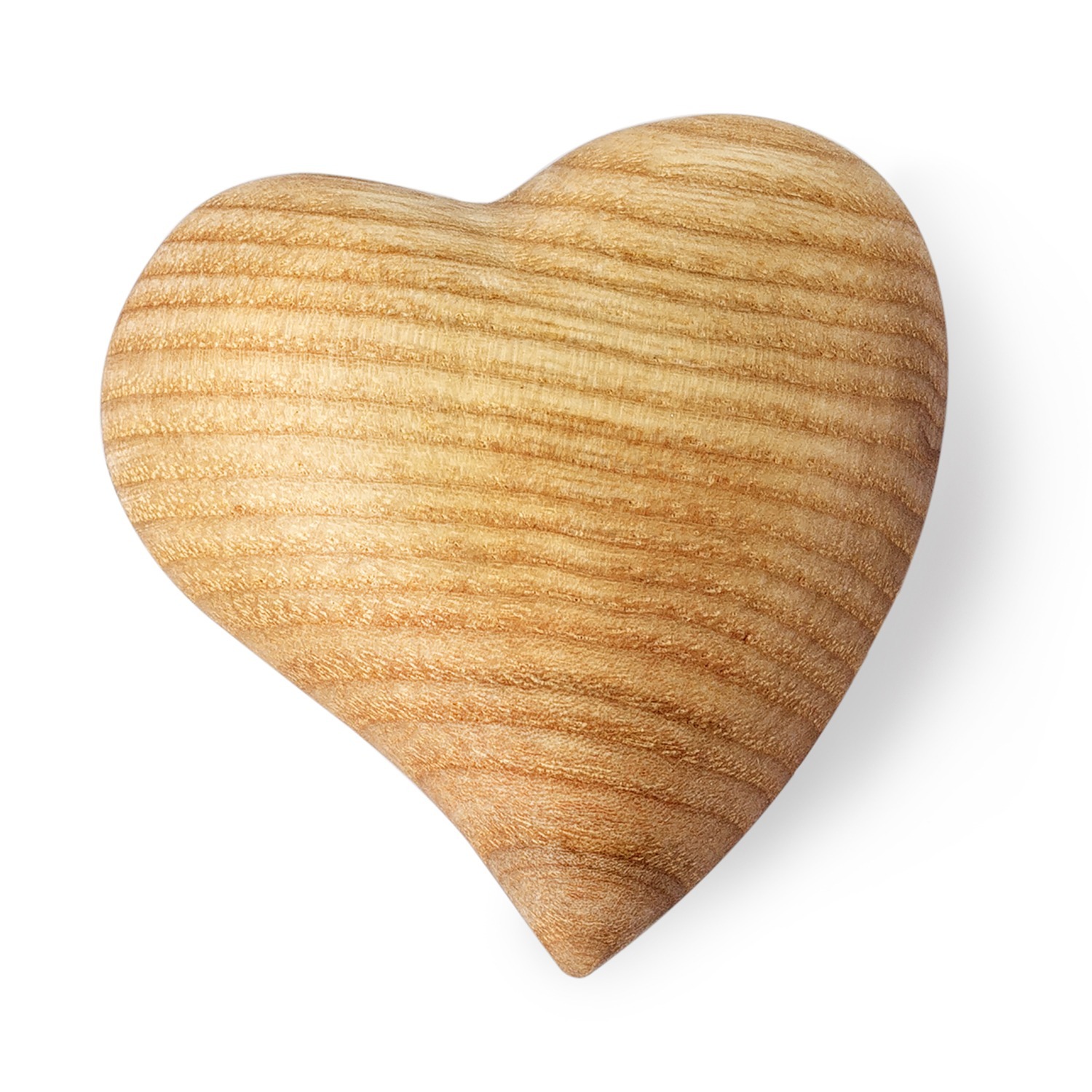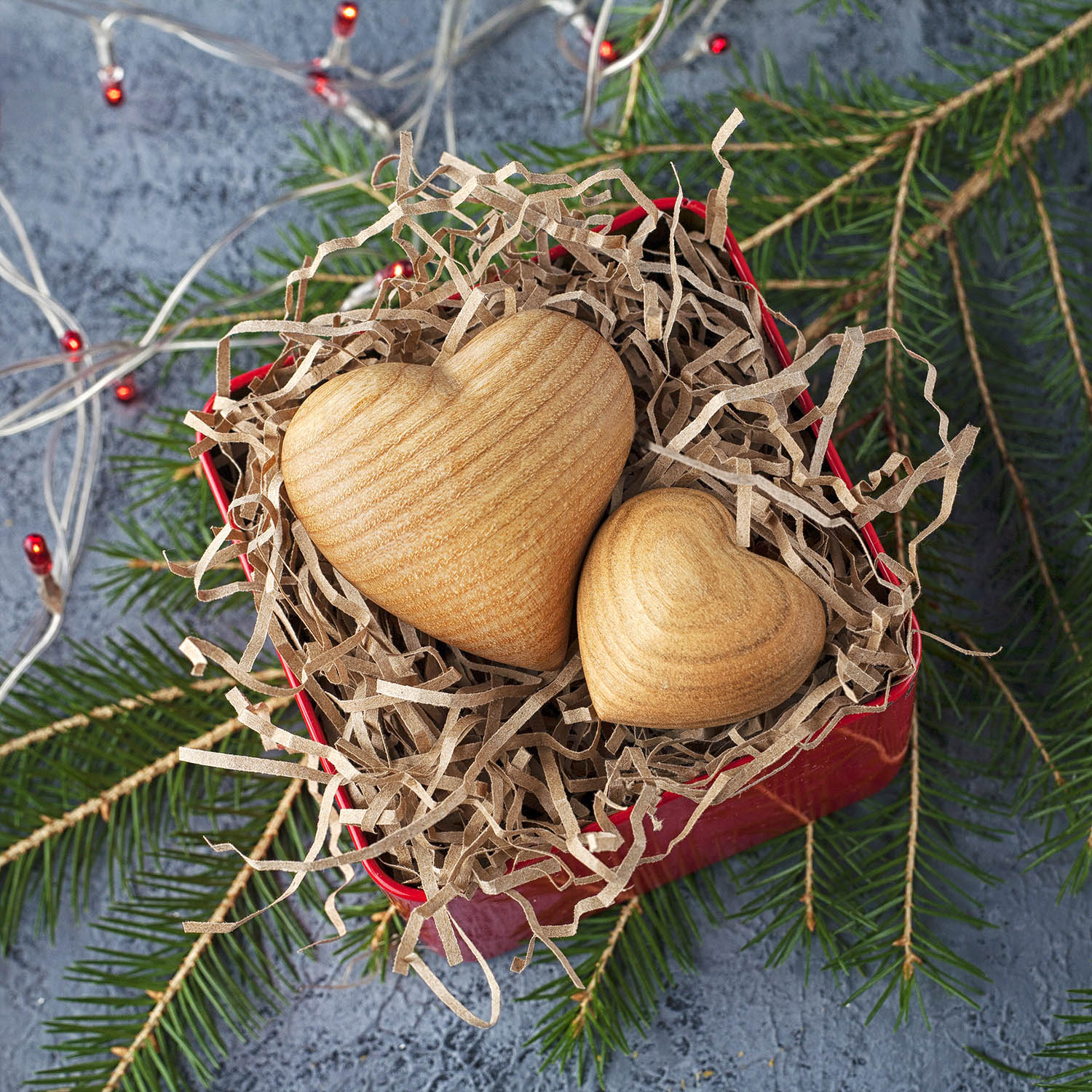 Personal or Displayable Keepsake
Our 3D wooden hearts make a wonderful addition to your living room, bedroom, or other decorative areas, but they're also small and lightweight enough that your spouse, son, or daughter can keep them close wherever their travels may lead.
Small, Personal Display
The beautiful striations in the wood are horizontal to create a more vivid three-dimensional feel, giving it a feeling of movement and growth that mimics your love.
I Love you Decor
If you choose the engraved option, the front side of each wooden decoration features the engraved words, I Love You, with the word Love given a bit of extra "bold" thickness to ensure it's the focus of the piece.
Exceptional Handmade Quality
Each wooden heart ornament is a single, solid wood piece with no edges for an original style and seamless design that can only be accomplished by true craftsmen.
Valentine's Day Decorations
These make wonderful birthday, Christmas, Valentine's Day, or "just because" gifts to special people in your life. Give them to someone who deserves to hear "I love you".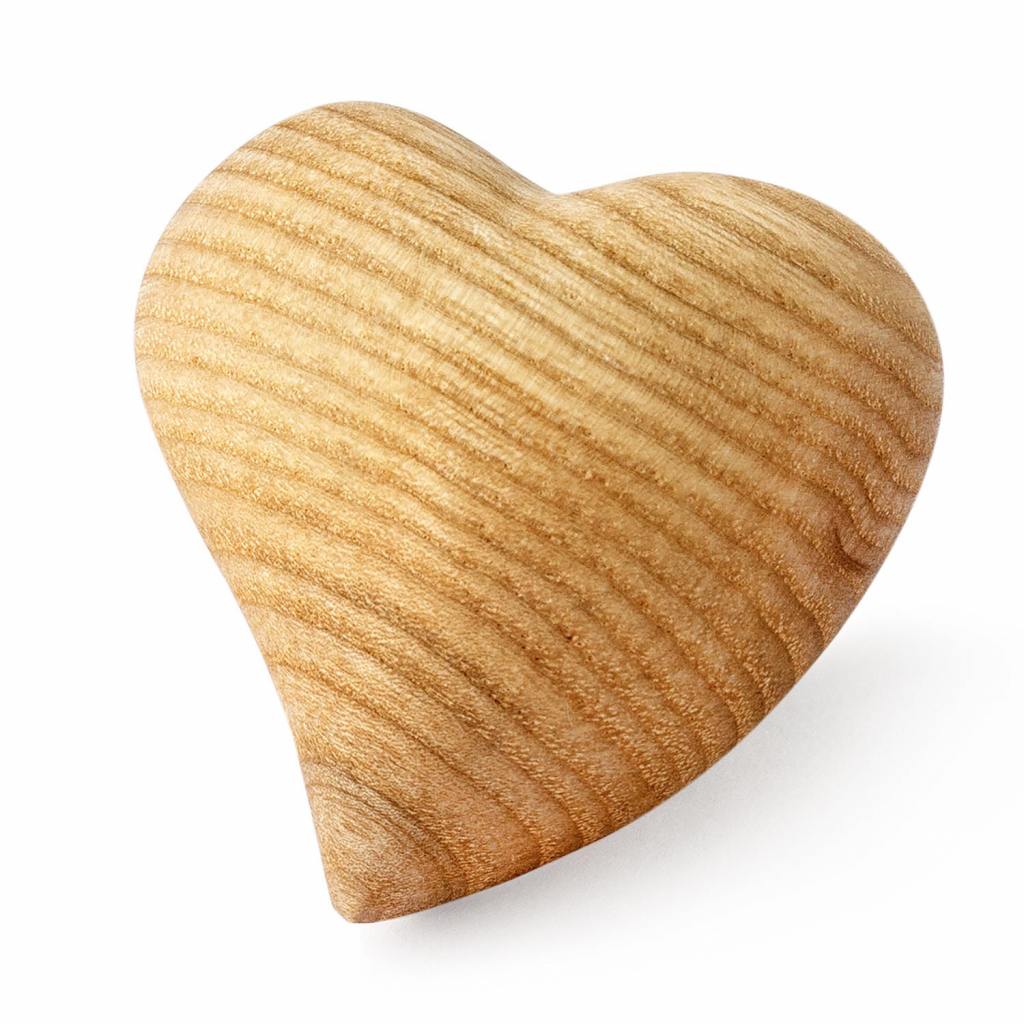 Additional information
| | |
| --- | --- |
| Dimensions | 1.5 × 1.5 × 0.8 in |
| Quantity | 1, 10 |
| Brand Name | Forest Decor |
| SKU | FD-3DWH-R-1, FD-3DWH-R-10 |
Reviews (0)
Only logged in customers who have purchased this product may leave a review.
Related products
Products that You Might Also Like