Olive Wood Coasters Set – Round (Set of 4)
CLASSIC REAL WOOD COASTERS FOR DRINKS – A functional and elegant design, these gorgeous olive wood coasters round are made with genuine olive wood and boast a beautiful aesthetic that adds style to your living room, dining room, or den. Perfect for overall rustic decorations for home, rustic wedding decorations, or just as rustic table decor.
THICK, NATURAL, RUSTIC COASTERS – Also available in both round and square styles, these rustic coasters for drinks are approximately 3" wide and .4" thick to provide a strong, stable base for your cups, tumblers, and coffee mugs.
CHARMING WOODEN DECOR – These Forest Decor coasters for wooden table are each made with an original piece of olive wood which makes them stand out over ceramic, sandstone, or standard coasters. Perfect for capturing a warm, welcoming feel guests love.
RUSTIC LIVING ROOM & CABIN DECOR – Our versatile wood coasters can be used in the kitchen on the counters, the living room on side tables, or even at your dining table; all to better protect your tables while adding style to your personal space.
PREMIUM HANDMADE CRAFTSMANSHIP – As a family-owned and operated business, we focus on premier handmade craftsmanship which is why each piece is beautifully unique in terms of color, pattern, texture, and even size for true exclusivity. Explore our rustic home decor collection, including rustic decorations for home, rustic Christmas ornaments, and farmhouse decor.

FREE 3-DAY SHIPPING ON ALL U.S. ORDERS OVER $49. SHIPS WORLDWIDE WITHIN 24 HOURS.
SKU:

FD-WDC-RN
Category: Coasters
Tags: olivewood coasters, olive wood coasters, drink coasters, rustic table decor, olive wood rustic decor, coaster set, wood coaster set, wooden coasters, wooden coaster set, wood coasters, coasters for wooden table, rustic cabin decor, rustic coasters, rustic lodge decor, wood coasters for drinks
Description

Protect Your Surfaces and Add Rustic Charm to Any Space with Handcrafted Wood Coasters Set from Forest Decor
Whether you love hosting friends for an evening filled with wine and laughter, or you've got a few kids running around who always seem to leave a mess behind, protecting your tables and surfaces from water rings and damage caused by cups and glasses is important. That's why we want to help you safeguard those wood tables and surfaces with beautiful, all-natural Forest Decor Wood Table Coasters that feature a unique rustic charm. Handcrafted by true wood craftsmen, these decorative drink coasters are stylish, enchanting, and add just the right special touch to your space.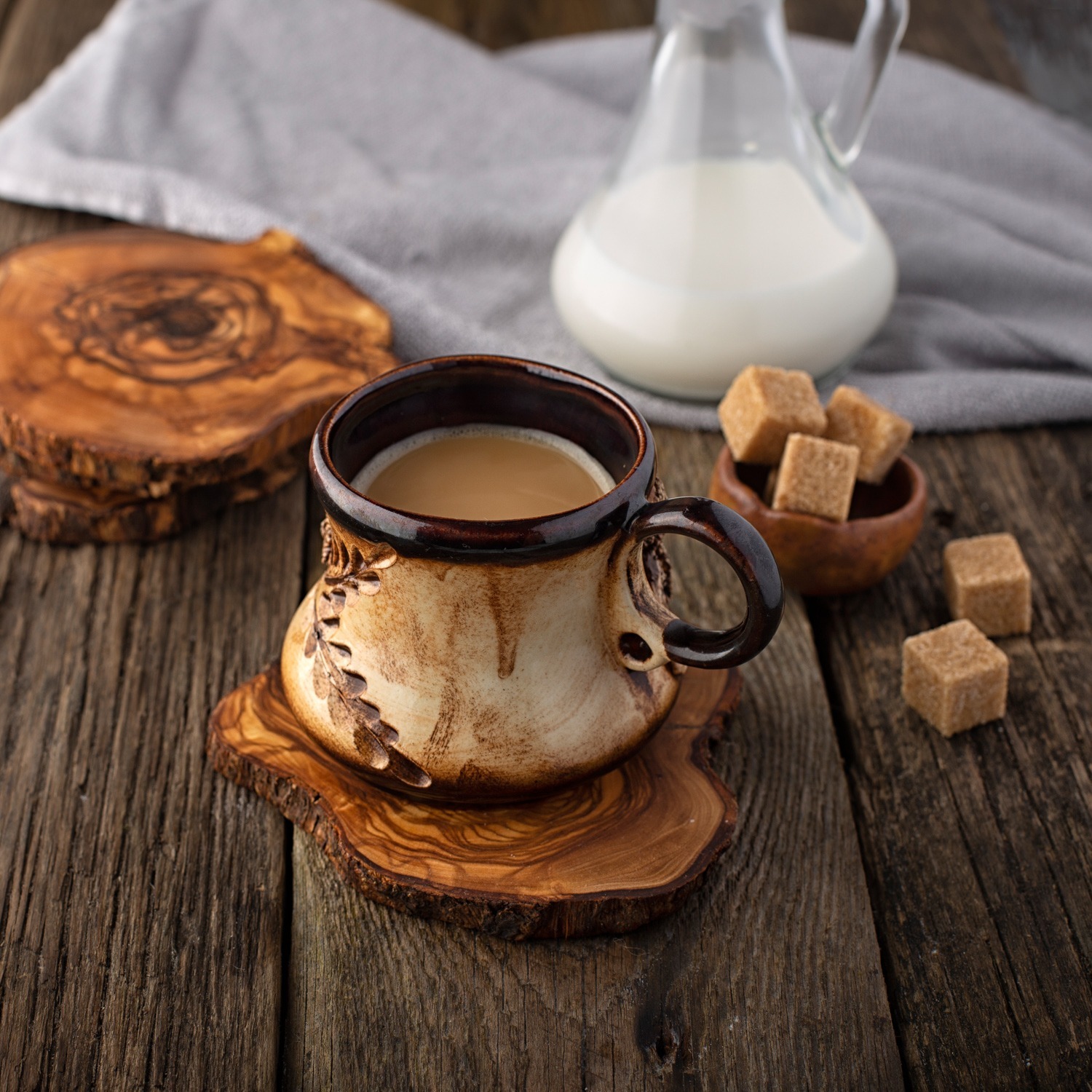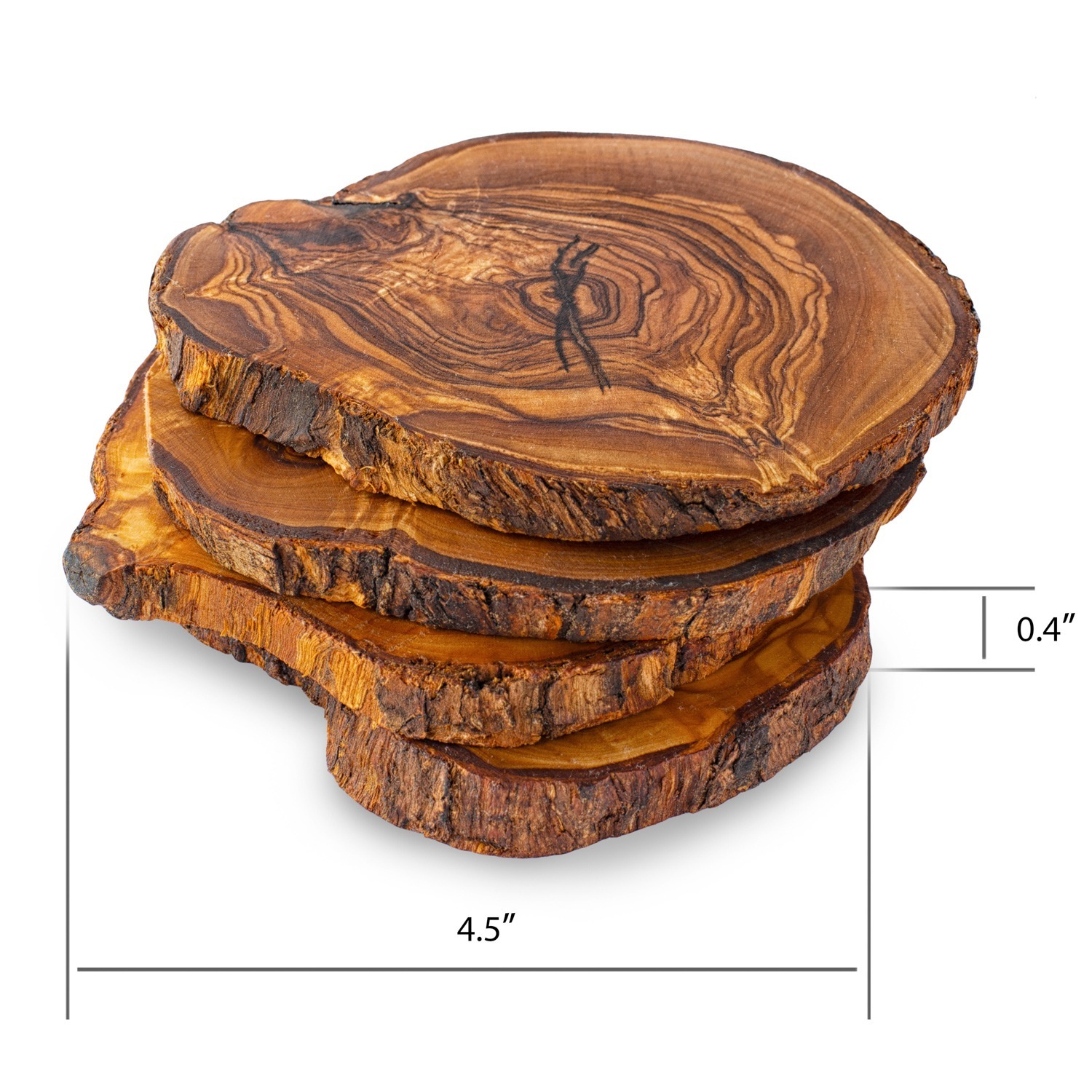 Product Details:
Olive Wood Drink Coasters (Set of 4)
Genuine Handmade Craftsmanship
Smooth, Treated Surfaces
Wide and Thick to Support All Types of Cups
Easy to Clean and Maintain
Dimensions Vary by Product and Style
Available in Round or Square Designs
Note: Each product is 100% unique which means they each have their own wood grain pattern, size, and texture.
Decorative, Handmade Designs
At Forest Decor we love putting out hands to working and making something that's beautiful, functional, and really adds value to your living space. That's why our items are all handcrafted by real craftsman and each feature their own unique look, feel, and coloration for a truly exclusive design. Also perfect as rustic wedding decorations.
Stunning Finish, Long-Lasting Durability
Our wood is always carefully treated to ensure strength, resilience and beauty but is completely free of any harsh chemicals or additives. This means they're better for your home, better for your family and guests, and are sure to add long-term value to your space.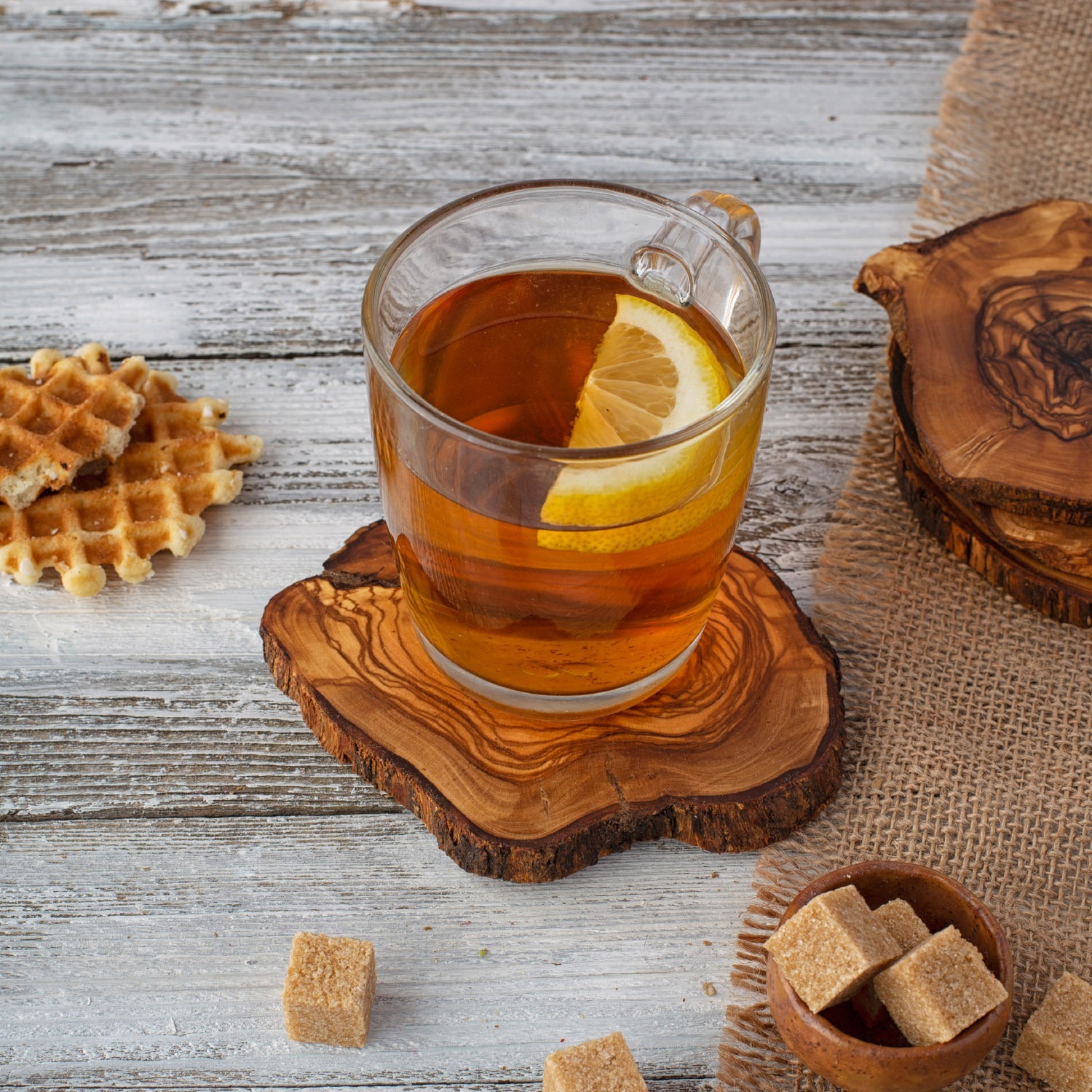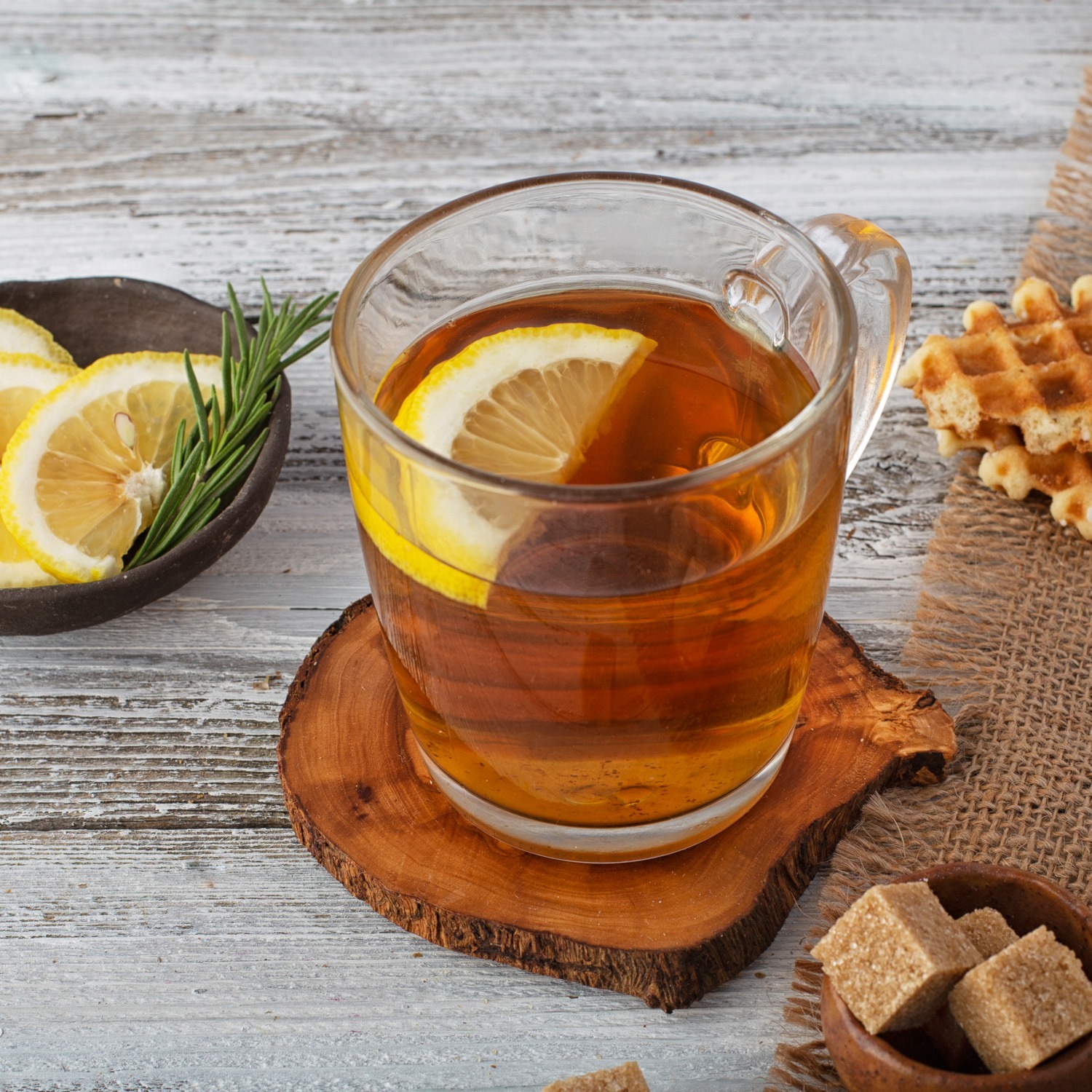 Live or Finished Edges
We offer two distinct coaster sets (round and square coasters) to help you customize your personal space including a classic square design with smooth, finished edges and a round design with live bark edges.
Heat and Cold Protection
These drink coasters are nearly half an inch thick which means they can better protect your side and coffee tables or surfaces from hot cups of coffee or ice-cold water.
Textured Surfaces
These are genuine pieces of wood which means they offer just the right level of texture on top to create a slip-resistant surface, so you don't have to worry about cups sliding around.
Reversable Design
One of the great features of our wooden coasters is the fact that they're 100% unique to each piece, which means you can flip them on either side based on the knots, texture, or coloration.
Regular Wood Restoration
These coasters for wooden table are made with genuine olive wood which is why we suggest adding a drops of olive oil to the surface to help them retain moisture, prevent cracking, and ensure long-lasting color vibrance.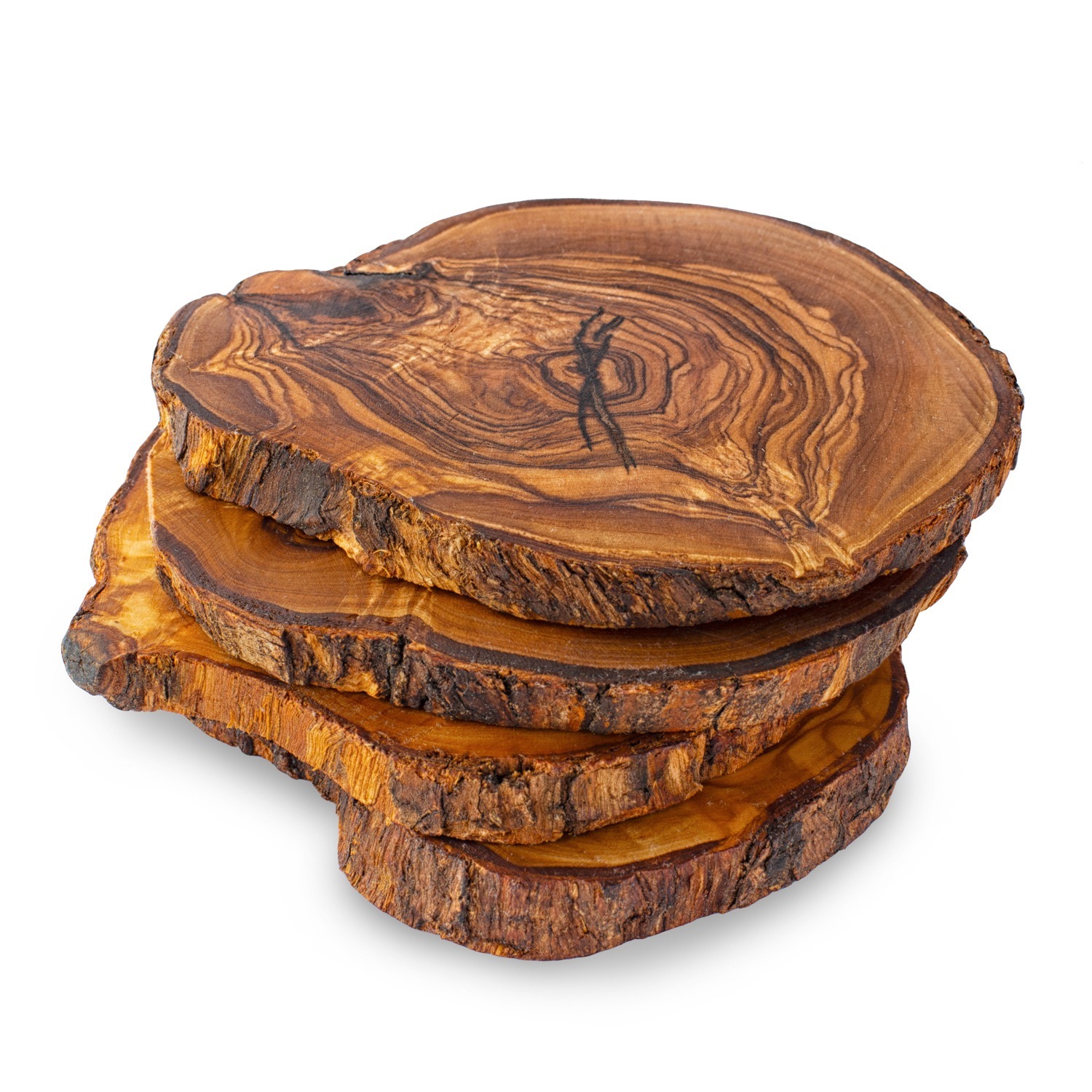 Related products
Products that You Might Also Like