Handmade Wooden Decorative Bowl
All-Purpose Wood Centerpiece Bowl – Stylish, food-grade safe, and charming, this wood serving bowl makes a wonderful addition to your kitchen, living room, bathroom or even office thanks to a smooth finished and a live edge that brings nature to you.
Hand Carved Craftsmanship – Made by hand, these wood serving bowls come in round and oval shapes based on the genuine wood they're made from, which makes each one completely unique in terms of color, texture, and overall size. Perfect decorations for living room, centerpieces for dining room table, or overall wood decor.
Beautiful Variation Options – We want to give you a bowl that fits your space or counter perfectly which is why our wood snack bowls come in small, medium, and large sizes as well as a 3-pack perfect for decorating an entire home or space. Not only suitable as decorative bowls for home decor, but also as wedding registry gifts.
Food-Grade Safe Finish – Our wooden bowls are carefully crafted to ensure they're safe enough for food, nuts, fruit and other dried goods because they're free of harsh chemicals, additives, or preservatives that you don't want in your kitchen.
Premium Handmade Craftsmanship – We're a small family-owned and -operated business and we make each piece completely right here in shop. That means you're getting premium quality and supporting a brand that actually cares about you.

FREE 3-DAY SHIPPING ON ALL U.S. ORDERS OVER $49. SHIPS WORLDWIDE WITHIN 24 HOURS.
Description

Handmade Decorative Wooden Bowls Add a Special Touch to Your Kitchen, Living Room, or Personal Space
Think about how many ways in which you use a bowl every day. You use it for fruit in the kitchen, storing jewelry in the bathroom, or displaying your favorite potpourri in the living room. That's why we created a beautiful, handmade decorative wooden bowls that support all your everyday needs in a vintage style that enhances the look and feel of your space by bringing nature just a bit closer. Designed from genuine wood and featuring a live edge these oval and round-shaped bowls are perfect for keeping your home or desk a bit more organized, while also creating a more engaging atmosphere that's sure to get people talking or turn your boring room into something that's comforting and unique.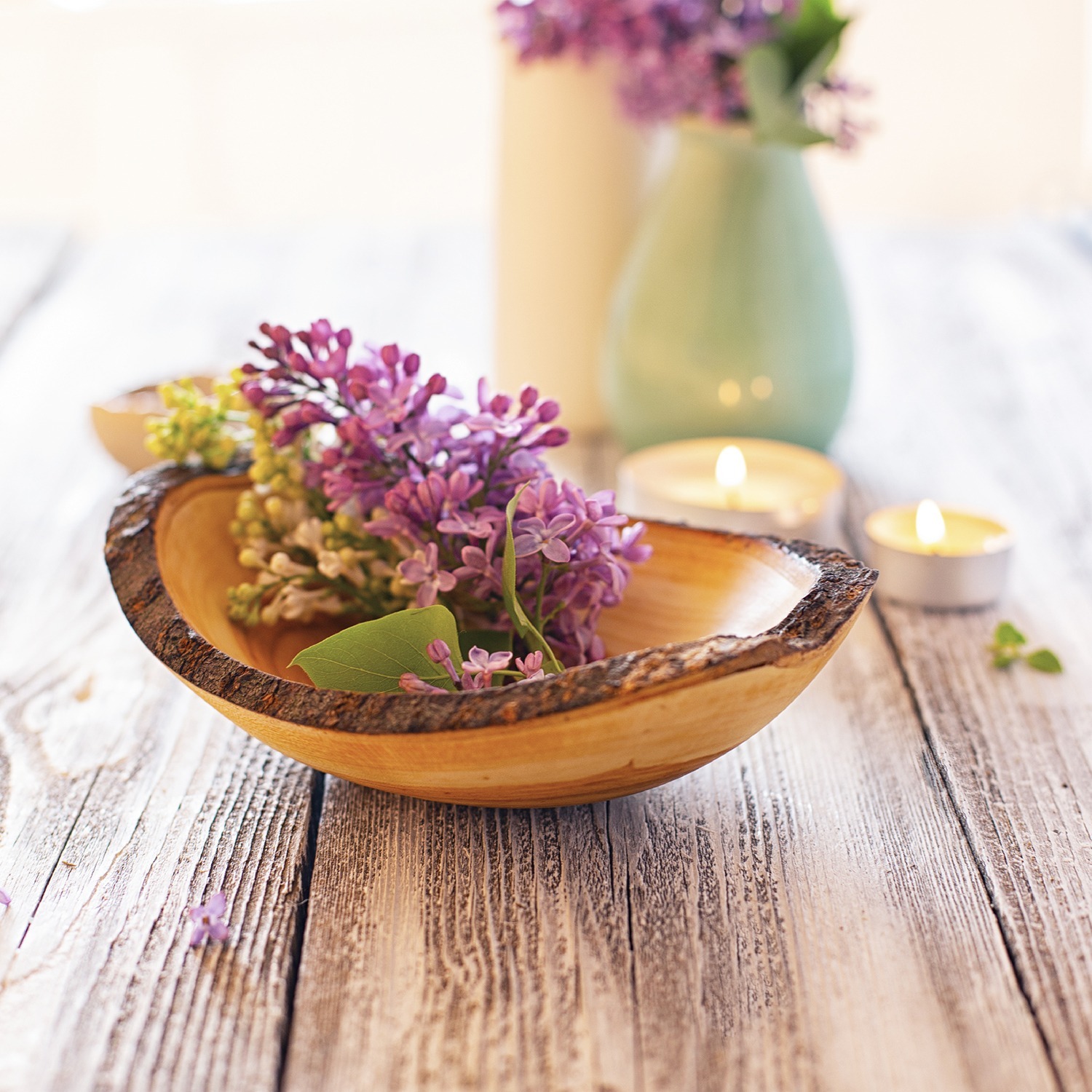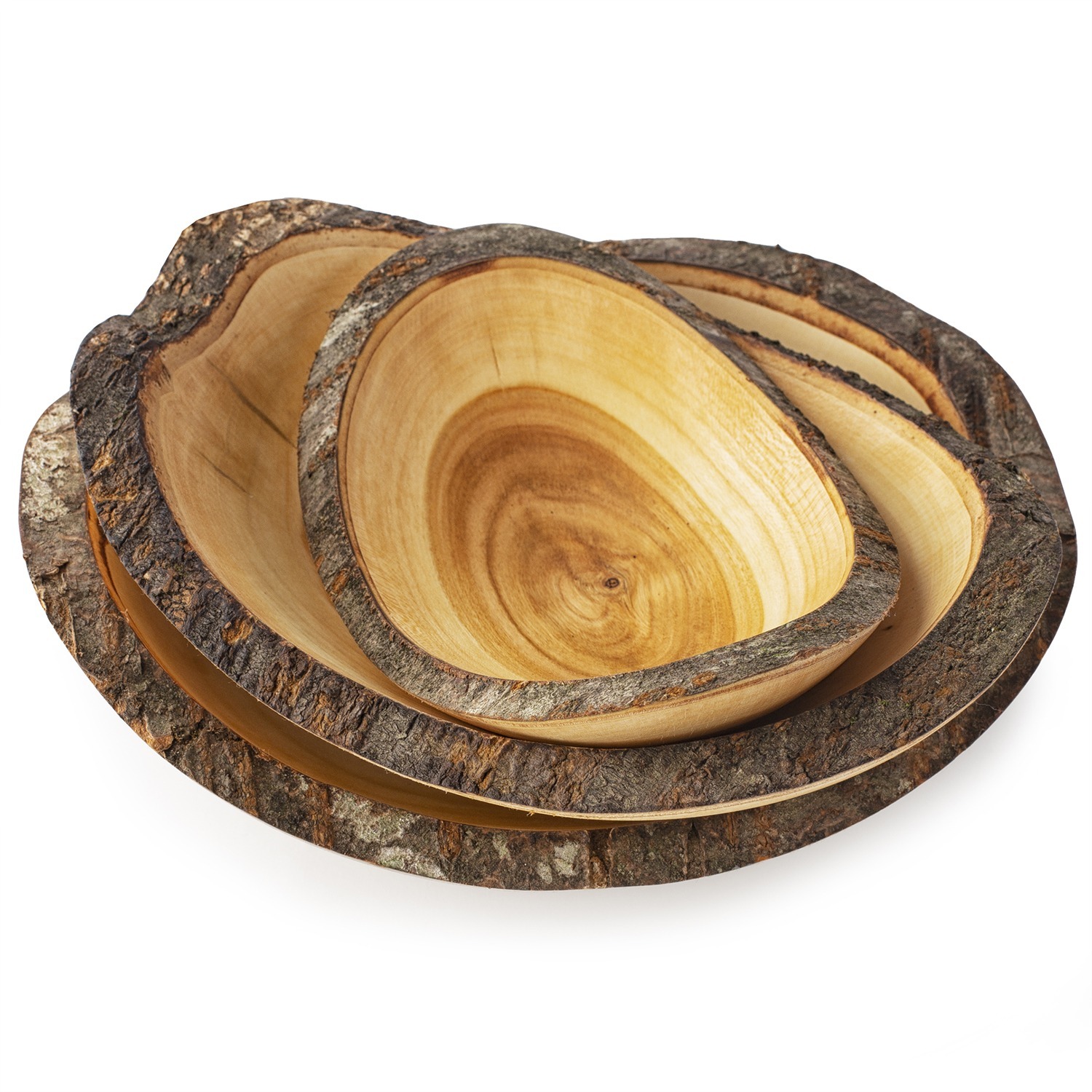 Product Details:
Vintage Decorative Wood Bowl
Available in Small, Medium, Large, or 3-Pack
Premium Handmade Craftsmanship
Smooth Bowl Finish with a Life Bark Edge
Food-Grade Safe Surface for Nuts, Fruit, or Snacks
Multipurpose Storage and Display Use
Note: Each product is 100% unique which means they each have their own wood grain pattern, size, and texture.
Round and Oval Shaped Bowls
These Forest Decor wooden bowls are made from genuine trees which means each one is completely unique in that the color, shape, depth, and overall shape can be slightly different each time, so you're getting a one-of-a-kind bowl with every order.
Beautiful Surprise Gift Choice
These wooden decorative bowls make a wonderful addition to your own home, kitchen, or space but they also make a great gift idea for birthdays, anniversaries, holidays, or as housewarming gifts for new neighbors.
Textured Live Bark Edge
Our round and oval-shaped wooden bowls each feature a live bark edge that creates more depth of color while adding
more originality and style to each stunning piece.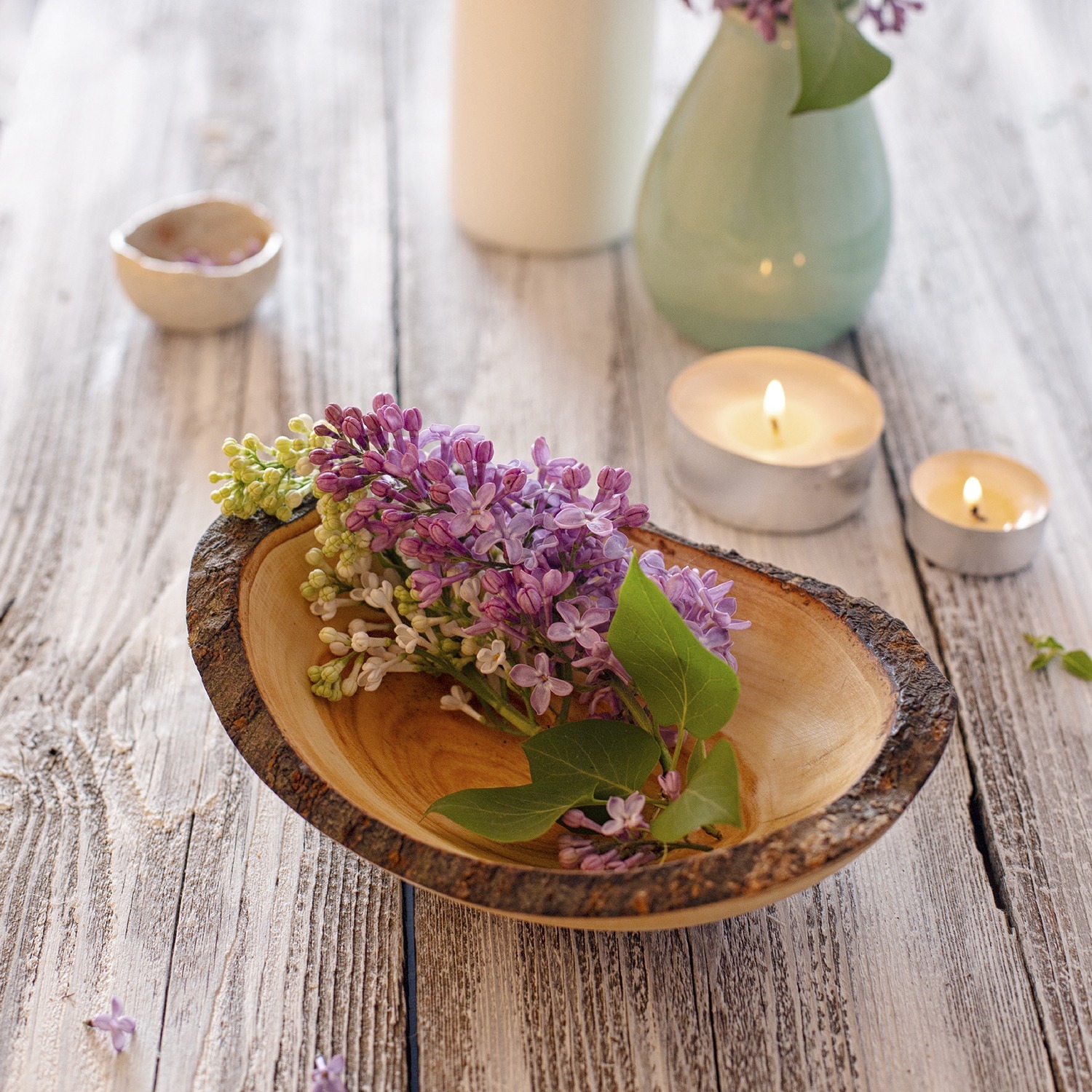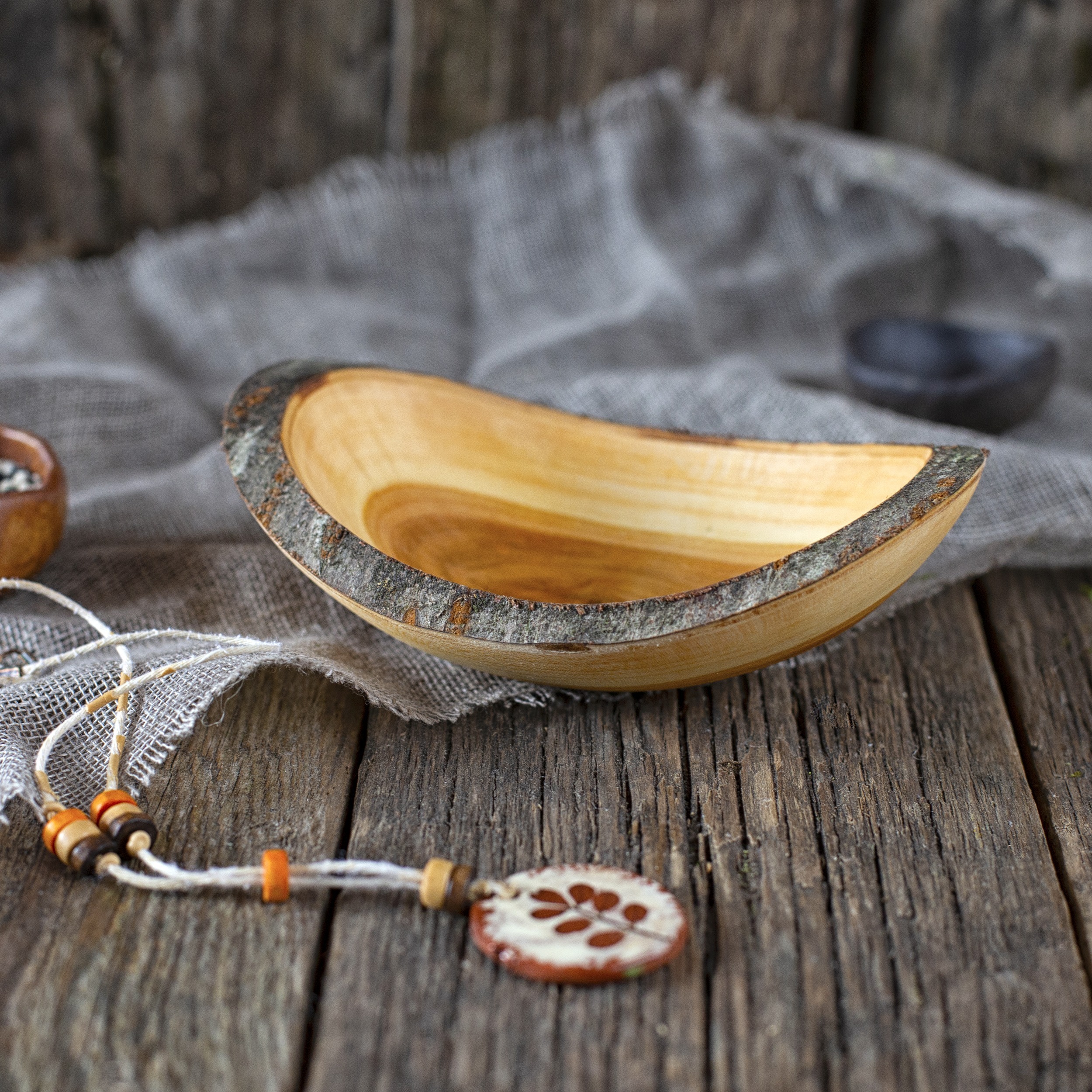 Food-Grade Safe Lacquer
We've carefully treated our wood for long-lasting durability but avoided harsh chemicals or additives to ensure it's food-grade safe for nuts, fruits, snacks, and party appetizers.
Single or Complete Set
We offer our bowls in both single small, medium, or large offerings or you can purchase a complete wood bowl set to better match your home decor or decorate your indoor space.
Kitchen, Bathroom, and Beyond
These wooden bowls for decor are designed for long-lasting resilience and versatility which means you can easily use it on the kitchen or bathroom counter, bedroom side table, or on a mantle.
Not Designed for Water or Liquids
While our bowls are perfect for holding dried goods, jewelry, or even your keys and watch by the front door, they shouldn't be used for water, milk, or other liquids.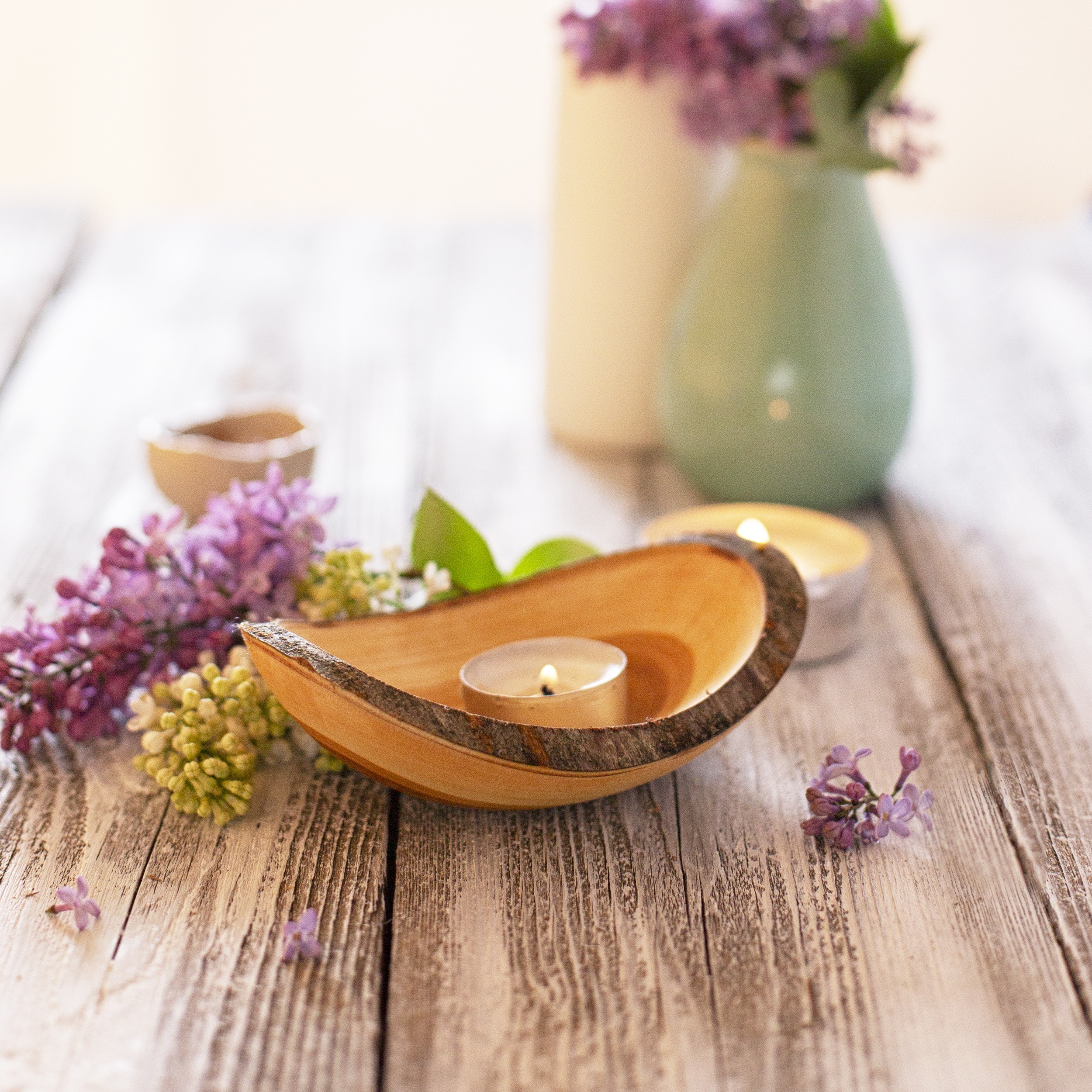 Additional information
| | |
| --- | --- |
| Weight | N/A |
| Dimensions | N/A |
| Brand Name | Forest Decor |
| SKU | FD-DWFSB-3P, FD-DWFSB-L, FD-DWFSB-M, FD-DWFSB-S |
| UPC | 712885137824, 712885137831, 712885137855, 745860964764 |
| GTIN | 712885137824 |
| Size | Small, Medium, Large, Set of 3 |
Related products
Products that You Might Also Like