Wooden Soap Dish – Round (Set of 2)
NATURAL HAND WOODEN SOAP DISH WITH RUSTIC & UNFINISHED EDGES – Beautiful and rustic, this wood soap dish holder is crafted with genuine olive wood and carved by hand to create a decorative and functional accessory that can be used in the kitchen or bathroom.
KITCHEN TO BATHROOM AND BEYOND – Every order comes with two versatile wooden soap holders, which means you can keep one by the sink in the kitchen and one in the bathroom. Great for adding rustic, farmhouse charm to any space.
THICK, DURABLE WOOD DESIGNS – We make each of these olive wood bar soap holders with high-quality olive wood that's naturally water-resistant and well-suited for humid rooms, so you don't have to worry about rot, moisture, or moldy residue.
CONVENIENT, BUILT-IN DRAINAGE – Be it our bowl style soap dish holders with drain holes on the bottom or our flat grooved soap holders that let water drain out both sides our dishes help shed water to prevent pooling and damage.
PREMIUM HANDMADE CRAFTSMANSHIP – As a family-owned and operated business, we focus on premier handmade craftsmanship which is why each piece is beautifully unique in terms of color, pattern, texture, and even size for true exclusivity. Explore the rest of our rustic home decor collection, including wood bathroom and kitchen accessories.

FREE 3-DAY SHIPPING ON ALL U.S. ORDERS OVER $49. SHIPS WORLDWIDE WITHIN 24 HOURS.
Description

Add a Farmhouse Touch to Your Kitchen or Bathroom with a Round Wooden Soap Dish Holder Crafted with Natural Olive Wood
More than ever keeping soap handy to wash your hands or quickly clean-up is important. But you don't want a boring plastic Round Wooden Soap Dish that isn't adding the decorative touches you've already added to your kitchen or bathroom. That's why we handcrafted these beautiful Forest Decor soap dishes from genuine, high-quality olive wood. Crafted with thick bases and quick-draining outlets these charming bar soap holders make it easy to keep your soap handy while creating more warmth and welcoming style to your personal spaces.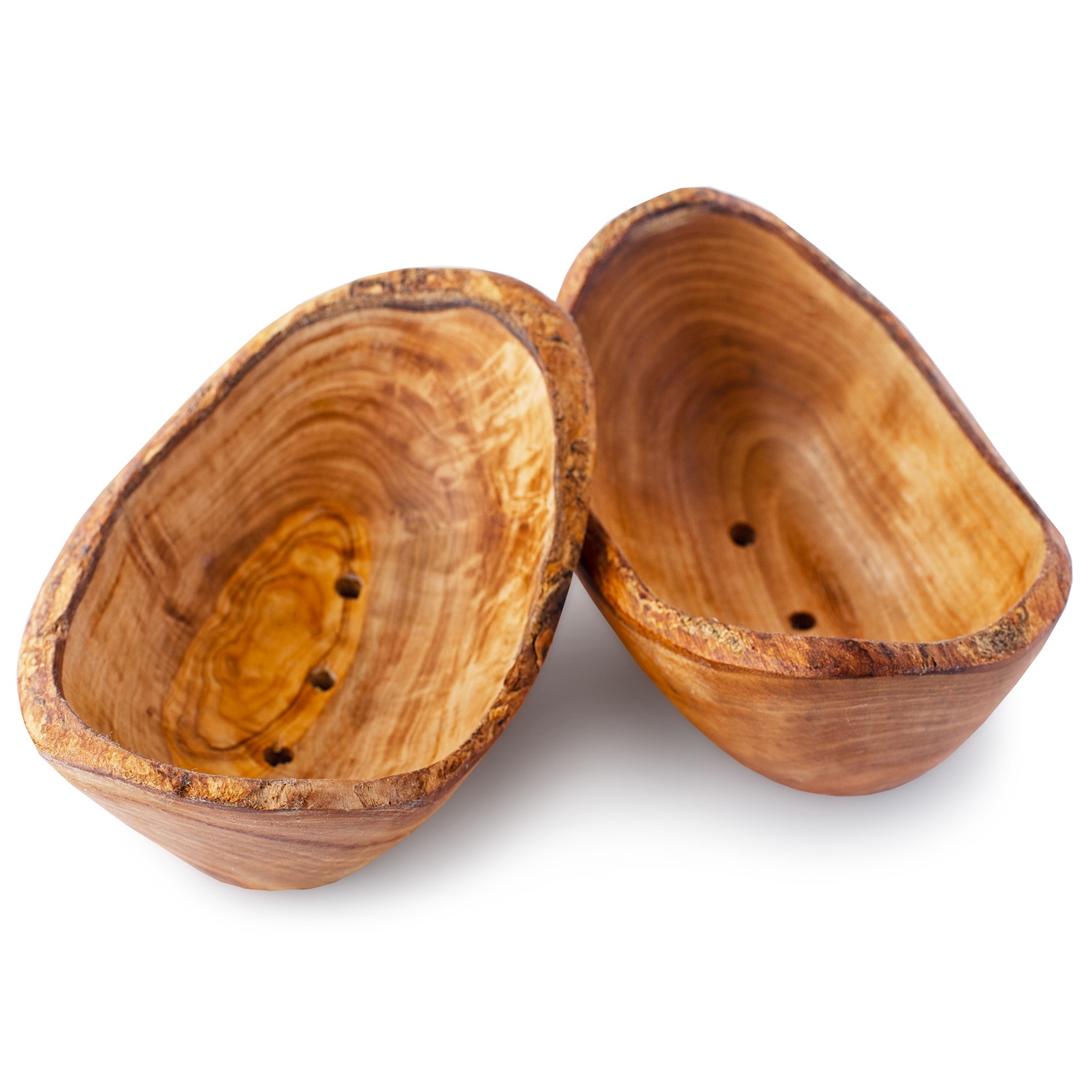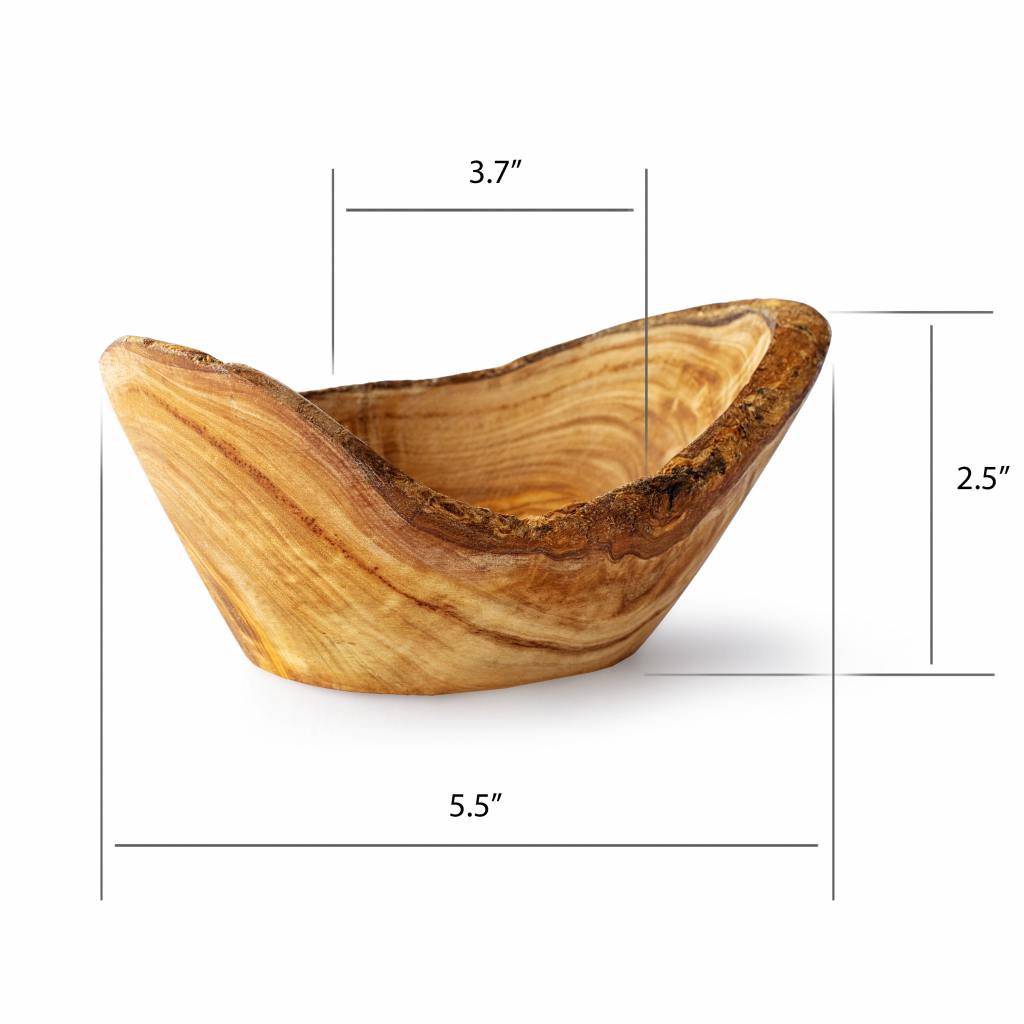 Product Details:
Olive Wood Soap Dishes (Set of 2)
Genuine Handmade Craftsmanship
Supports Standard-Sized Bar Soaps
Thick, Well-Balanced Base
Easy to Clean and Maintain
Dimensions Vary by Product and Style
Available in Flat or Basin-Style Dishes
Note: Each product is 100% unique which means they each have their own wood grain pattern, size, and texture.
Real Homemade Craftsmanship
Like our other beautiful kitchen, bathroom, and home decor products, our olive wood dish soap holders are carefully crafted by hand using time-honored woodworking conditions. Rest assured knowing each individual dish is 100% original and totally unique to only you.
Perfectly Sized for Your Wash Area
We know that bathrooms and sink areas generally don't have a ton of extra space, which is why our bar soap holders offer just the right size for keep soap within easy reach without taking up valuable room on the counter.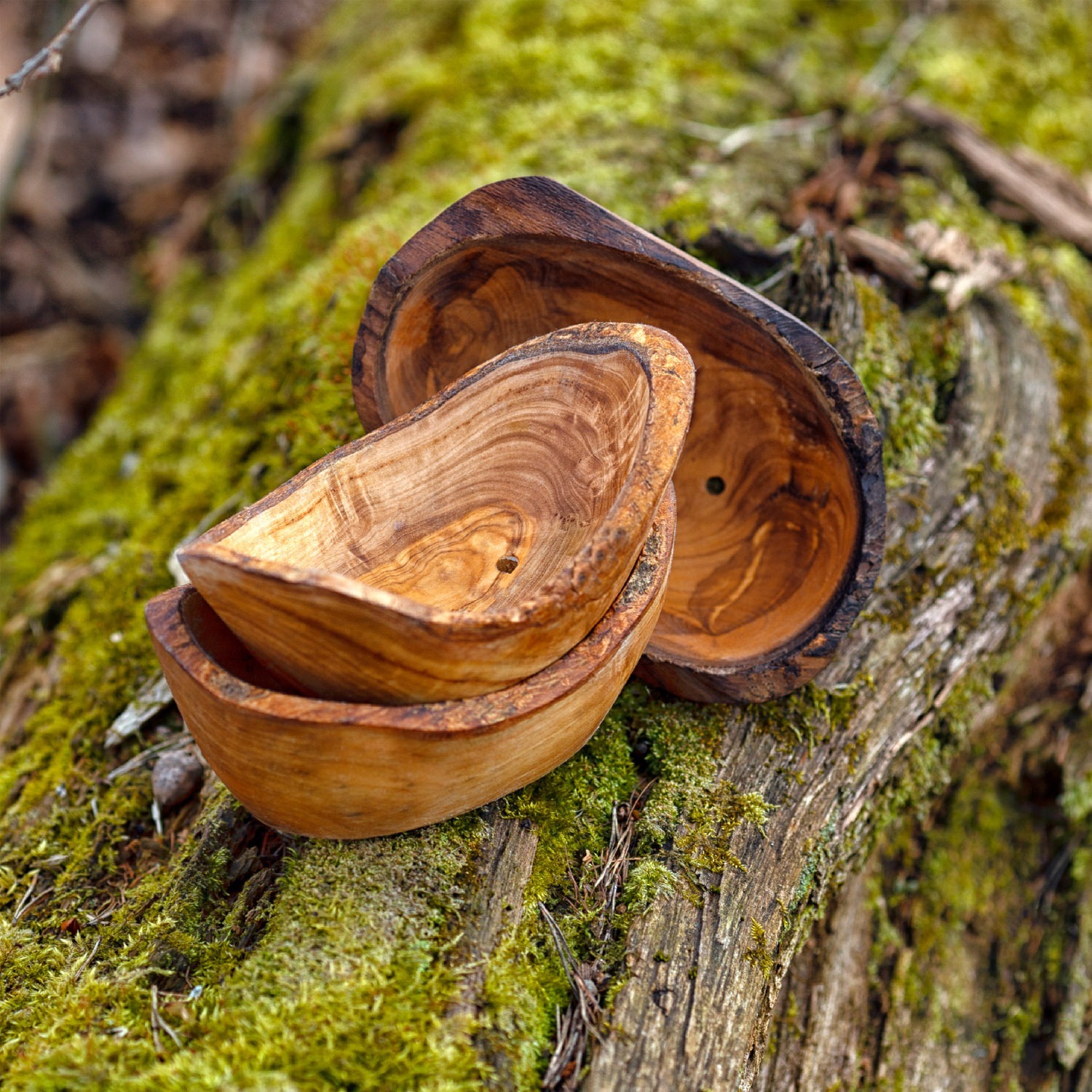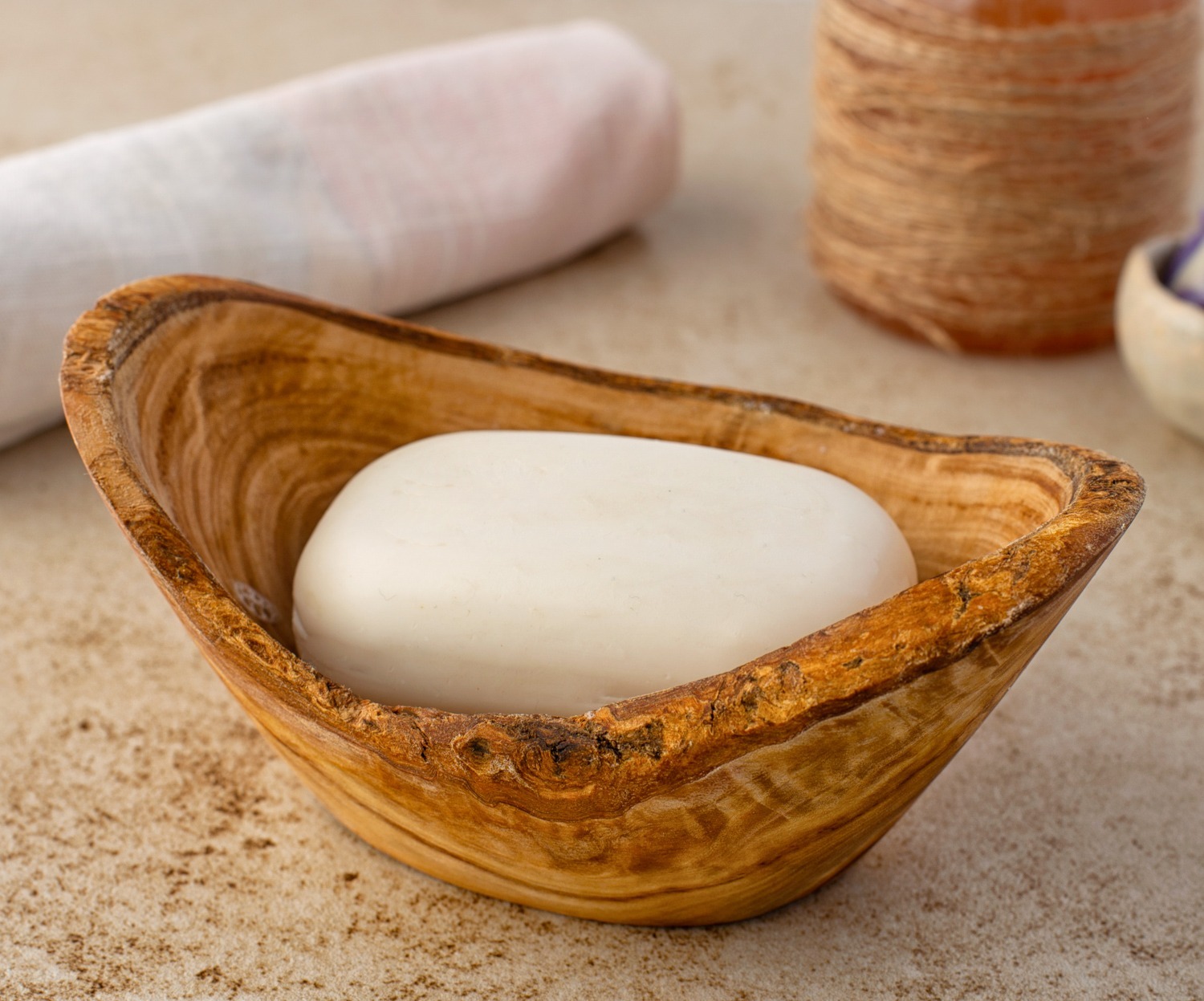 Stunning and Original Designs
Our professional craftsman uses real wood in every piece and carve each one by hand, which means each one has its own depth, texture, and beautiful coloration.
Stain and Mildew Resistant
Forest Decor wood has been treated naturally to resist water and keep it from absorbing excess moisture, so you can use it in humid rooms like the bathroom or around hot water in the kitchen sink.
Beautiful Gift Idea
Bar soap holders made with olive wood make a wonderful birthday, anniversary, or housewarming gift idea when you really want to give something special and memorable.
Non-Slip Textured Surface
These hand soap dishes feature lightly-textured surfaces that help keep soap from sliding around and into the sink or on the floor in between uses.
Regular Wood Restoration
This wood soap holder is made with genuine olive wood which is why we suggest adding a drops of olive oil to the surface to help it retain moisture, prevent cracking, and ensure long-lasting color vibrance.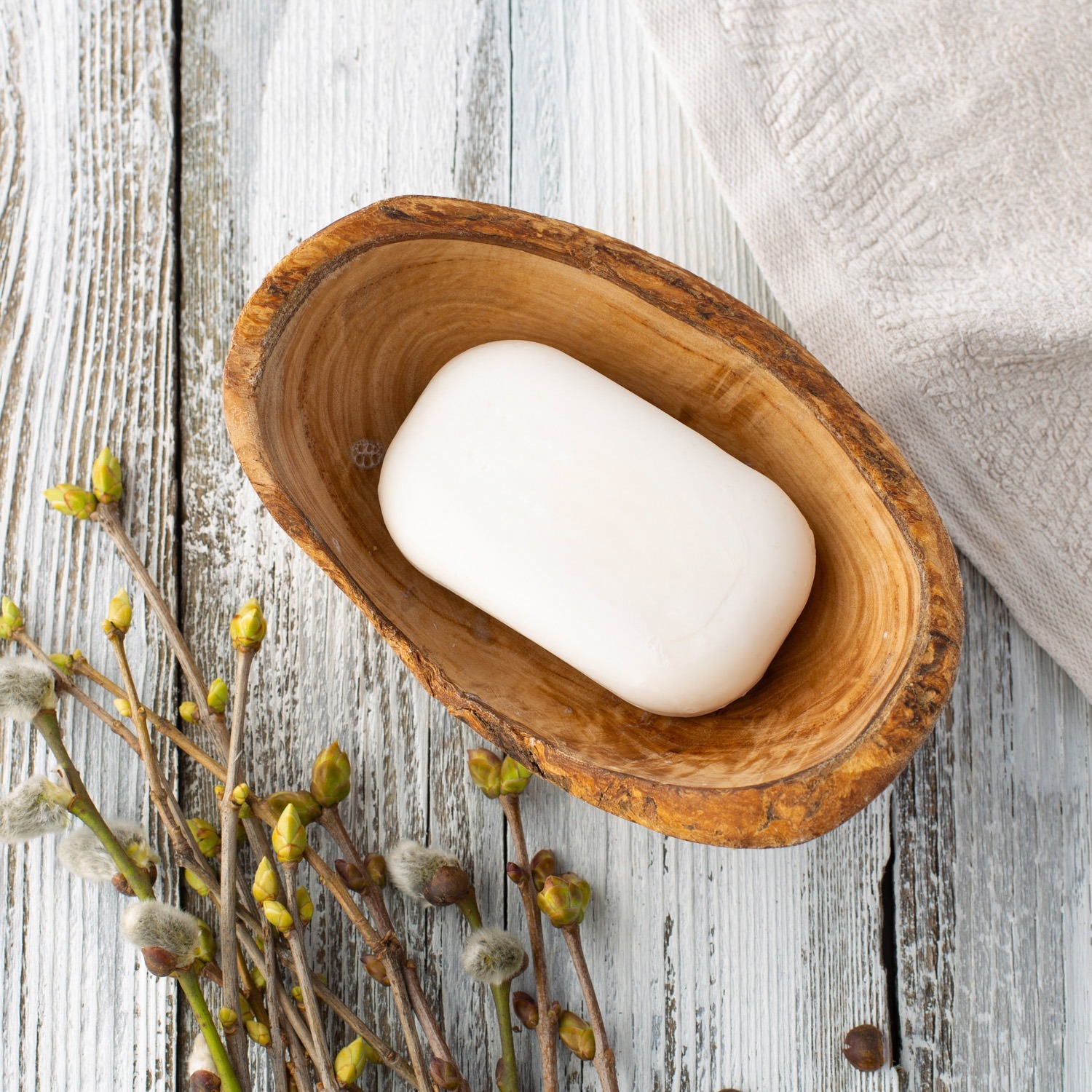 Reviews (88)
Only logged in customers who have purchased this product may leave a review.
Products that You Might Also Like