Olive Wood Live Edge Cutting Board
MULTI-PURPOSE LIVE EDGE CUTTING BOARD: Have you met one of our rustic edge olive wood boards? You're in for a treat. These premium olive wood boards are stunning no matter how you use them. Will it be the olive wood charcuterie board for your unique assortment of cheeses, fruits, and veggies? Or perhaps an eye-catching, compliment-getting olivewood cheese board for serving families and friends? Even when simply used as a chopping board, the rustic elegance of each olive wood board transforms your kitchen.
HOLIDAY GIFTS AND HOUSEWARMING GIFT IDEAS: What can you give almost anybody and know it'll be appreciated? Our rustic edge olive wood cutting boards make great olivewood gifts. Whether it's a holiday gift for hubby (an olive board is a one of the best grill accessories) or to welcome your friends into a new home, these unique olive wood gifts are sure to please almost everyone on your list.
PREMIUM OLIVE WOOD – EACH IS UNIQUE: These boards are carved by hand using 100% premium olive wood. That means the knots, grains, and color striations in each one are completely unique, like you. Whether you use it as a charcuterie board, a cheese board, or a serving board, it's simply unique in all the world!
GET CREATIVE WITH OLIVE WOOD CHARCUTERIE BOARDS: The unique grains and premium quality of these large cutting boards will inspire you to get creative. Even if you just go with your favorite charcuterie cheeses and a bottle of wine, you'll have a unique presentation. These charcuterie boards make a dramatic statement no matter what you serve.
PREMIUM CRAFTSMANSHIP: As a family owned and operated business, we focus on premier handmade craftsmanship. That's why each olive wood rustic edge board is beautifully unique in terms of color, pattern, texture, and even size – truly individual. Each board is a durable, one-of-a-kind addition to your home that will last you for years to come. These cutting and serving boards are a joy to use.

FREE 3-DAY SHIPPING ON ALL U.S. ORDERS OVER $49. SHIPS WORLDWIDE WITHIN 24 HOURS.
Description

Delight Friends and Family with this Multipurpose Live Edge Rustic Wood Cutting Board from Forest Decor
Don't we all love our kitchens? It's where we share ourselves with our family and friends and create the memories we'll keep forever. That joy is why we make custom kitchen products that transcend functionality and help you live a more engaged, natural lifestyle. There's nothing quite like beautifully crafted premium olive wood boards and accessories to create a warm, friendly ambiance that invites people to settle in and feel at home. Versatile and unique, olive wood cutting boards for kitchen make your work far more enjoyable.
Each one of our products is free from chemical additives or finishes because we know that a healthy home is a happier home. So, each of our handcrafted products is not just unique, it's ecofriendly. If you realize how important this is, you'll want to use your olive wood chopping board for all your food.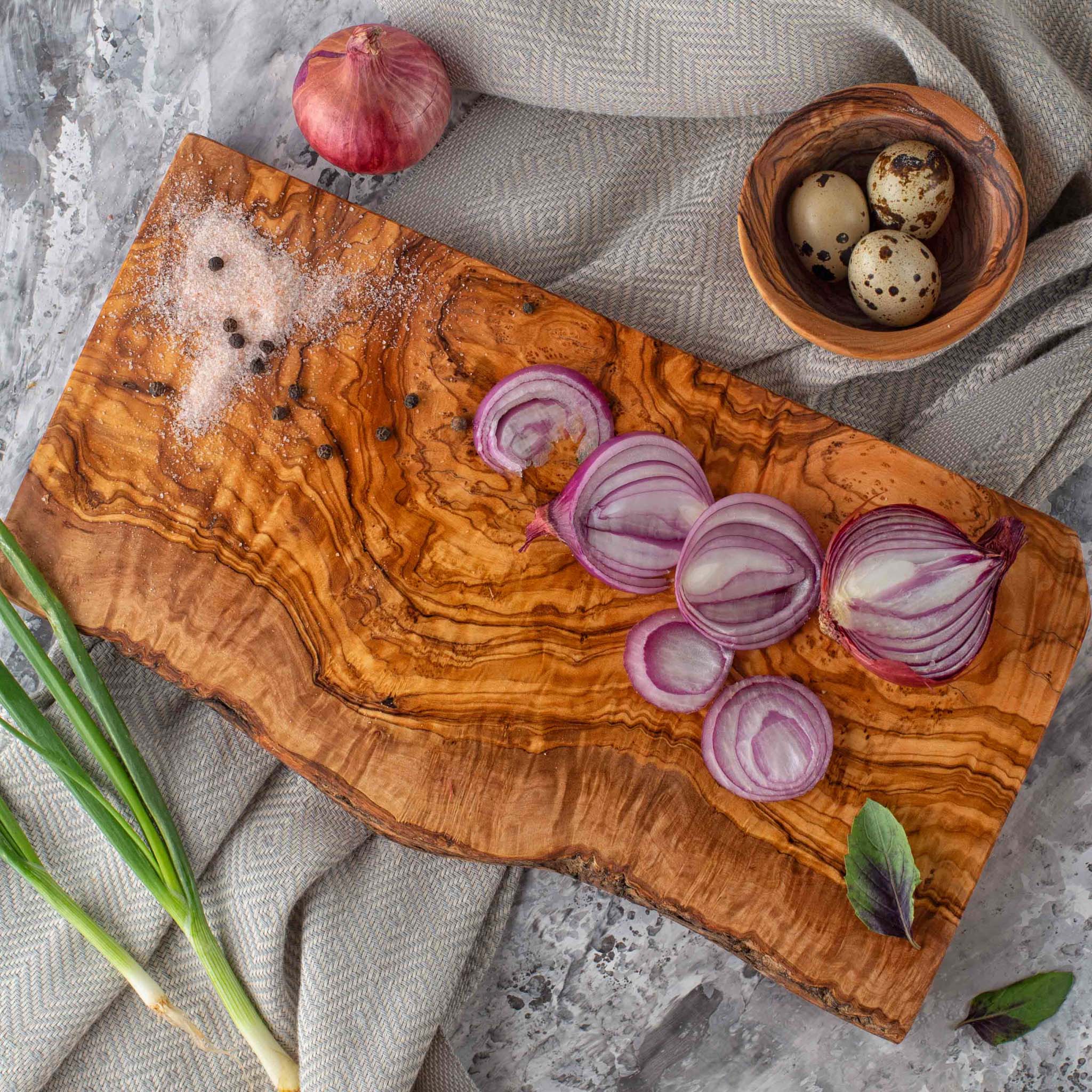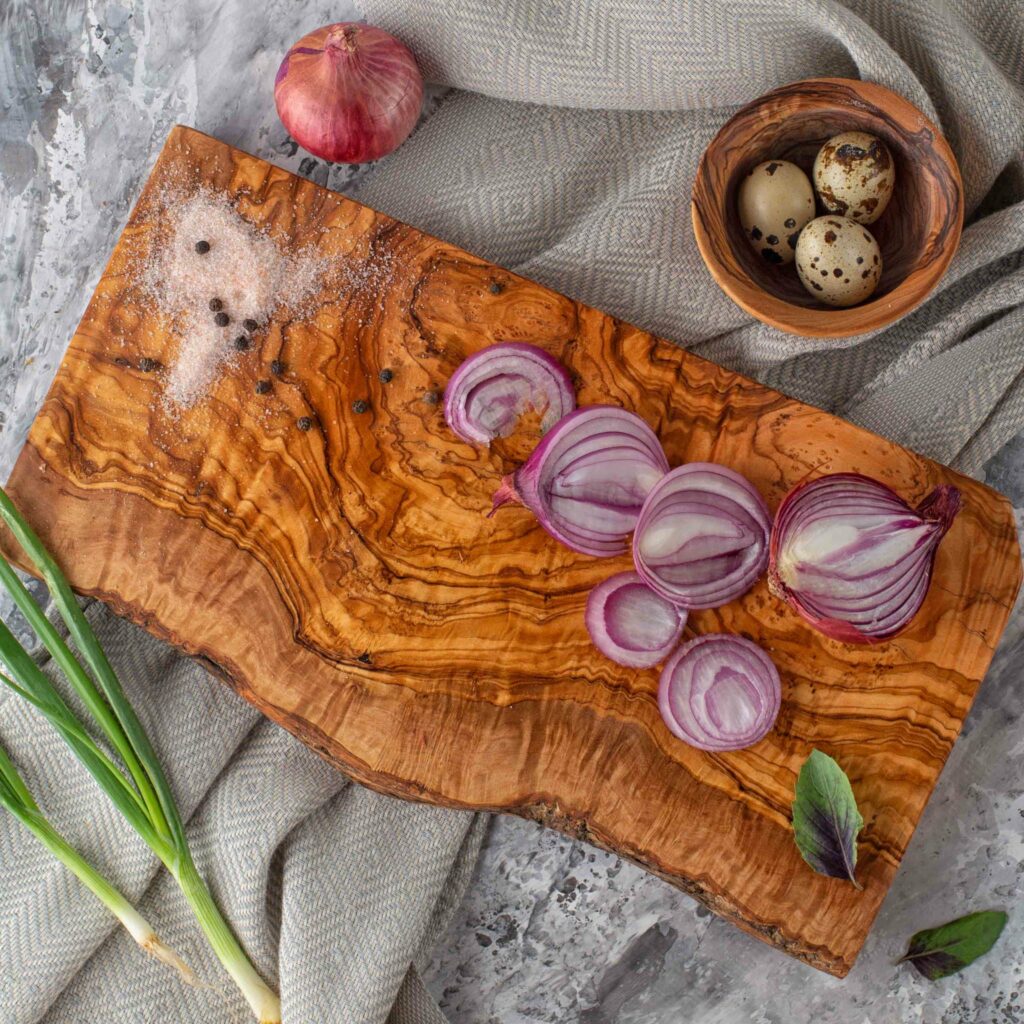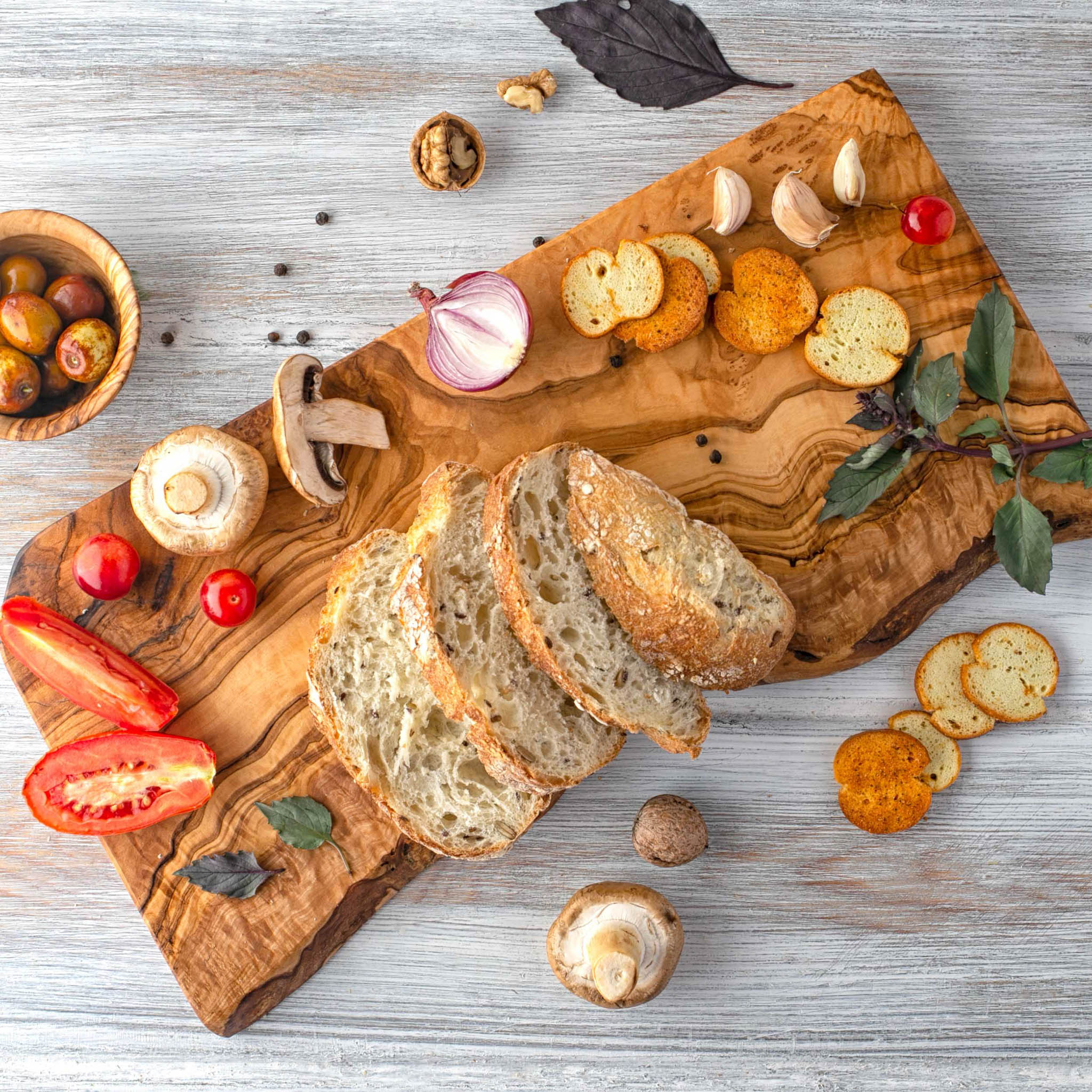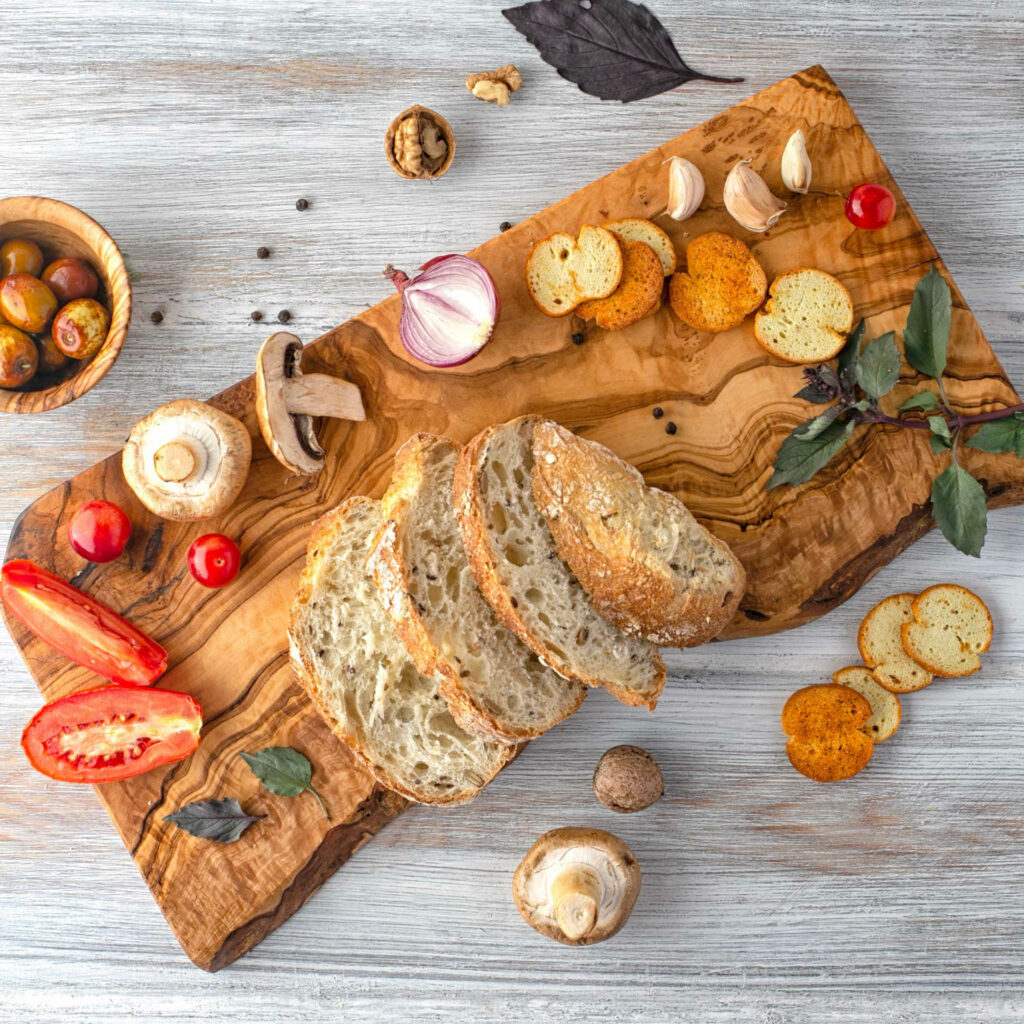 Product Details:
Multipurpose Live Edge Olive Wood Cutting and Serving Board
Rustic, Beautifully Finished, and Easy to Clean
Genuine Handmade Craftsmanship
Premium Rustic Tunisian Olive Wood
Dimensions: 11.8 x 5.9 x 0.75 inch (smaller size) or 15.7 x 6.7 x 0.75 inch (larger size)
Note: Each board is 100% unique which means they each have their own wood grain pattern and texture. Please use care handling the rustic edge.
Premier Kitchen Accessories
Our family believes that living a natural lifestyle begins in the kitchen. The foods you choose – and the accessories you use to cook and serve them – make a world of difference. That's why each olive wood board is made by hand, carefully polished with natural minerals, and completely free of chemicals or additives.
Stunning Rustic Edge
Tired of your old cutting board? Our rustic edge olive wood boards take the ho-hum out of prepping even your most basic foods. They add character to your kitchen and take the style up a notch, making prep work a pleasure. Just imagine this large wooden cutting board on your counter!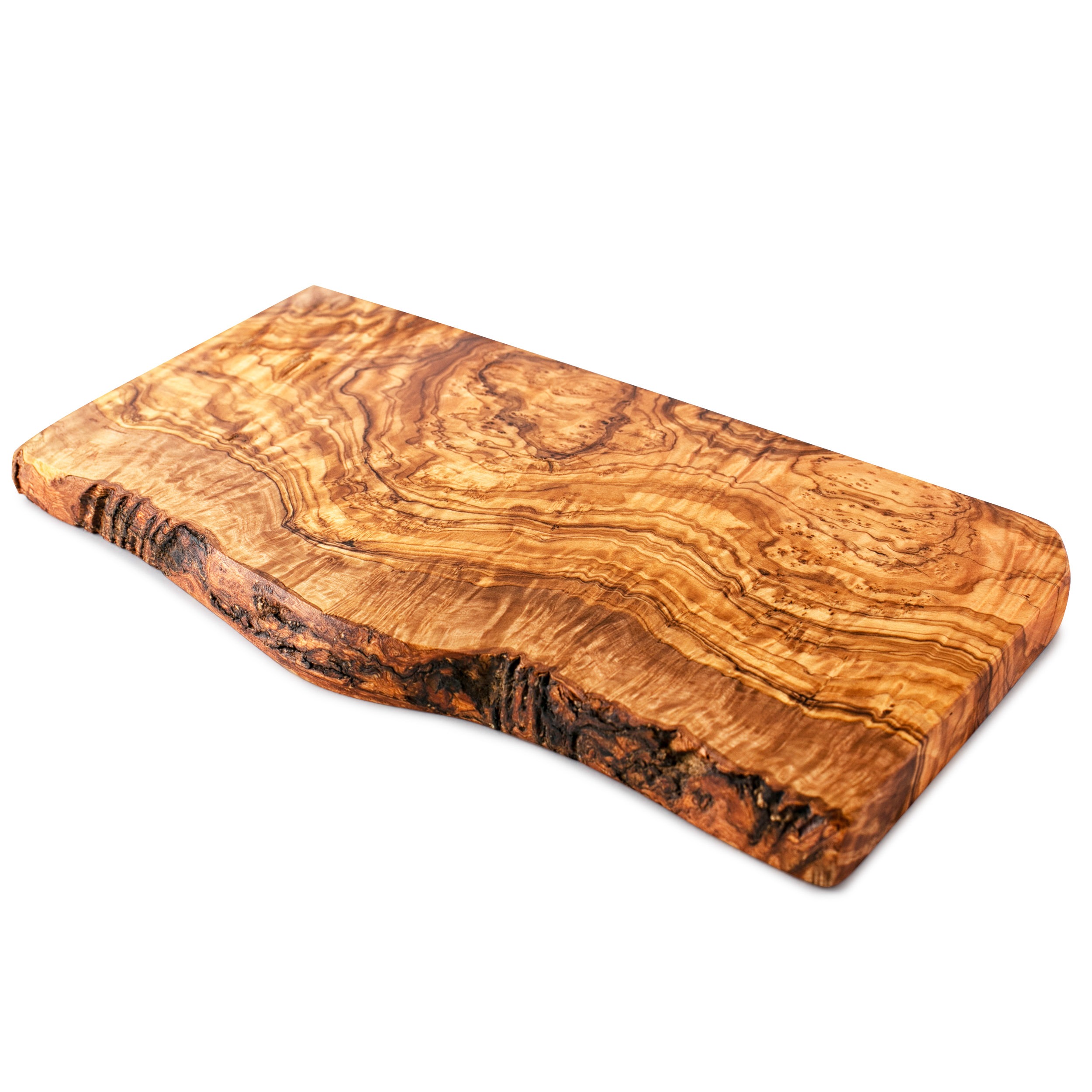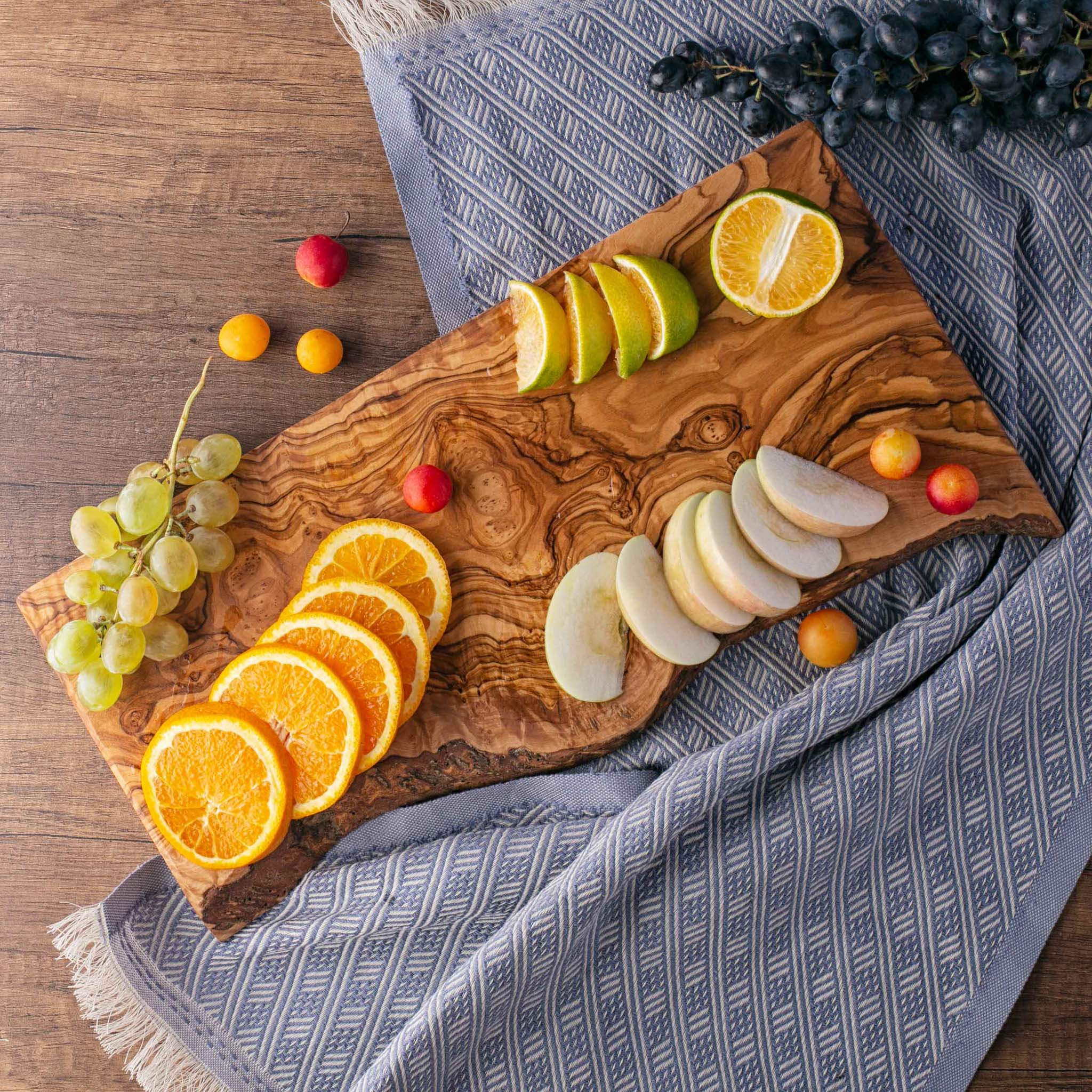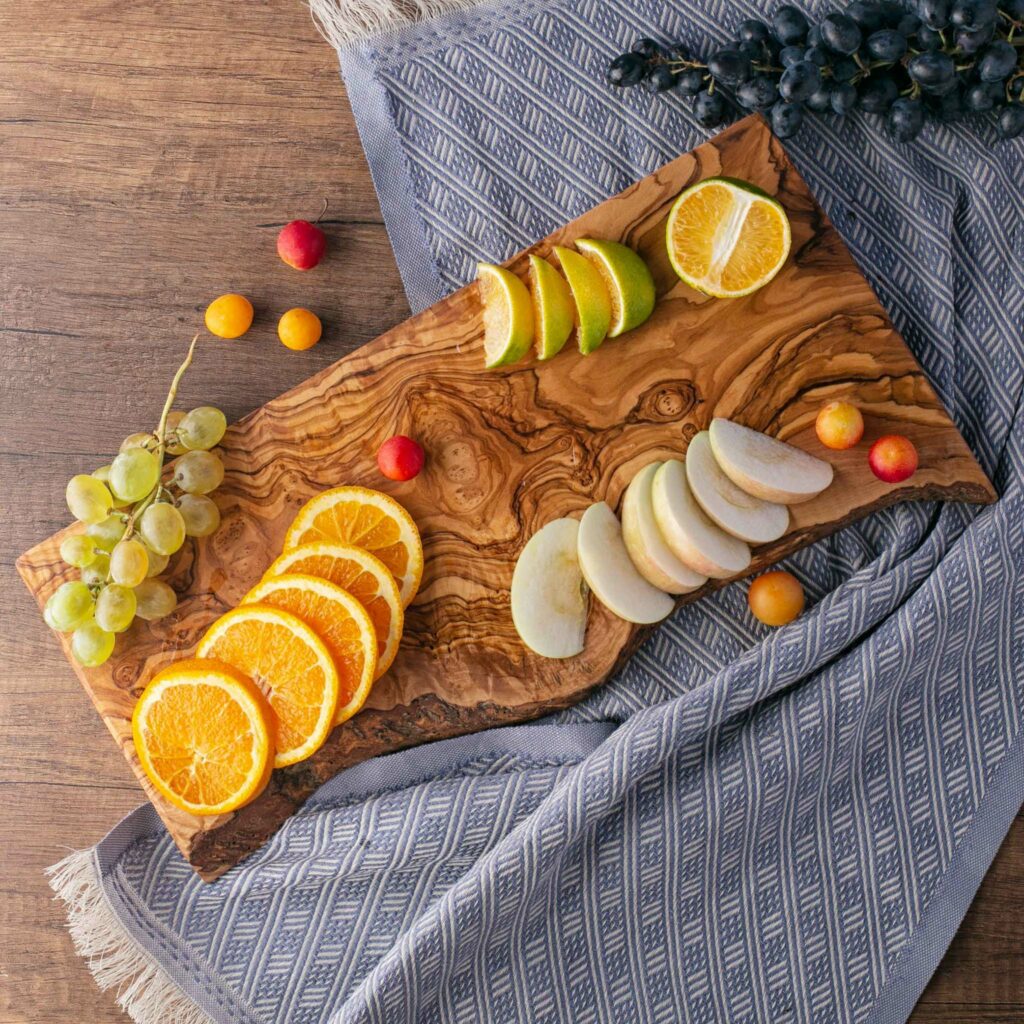 Beautiful Wood Finish
Our artisans enjoy designing quality into every piece. They have a great eye for detail and style the olive wood grain to its best advantage. So, our boards aren't just generic wooden charcuterie boards or wooden cheese boards – they're artistic renderings of the amazing patterns found in our premium olive wood.
Made to Last
Our olive wood boards are made to last and last. Their thick cutting surface means they won't wear out or dull your knives, and when properly cared for they will give you years of enjoyment.
Quick to Clean and Reuse
Like all our other real wood products, we recommend hand washing these boards with warm soapy water and drying them to help keep them clean and resilient.
Regular Wood Maintenance
These beautiful olivewood cutting boards are made with genuine olive wood, so we suggest polishing them periodically with mineral or olive oil.
Gifts People Appreciate
Our olive wood chopping boards are so naturally beautiful, they are one of the most thoughtful gifts you can give. This is one gift that delights, every time.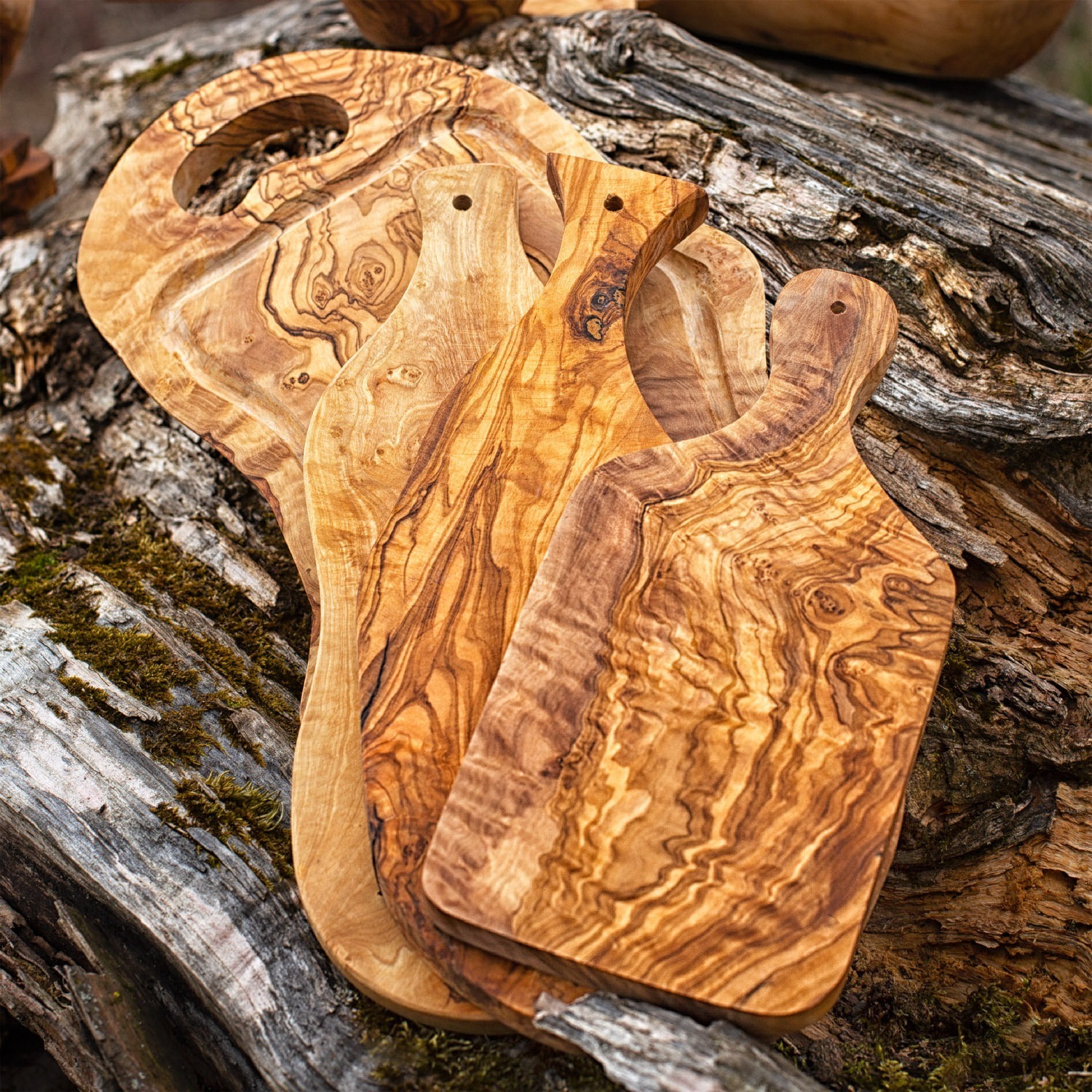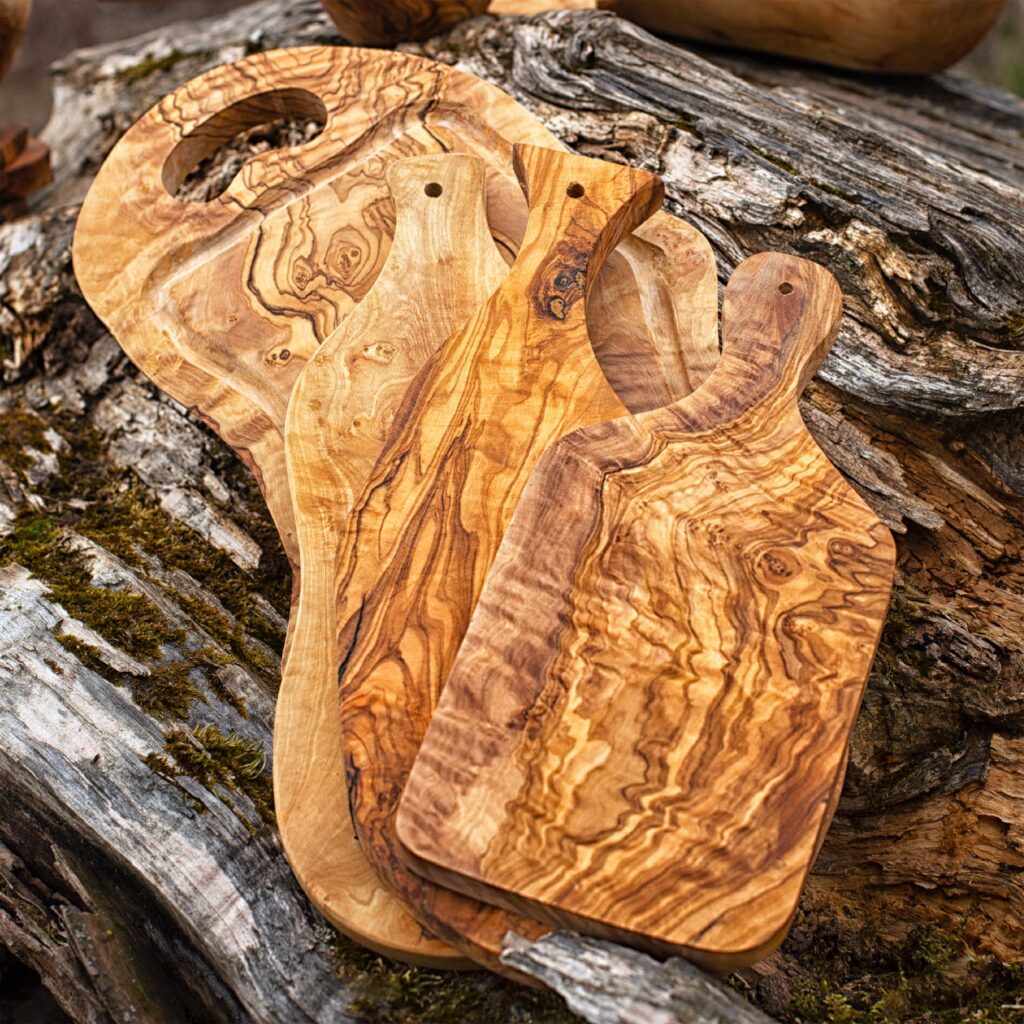 Additional information
| | |
| --- | --- |
| Dimensions | N/A |
| Brand Name | Forest Decor |
| SKU | 9B-B361-I07S, YY-R1QZ-WXTU |
| UPC | 749666517223, 749666517230 |
| GTIN | 749666517223 |
| Dimensions | 11.8 inch, 15.7 inch, 19.7 inch, Larger/Unique Shapes – Contact Us |
Related products
Products that You Might Also Like