7
Min Reading
The moose is the largest existing species in the deer family. Male moose have antlers with several lobes that radiate from on point that forms a flat surface. Other members of the moose family have 'twig-like' antlers. Art forms and other merchandise depicting the moose usually feature the massive antlers of the male moose.
Moose are gentile giants, which is one of the reasons they are depicted in stuffed animals. Despite their size, they are easy-going animals, and people find their impressive size and lackadaisical lifestyle fascinating.
Etsy, Amazon, and Forest Decor are three excellent sources to explore if you are in the market for cabin decor or moose-themed gifts. There is an assortment of collectibles, drinkware, wall art, home furnishings, and other gift ideas.
Some are made for a laugh or as a toy. Others are collectibles or pieces to be enjoyed on display. They are delightful for the moose lover, hunter, or outdoorsman.
Etsy

Etsy is a global shopping venue for creative and unique items. Many one-of-a-kind gifts are made with extraordinary care and love. Some of the popular moose gifts on Etsy are ornaments, shirts, and mugs. Here are some of their moose gift items.
1. I Just Really Like Moose Shirt
Many people like moose because of their sleek bodies and awesome antlers. If you like them and want to share how you feel about them, this shirt is for you. It makes an excellent gift for family and friends who share your affinity for moose.
2. This Is My Human Costume I'm Really a Moose Shirt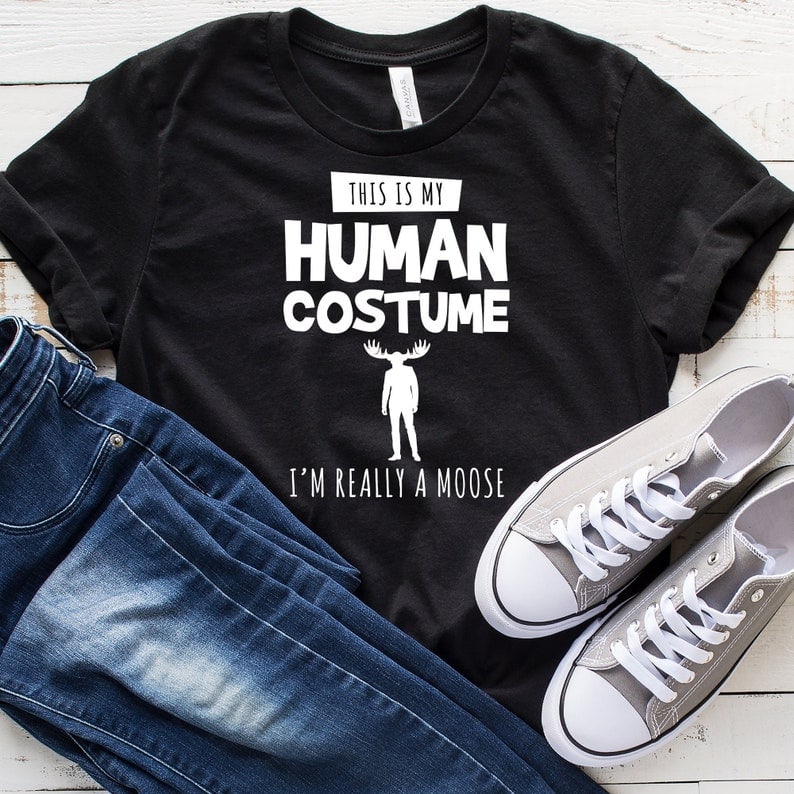 This shirt is an excellent conversation starter among friends, family, or strangers. It is a unisex t-shirt made of light and soft jersey cotton that guarantees comfort. The shirt has a casual crew neck and will be one of your well-loved clothing items.
3. Moose Hunting Mug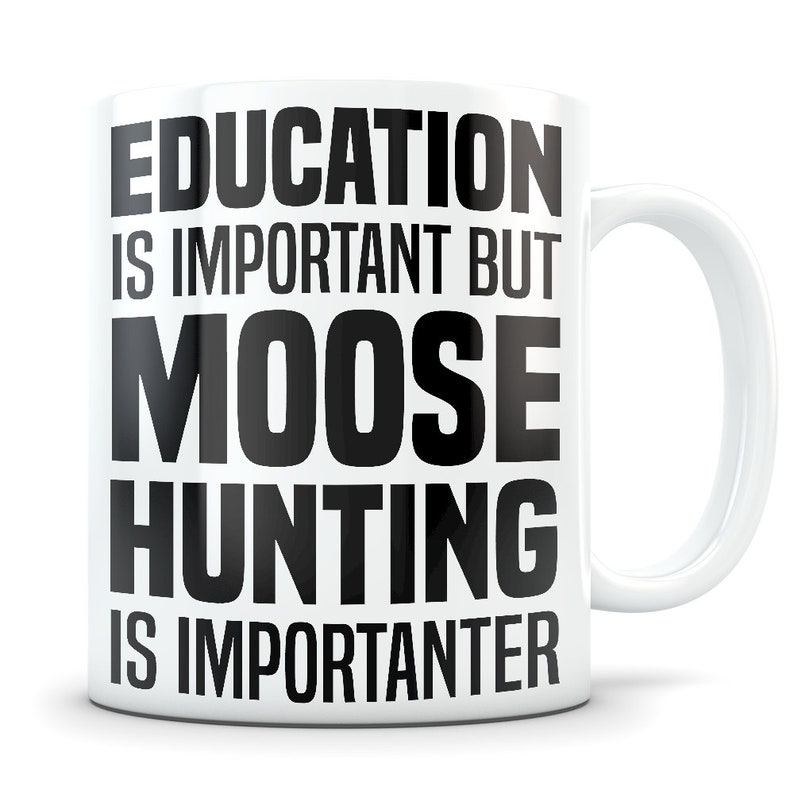 Give this moose hunting mug as a gift for any occasion. It is an inexpensive gift that will put a smile on the face of the recipient. The receiver will enjoy the design every time they pour a cup of tea of coffee.
4. Moose Patchwork Potholders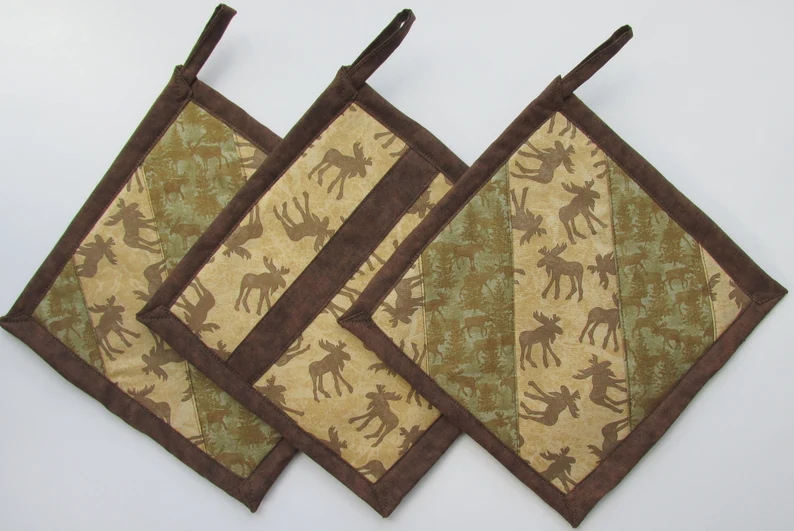 There are three patchwork heavy and washable potholders in this set. They are approximately eight inches square, and don't burn your hands when using them. Two of the potholders have darker mocha-colored stripes that appear green in the photo. They make excellent hostess gifts, 'Think of you' gifts, teacher gifts, or gifts to yourself.
5. Moose Infinity Scarf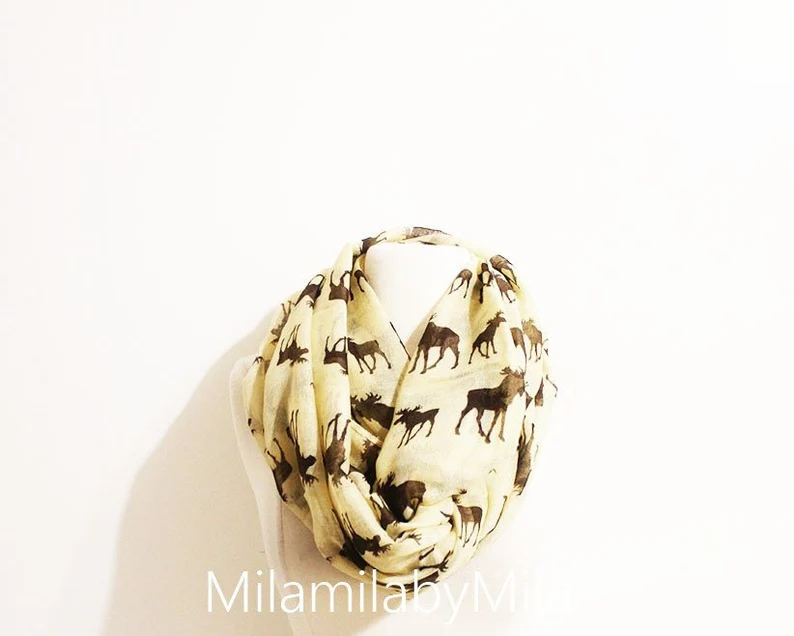 Add this soft scarf to your existing wardrobe. The scarf can be worn as a beach cover-up or worn around the neck as an accessory for a favorite outfit. It is the perfect gift for a moose lover. A high-quality blend of viscose, polyester, and chiffon is used in making the handmade scarf.
6. Bear and Moose Painting Set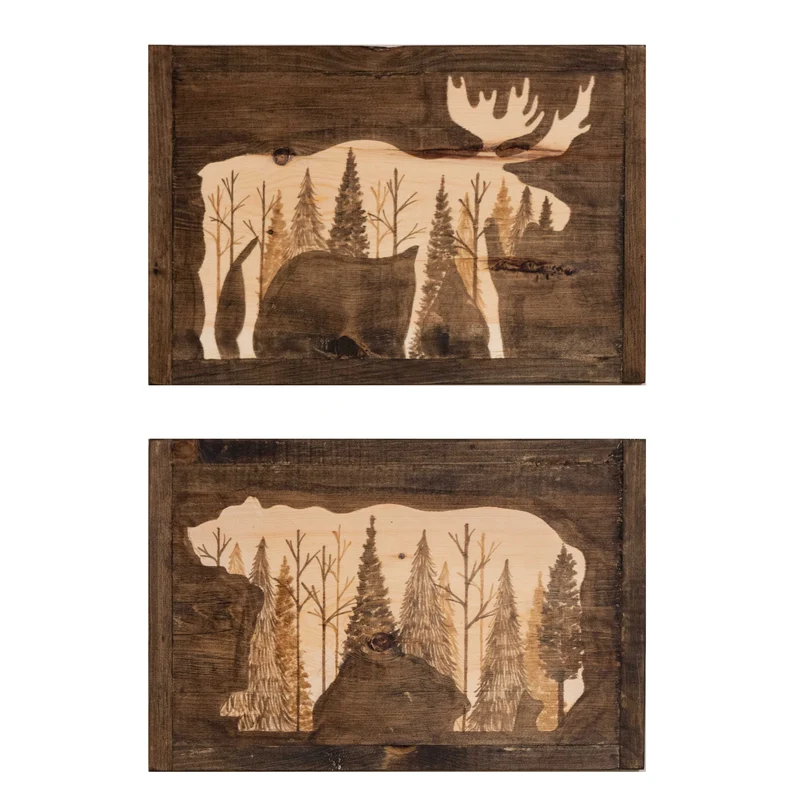 Complete a mountain home with a set of rustic art. The bear and moose decor set featured here is hand-painted by North Carolina artists who use a technique that uses only a variety of wood stain shades. The pictures are created on reclaimed, naturally distressed pallet wood.
7. Wood Moose Sign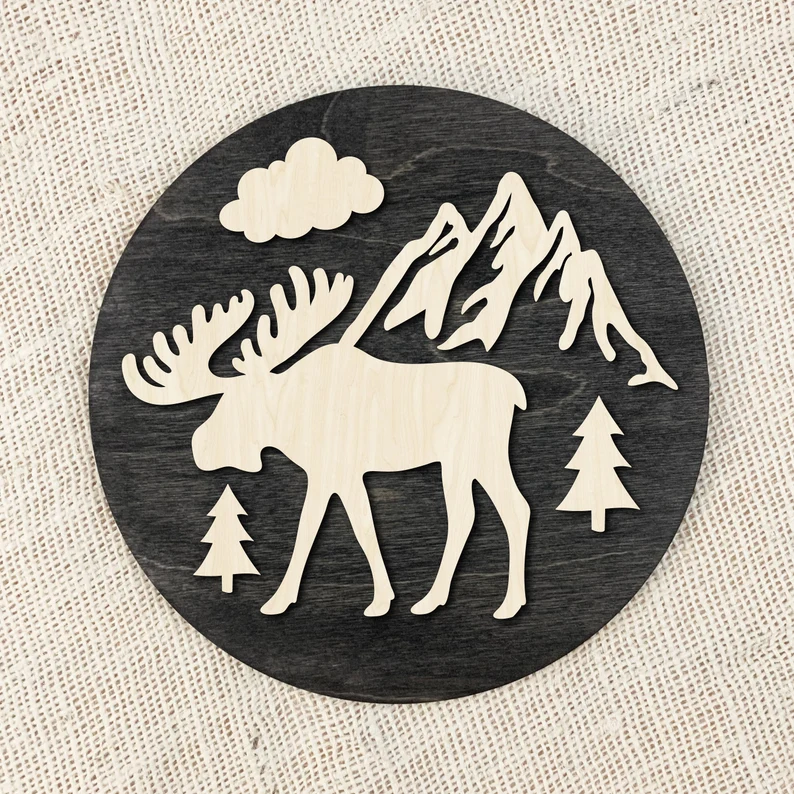 This moose decor has three background options from which to choose – Provencial, Jacobean, and Ebony, pictured here. Design elements of texture and shape are natural wood that coordinates with all background options. Wood has natural variations that make the grain and color unique, creating a one-of-a-kind piece. The moose wall decor is ready to hang.
8. Metal Moose Wall Art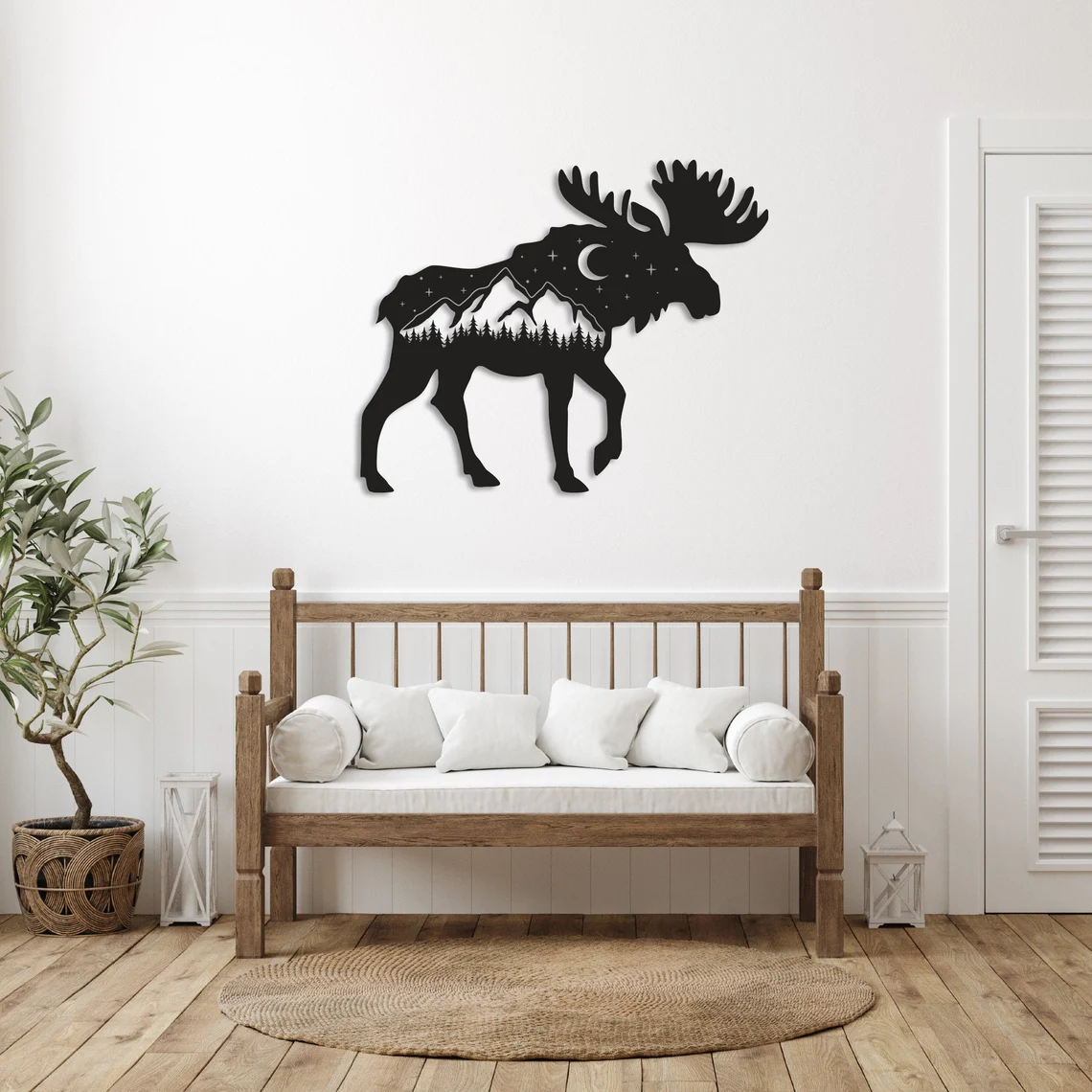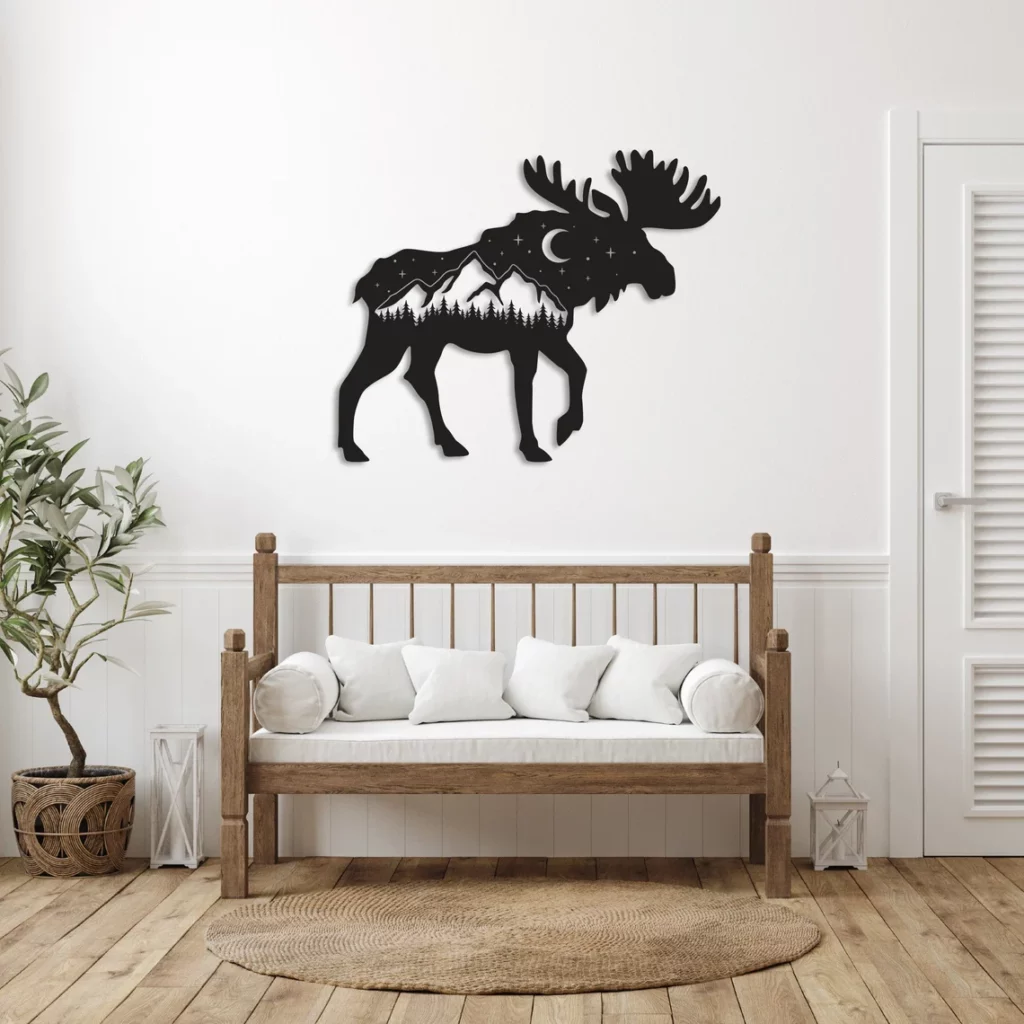 All rustic moose products are not made of wood. This moose home decoration is crafted from panels of aluminum composite that are rust-free and fade resistant. Sunshine, rain, and other elements have no impact on aesthetics and durability. The piece of art, available in white, silver, and black, can be hung indoors or outside.
Amazon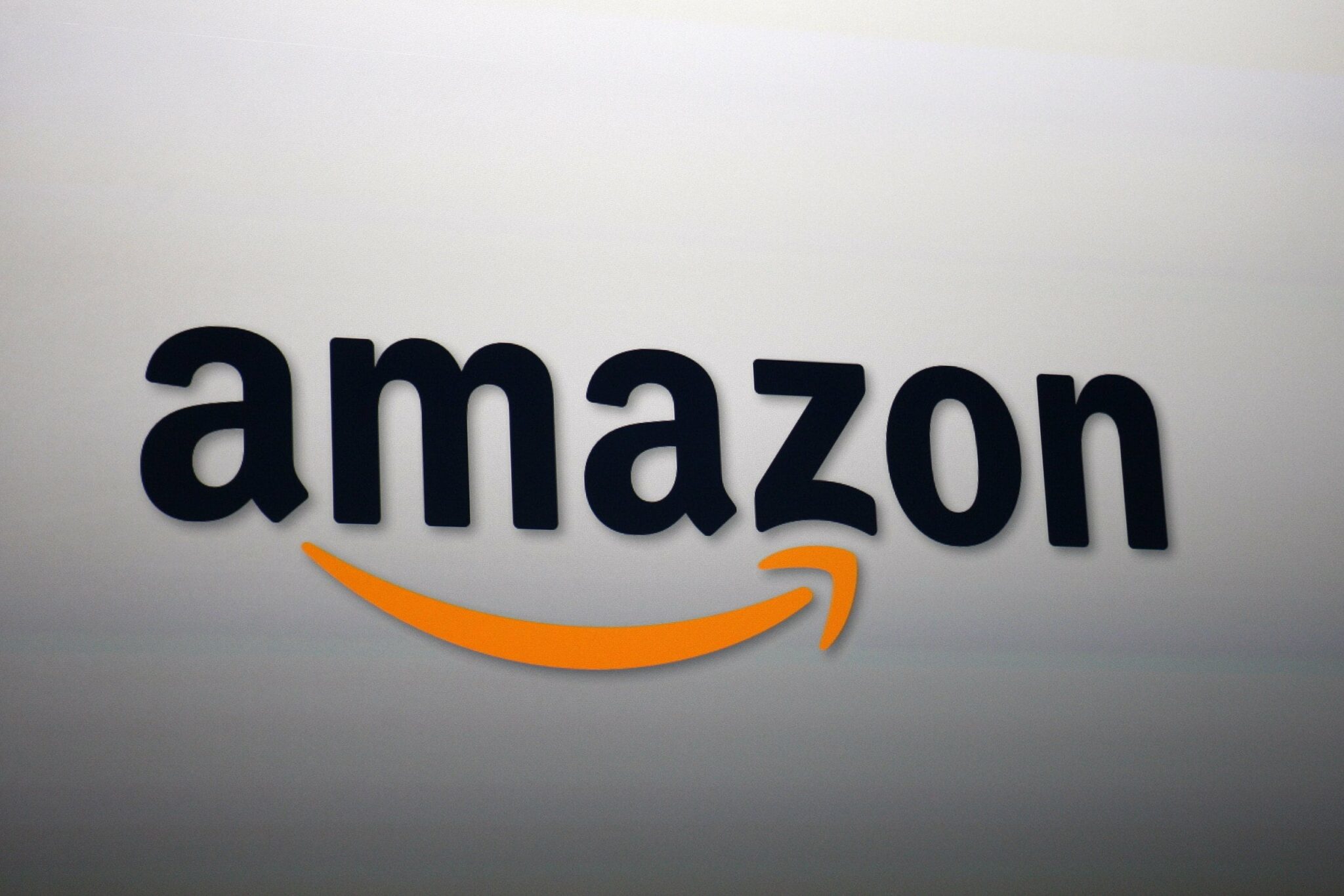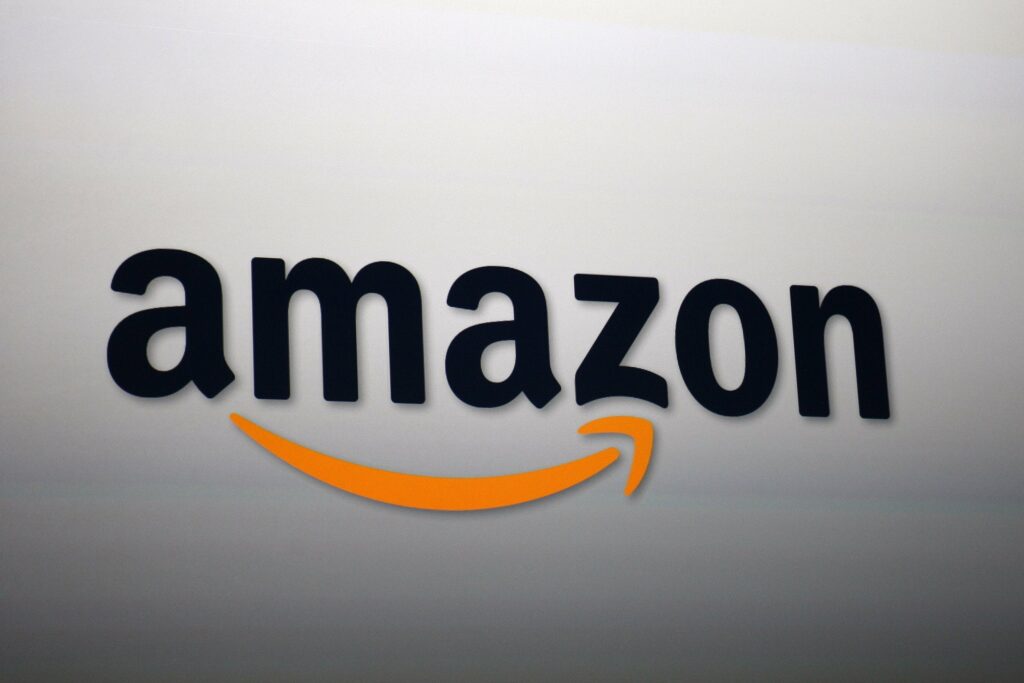 Amazon is the biggest internet company in the world. Merchandise the company carries includes moose gift ideas. Here are a few of them.
9. Moose Baby Security Blanket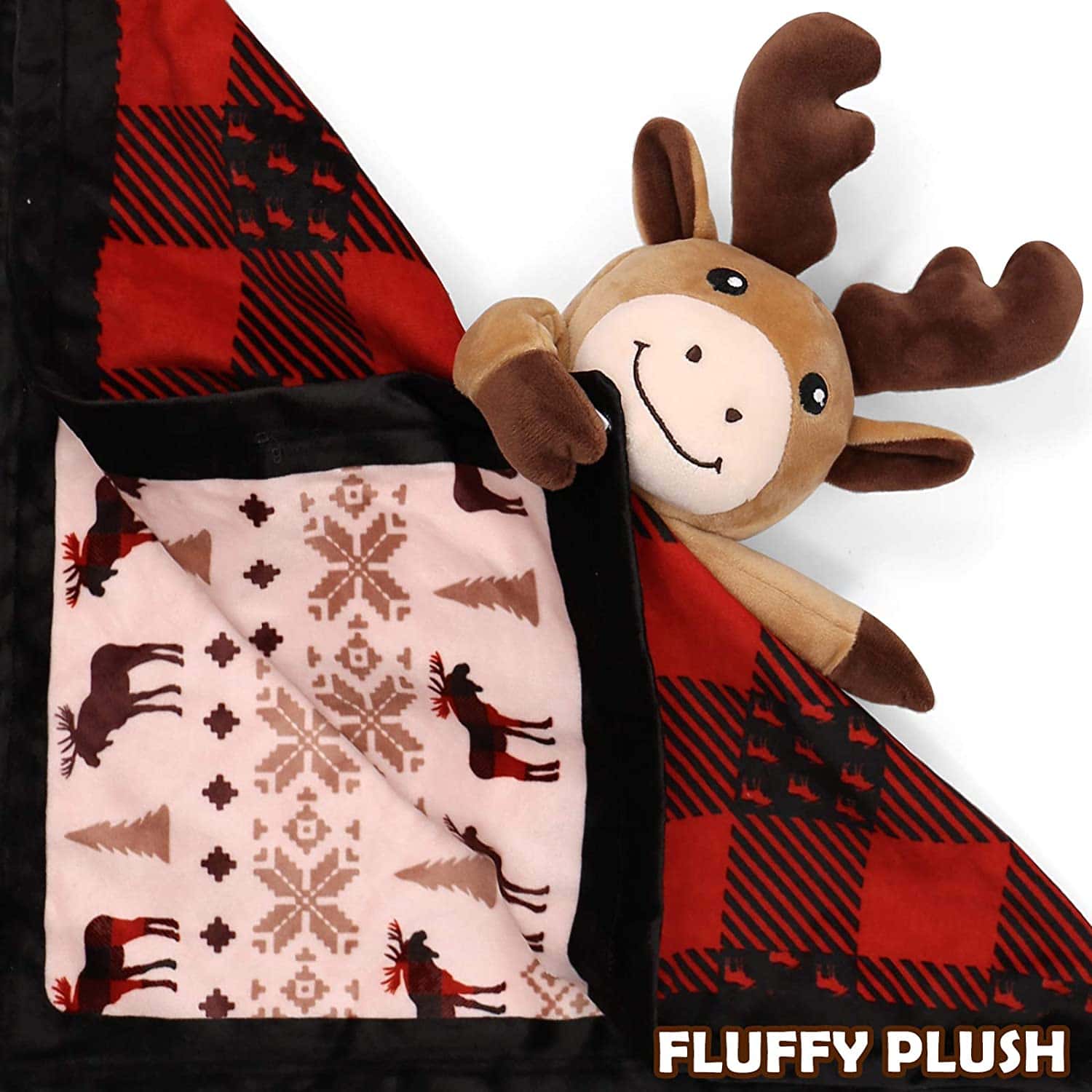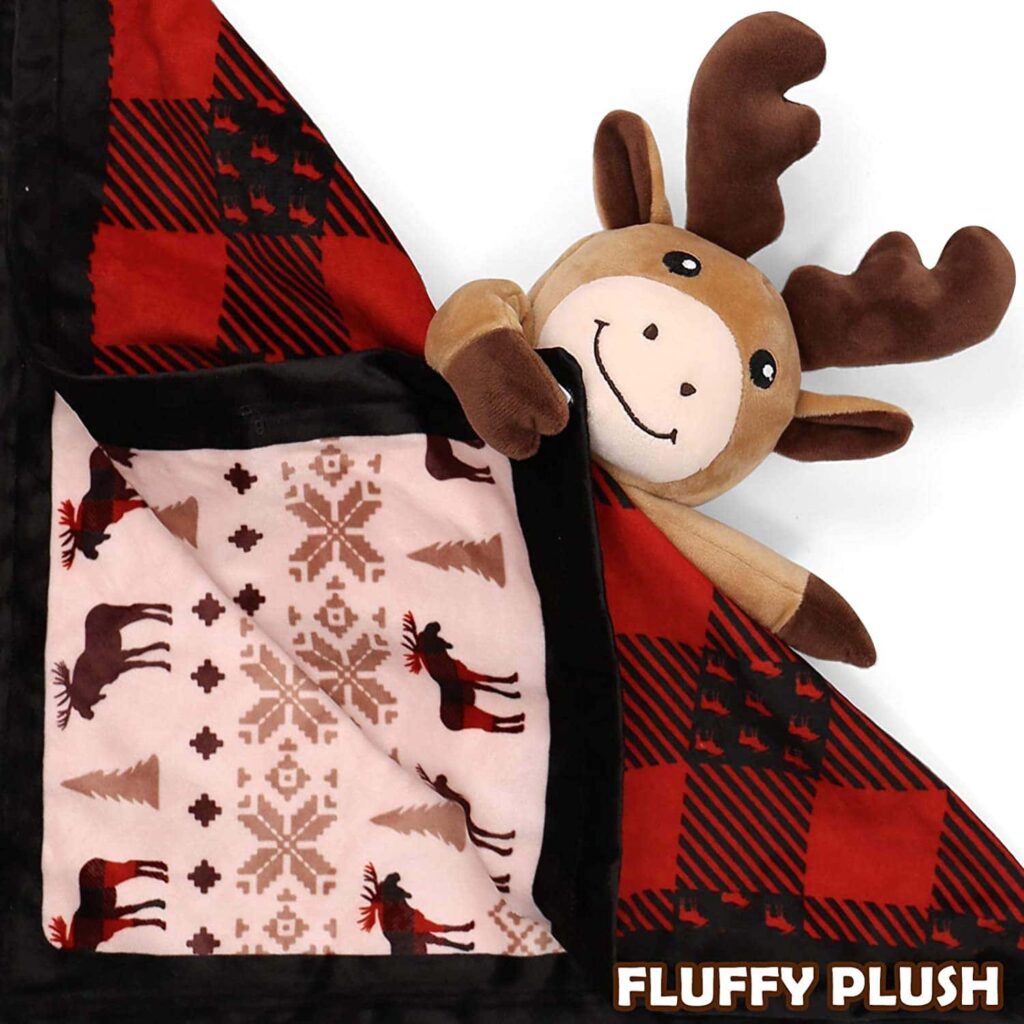 The black and red buffalo plain moose blanket is an attractive and cozy designed baby security blank that is an ideal nursery sleeping toy. It keeps the baby content and quiet in the presence of the little moose friend and promotes restful sleep. The blanket is the perfect cuddle size for toddlers and babies.
10. Funny Moose Design Boxer Shorts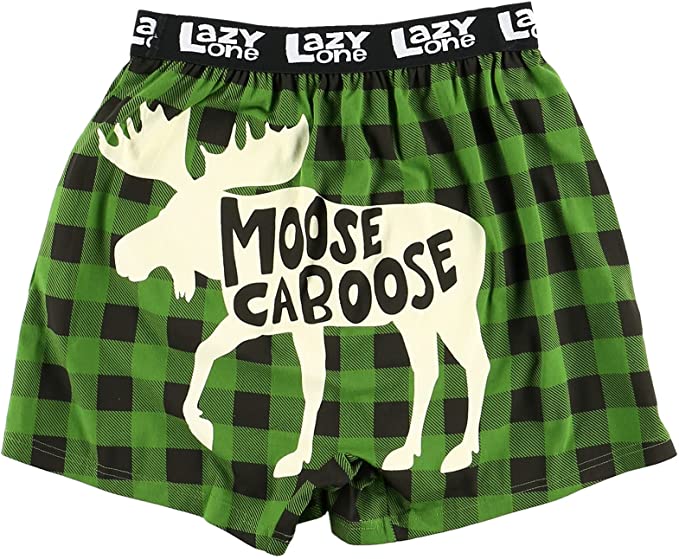 Humorous underwear is an excellent gag gift. The wearer goes to bed happy with the comical boxer shorts. They are made from 100 percent combed cotton knit for maximum comfort. The loose fit provides room to stretch and move. There is a comfortable elastic waistband and button fly.
11. Buck, Buck, Moose: Recipes and Techniques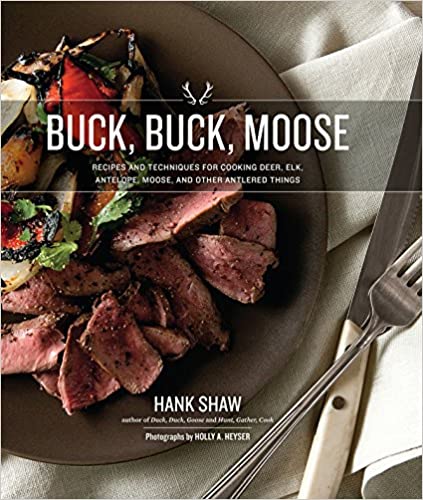 This cookbook is a full color, lushly photographed, comprehensive guide to work with and cook venison, including moose. The book has over 100 recipes that range from original to traditional. Instructions are included for butchering, aging, and storing the meat and how to use every part of the animal.
12. Moose Clip On Toy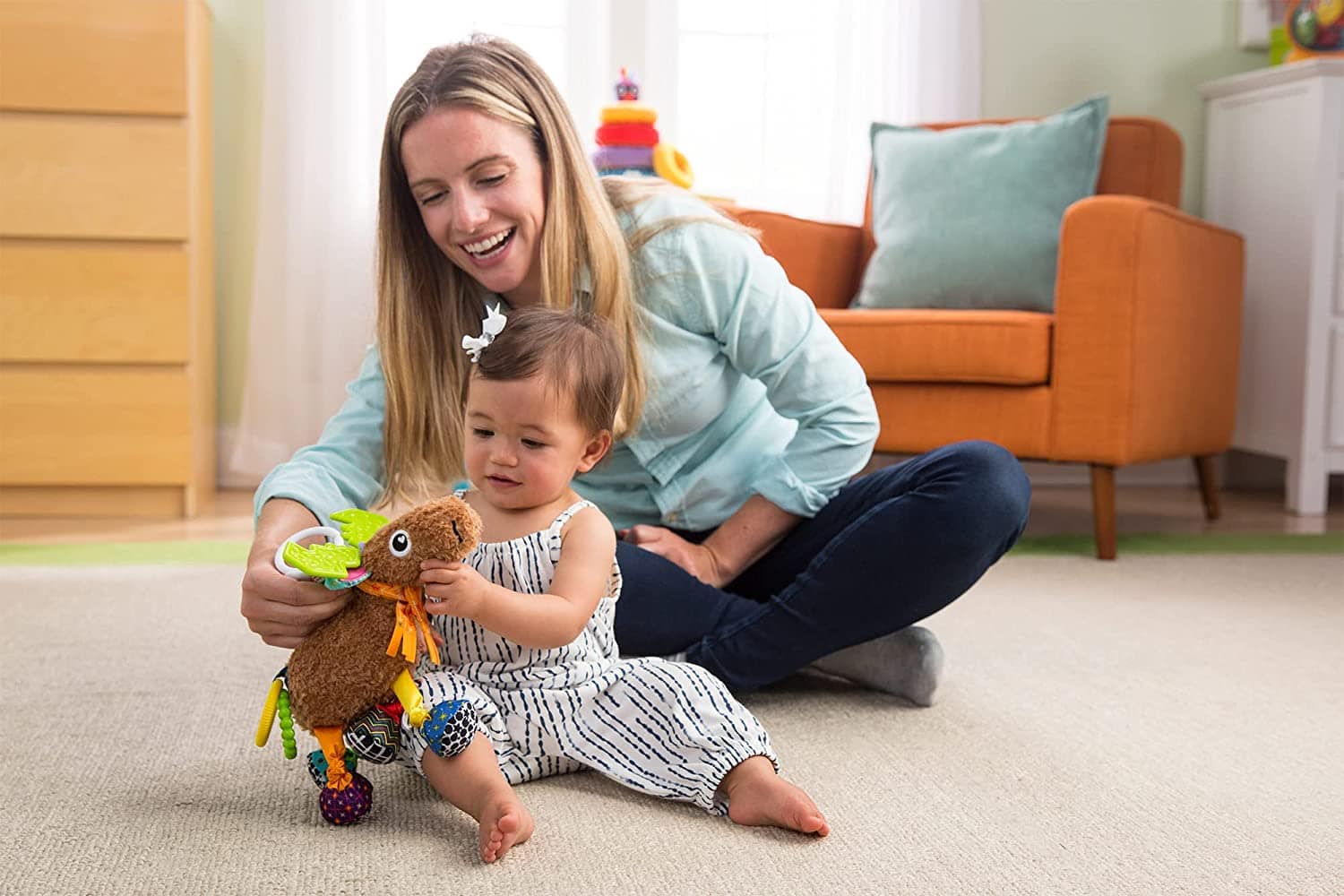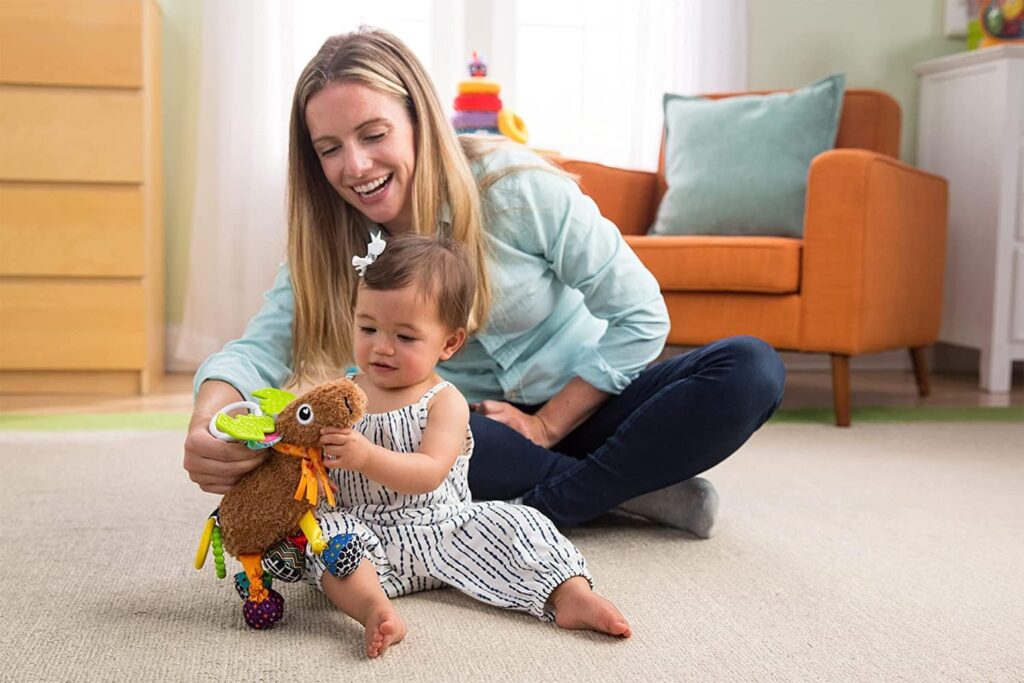 Babies will love to snuggle and touch the super-soft toy. Mortimer has a tummy that squeaks, providing auditory awareness and entertaining the baby. It has knotty satin legs, and the hooves have multiple textures of jingles and crinkles. The toy invites the baby to explore and stimulates the tactile senses.
13. Moose Oven Mitt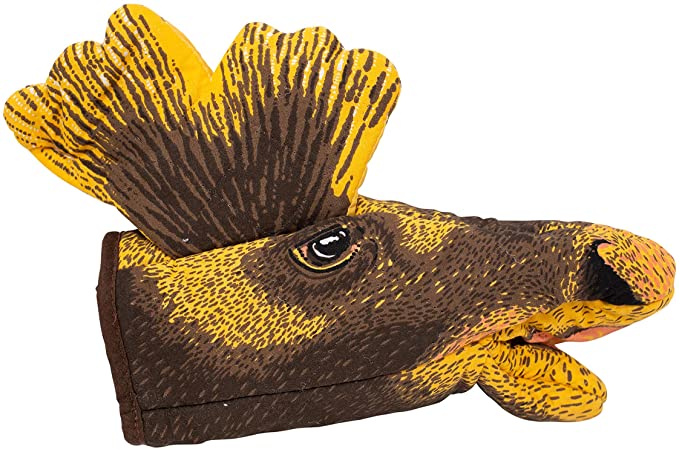 The oven mitt is a functional and fun conversation starter. Store it next to the stove or hang it in the kitchen. It has double-sided, full-color art printed on cotton. The moose mitt is an excellent gift for someone who has everything or for themed kitchens. It is perfect for warm dishes and light duty.
14. Elmer the Moose Canvas Print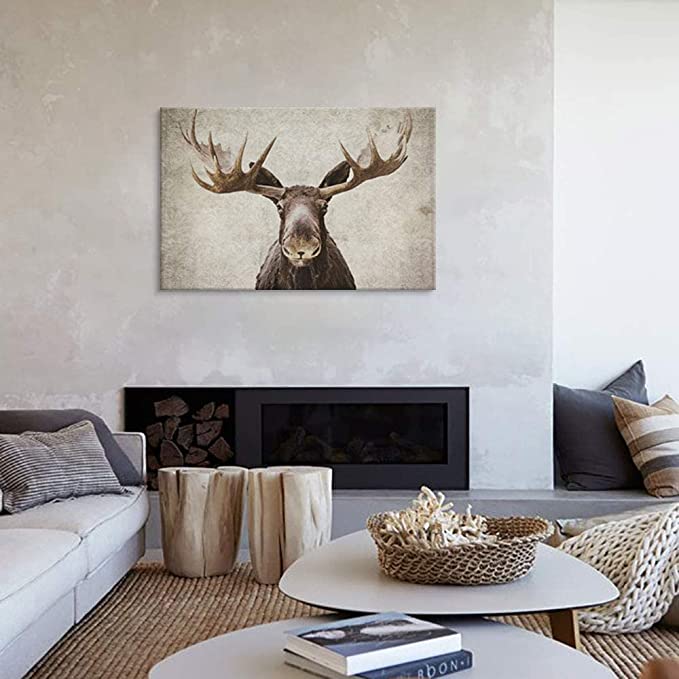 This stretched and framed canvas artwork creates the feel of nature and brings an immersive experience. The panel of moose wall decor has a hook mounted on the wooden bar that makes it ready to be hung. It is perfect for bar, office, dining room, hotel, kitchen, or bedroom decor.
15. Metal Deer, Bear and Moose Decor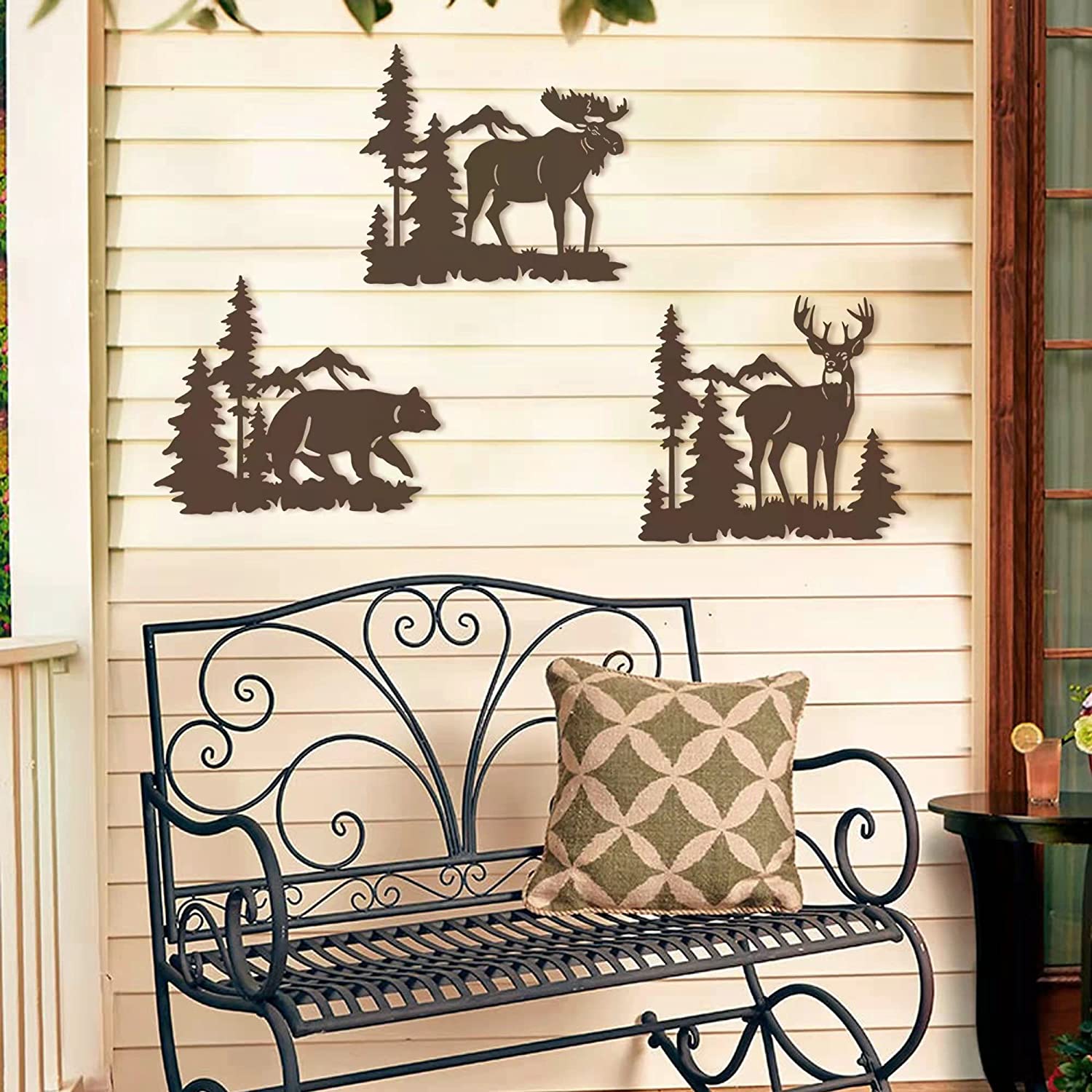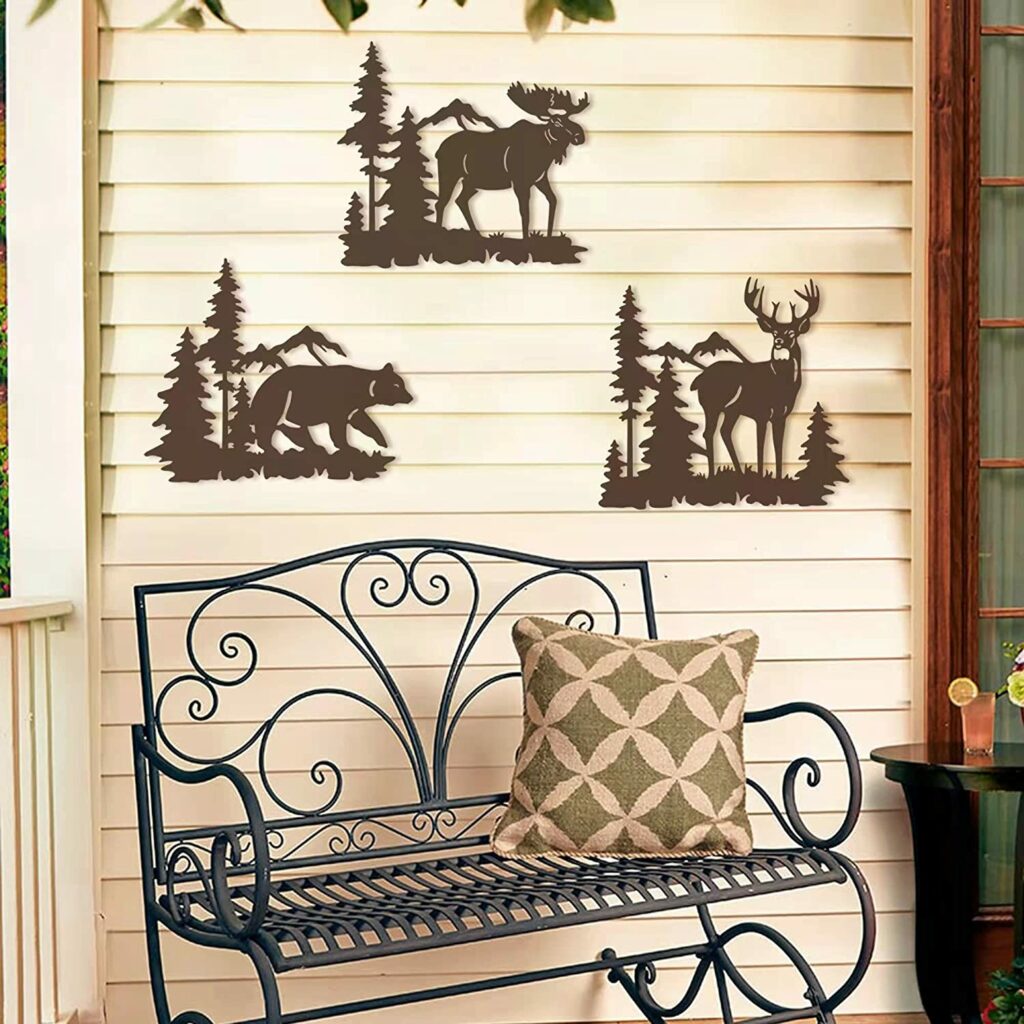 Amazon also carries metal wall art that can be used for moose home decorating. Decorate your home with concise and elegant natural wall decor like this three-piece set. The deer, bear, and moose decor pieces are created by fine artistry in a rustic style with exquisite laser cutting technology.
16. Deer, Bear and Moose Decor in Wood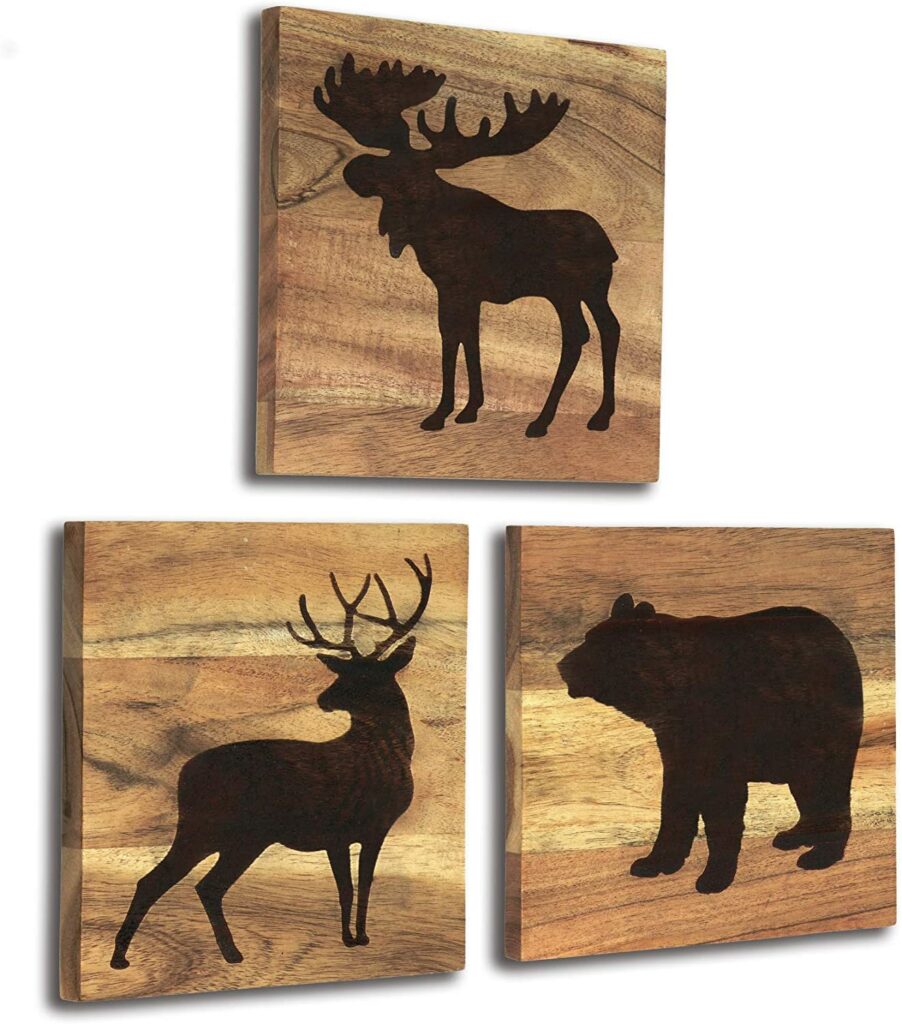 This set of wooden plaques' creative and stylish theme completes a chic rustic look of interior design. Celebrate and enjoy nature at home by bringing the beauty of the woodland creature to a rustic bathroom, office, living room, kitchen, or bedroom. A set of anchors and screws for hanging are included..
Forest Decor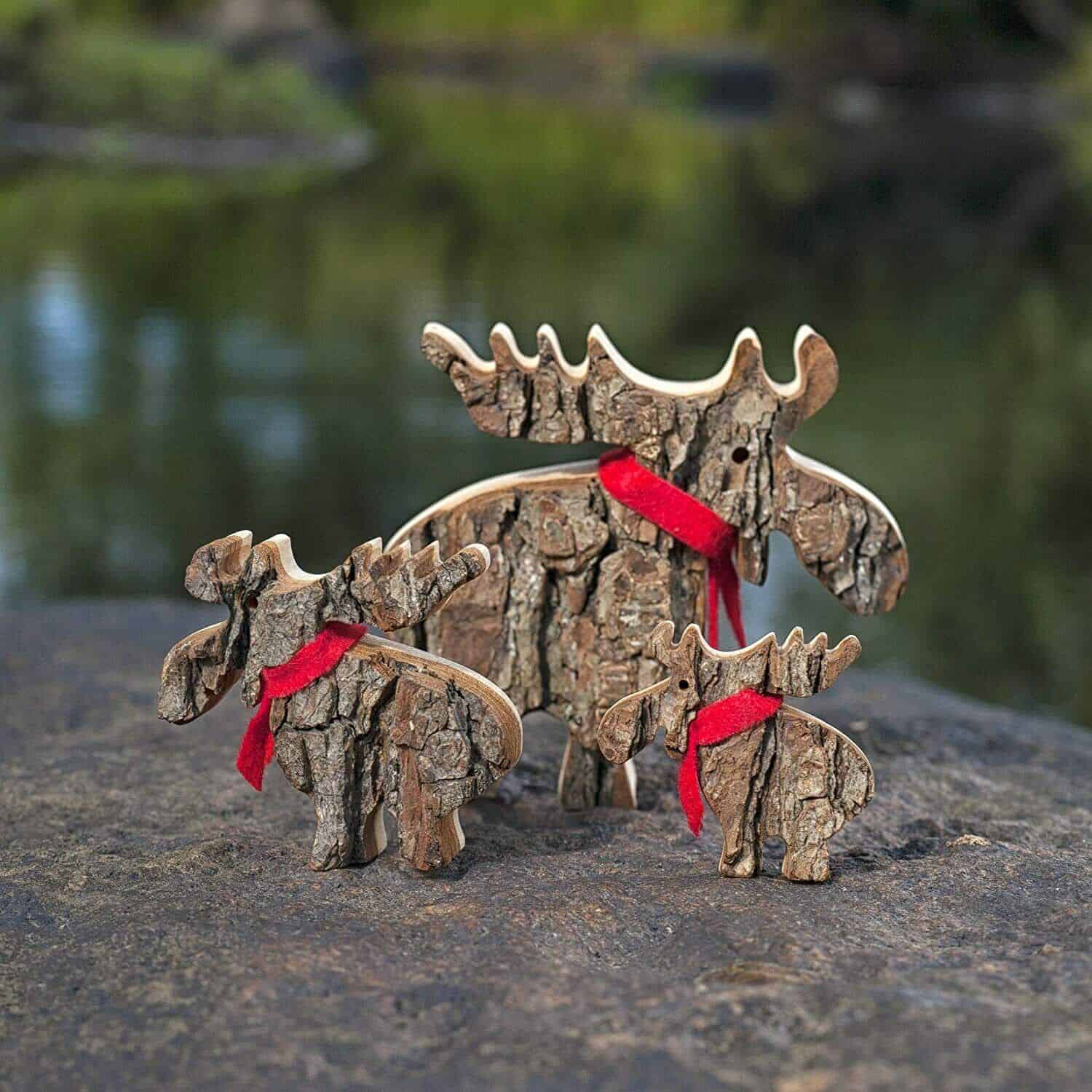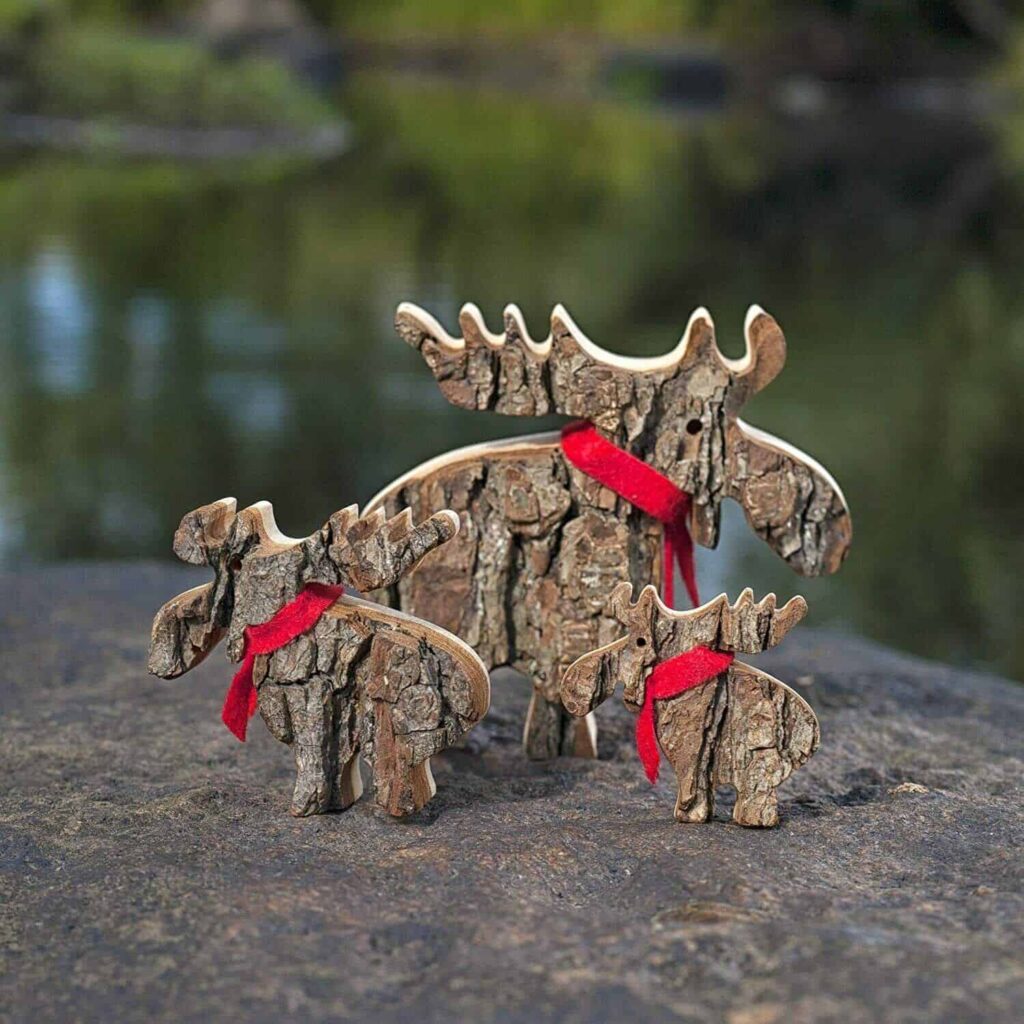 Many companies make moose-themed items because of their appeal, and Forest Decor is no exception. Saving the best for last, Forest Decor provides an excellent selection of moose decor in its animal figurines collection. The details give a rustic appeal that enriches a home cabin decor and makes incredible gifts and accessories.
These moose figurines are handcrafted products made from sustainably harvested European forest wood. Regardless of the size you order, no two items are exactly alike. During the crafting process, nothing goes to waste. Forest Decor uses the bark, branches, and tree wood in its products. The wood and bark are used in designing the moose figurines.
There are four sizes available – x-small, small, medium, and large. The moose are majestic, beautiful, and full of cuteness. They add a special touch to a nursery, bedroom, bathroom, kitchen, or other room in a home.
Most people purchase the moose as a Christmas decoration, with their fun red sash, large antlers, and large nose. While they are holiday-friendly, the moose can be displayed and add charm all year long.
Each wooden moose has an unfinished bark front and several layers of color throughout the wood that enhance the piece's originality. The moose make excellent additions to the home during the Christmas or holiday season.
Each is handmade, which gives it a texture and color of its own. They are an ideal supplement to an existing figurine display or woodland decor. The artisans, who make them, take pride in the originality and quality of the handmade moose decor. Forest Decor offers a satisfaction guarantee that ensures customers are delighted with their purchase. 
17. Moose Figurines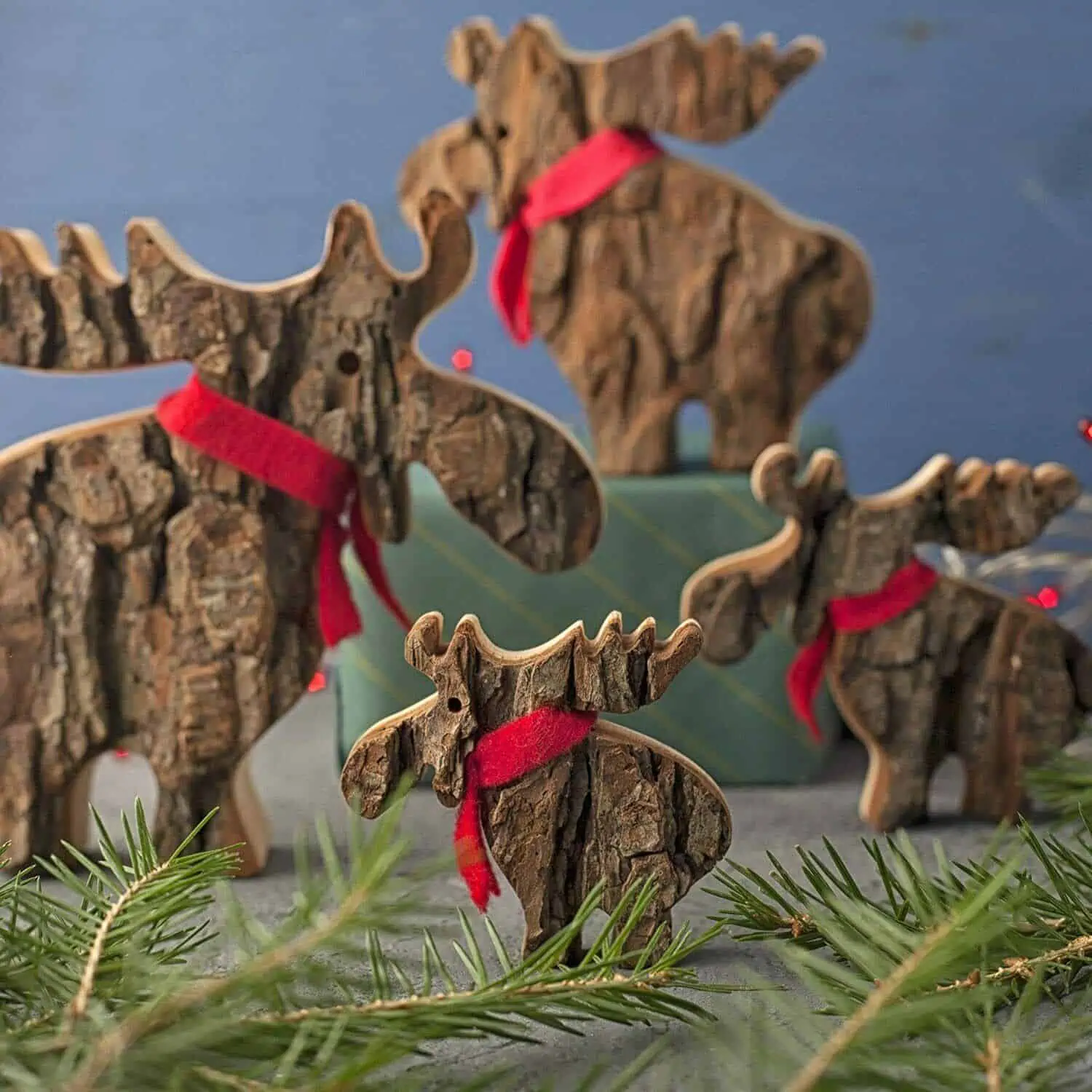 The four distinct sizes of moose figurines are featured here that are among the largest North American land animals. It is a beautiful animal that symbolizes an indomitable spirit, pride, and strength. 
The figurines make an excellent baby shower or housewarming gift. They can also be Christmas, birthday, or holiday gifts for people who embrace the spiritual strength and love nature. A wintery seasonal, farmhouse or rustic theme is the decor well-suited for the figurines.
The moose is made of genuine olive wood that is durable, strong and maintains its rustic charm. A well-balanced frame from hooves to antlers and tail to muzzle stands tall and proud without tipping.
.You can place the figurines on countertops and tables. These figurines come in four sizes and because every space is different, you may choose a different size for a mantle, countertop, table, or decor display.