10
Min Reading
The 5th wedding anniversary is traditionally called the wooden anniversary. Some people have strayed from traditional wood anniversary gifts. You can celebrate the 5th anniversary as you choose but choosing a wood anniversary gift makes the celebration special.
By the 5th anniversary, traditions have been established, memories created, and a foundation for your lives built. The concept of wood wedding anniversary gifts may stem from the idea that products made from wood come from trees that are rooted in a solid foundation but never stop changing and growing.
Keeping a marriage joyful and dynamic involves a commitment to evolve and adapt to the seasons of life. This article presents various price-point, practical, fun, and romantic wooden anniversary gifts.
1. Wood Cutting Board

Forest Decor offers rustic wooden cutting and serving boards crafted from premium-quality olivewood. Each features a uniquely different size, texture, and wood pattern. They are handmade, which gives them a charming, original look.
Whether you want a cutting board for fruit, cheese, or meat or a charcuterie board to use for serving in style, you will find one to suit your needs. They are ideal wood anniversary gifts for her or him.
2. Walnut Jewelry Holder
There is no better wood anniversary gift than something to hold your precious wedding bands. This ring holder is made of walnut and copper. It is a unique and beautiful gift. The Mid-Century design is weighted with a solid brass bottom that makes it well-balanced and long-lasting.
It is sturdy and does not tip over easily. This ring holder is among the wood anniversary gifts for wife she will appreciate. The ring holder fits nearly all U.S. sizes from 00 up and is excellent for storage or as a display stand.
3. Drink Coasters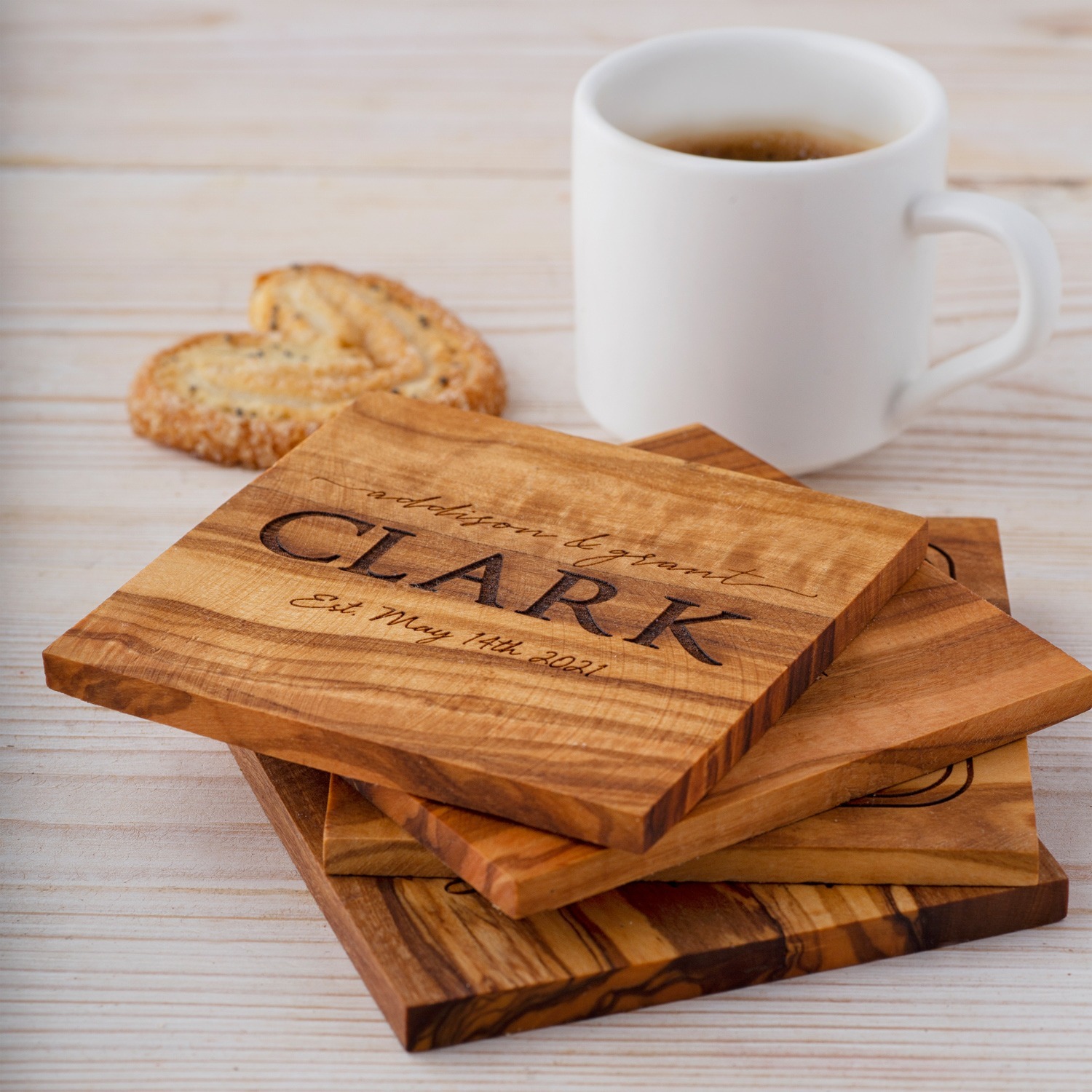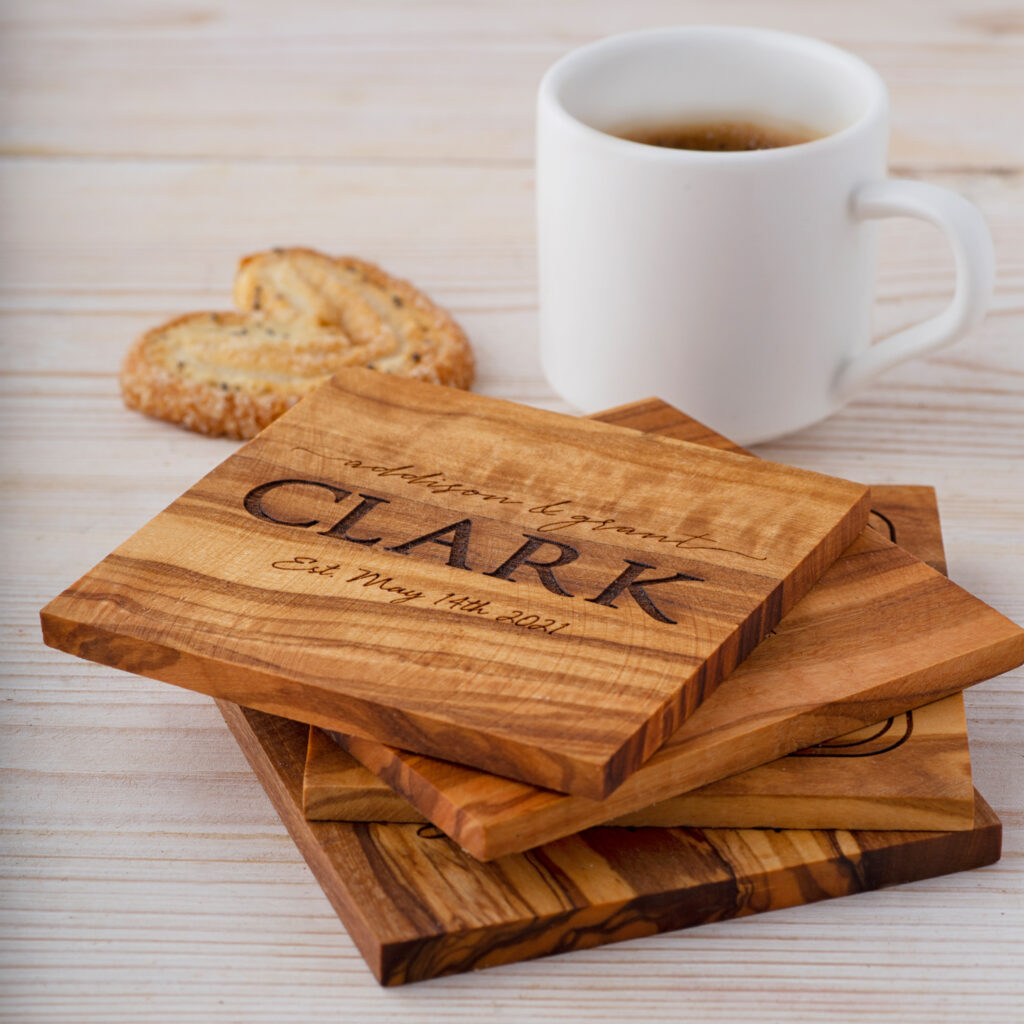 Choose from round or square coasters. These personalized engraved square or round wooden coasters and the novel wooden coaster in a log holder are perfect for wood anniversary gifts for her or him and for entertaining.
With an elegant and functional design, the gorgeous wood coasters of olivewood boast an aesthetic beauty that adds style to a den, dining room, or living room. The coasters are approximately three inches wide and 0.4 inches thick. They provide a stable base for coffee mugs and tumblers.
4. You and Me Ornaments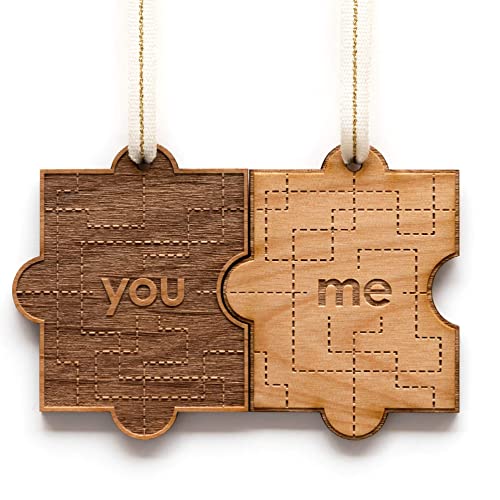 Make all the pieces fit together with these adorable you and me ornaments. Each has a laser-cut word engraved on sustainable wood that is finished with a cream-colored cotton Italian ribbon having a gold metal detail.
The set arrives in a kraft box with festive white fill and a clear top. You can have a custom message engraved on the back for an additional fee of eight dollars. The grooves on the front extend on one and recede on the other for the concept of fitting together.
5. Docking Station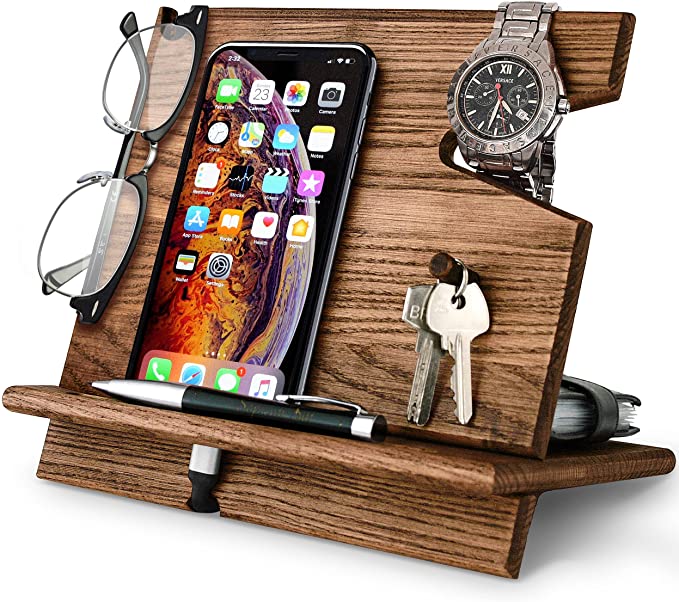 Corral all your essentials on a catch-all charging station. There are hundreds of uses for this elegant and stylish caddy. Use it to keep a coffee station, bathroom or kitchen counter, bedroom dresser, or office desk organized.
There are two wooden parts. The vertical part has a phone dock stand and places to keep necklaces, hair accessories, keys, earbuds, bracelets, bangles, and a watch. It can hold several items but does not take up a lot of space.
6. Bamboo Bath Tray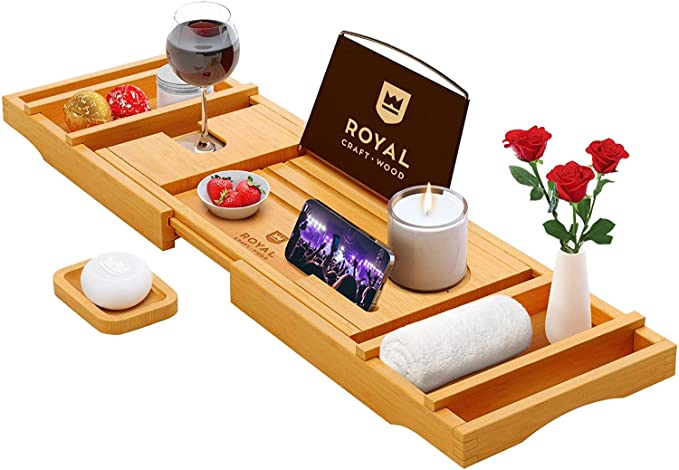 This tray is among the excellent wood anniversary gifts for her. Say 'I love you' by providing a night of relaxation. The newly designed bamboo bathtub holder is durable and adjustable for a most relaxing experience.
The reading stand has a cover on the back to protect books and tablets. A detachable recessed tray holds all the things she wants to take with her while relaxing in the tub, such as a cell phone or glass of wine. There is a money-back guarantee if it does not meet expectations.
7. Love Story Wooden Plaque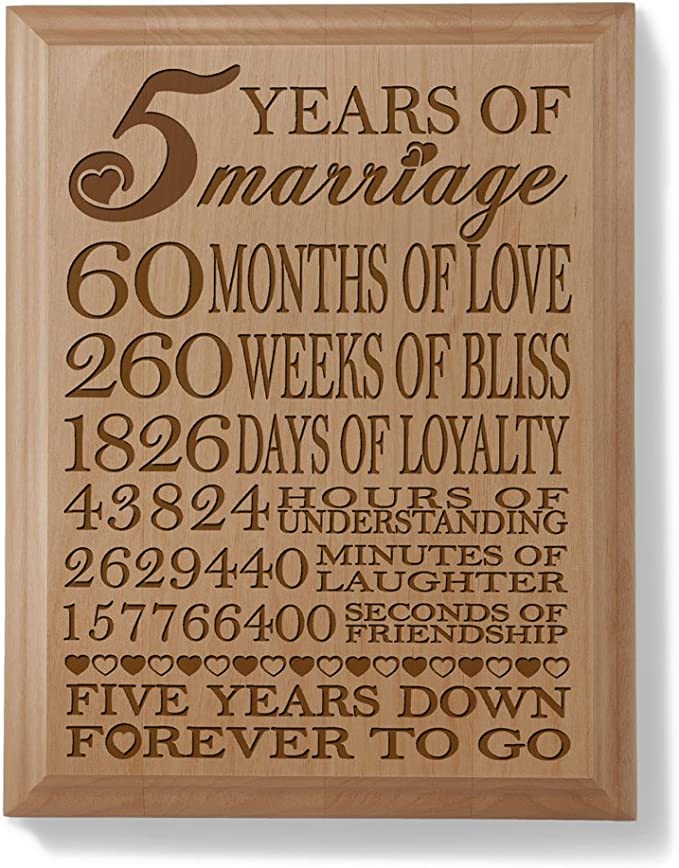 This charming wooden plaque expresses the essence of life and love in bloom. It is a beautiful display piece and a thoughtful wooden anniversary gift for a couple.
The plaque is a fantastic 5th-anniversary keepsake. It has curved beveled edges and a routed slot on the back for mounting on the wall. The writing is engraved, not printed, on top-quality natural wood by handcrafted artisans.
8. Wooden Watch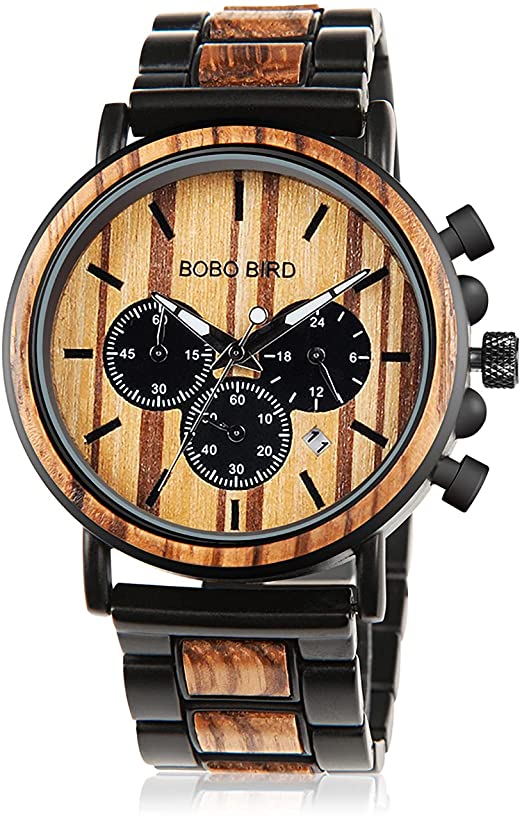 This wooden watch is one of the wooden anniversary gifts for him. BOBO BIRD is a brand of unique style. Every watch is handcrafted with 100 percent genuine leather and ancient sustainable wood.
Various materials, including bamboo, maple, ebony, and teak, are used in the creation process. Trees are hand-selected by expert craftsmen to guarantee exceptional quality. The watch is made with Japanese Quartz Sony Battery technology. Cowhide leather creates a classic retro watch.
9. You and Me Willow Tree Figurine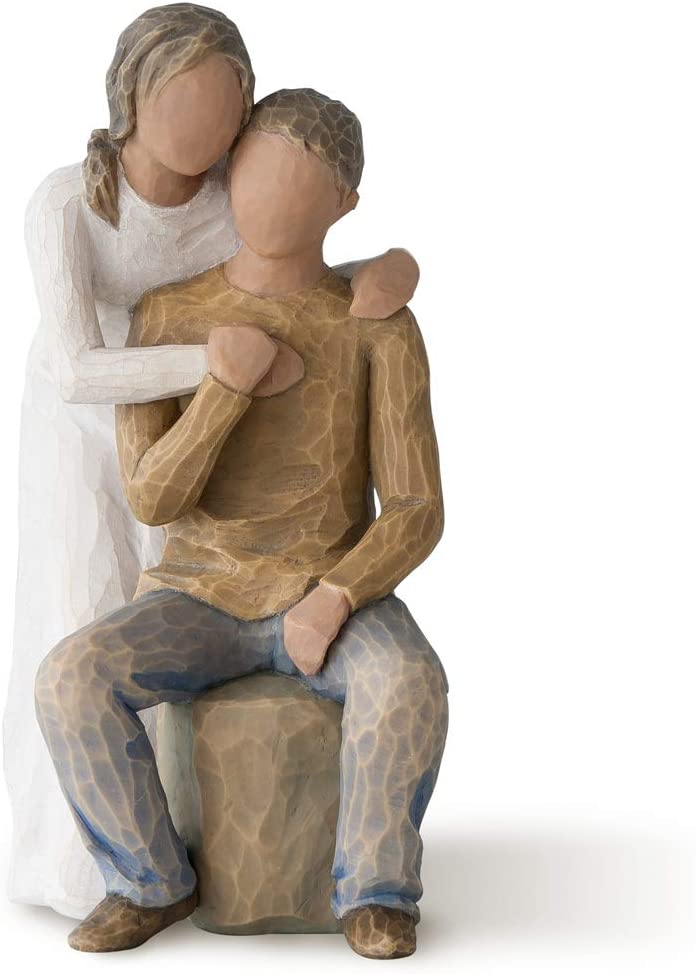 Mark a memory or communicate emotion with the gesture of giving this figurine as one of your wood gifts for anniversary. Willow tree sculptures express hope, courage, healing, closeness, love, and the emotions of a well-lived life. It is a caring expression of love among wood anniversary gifts for wife. Each piece is hand-carved by artist Susan Lordi in her Kansas City, MO studio.
10. Animal Figurines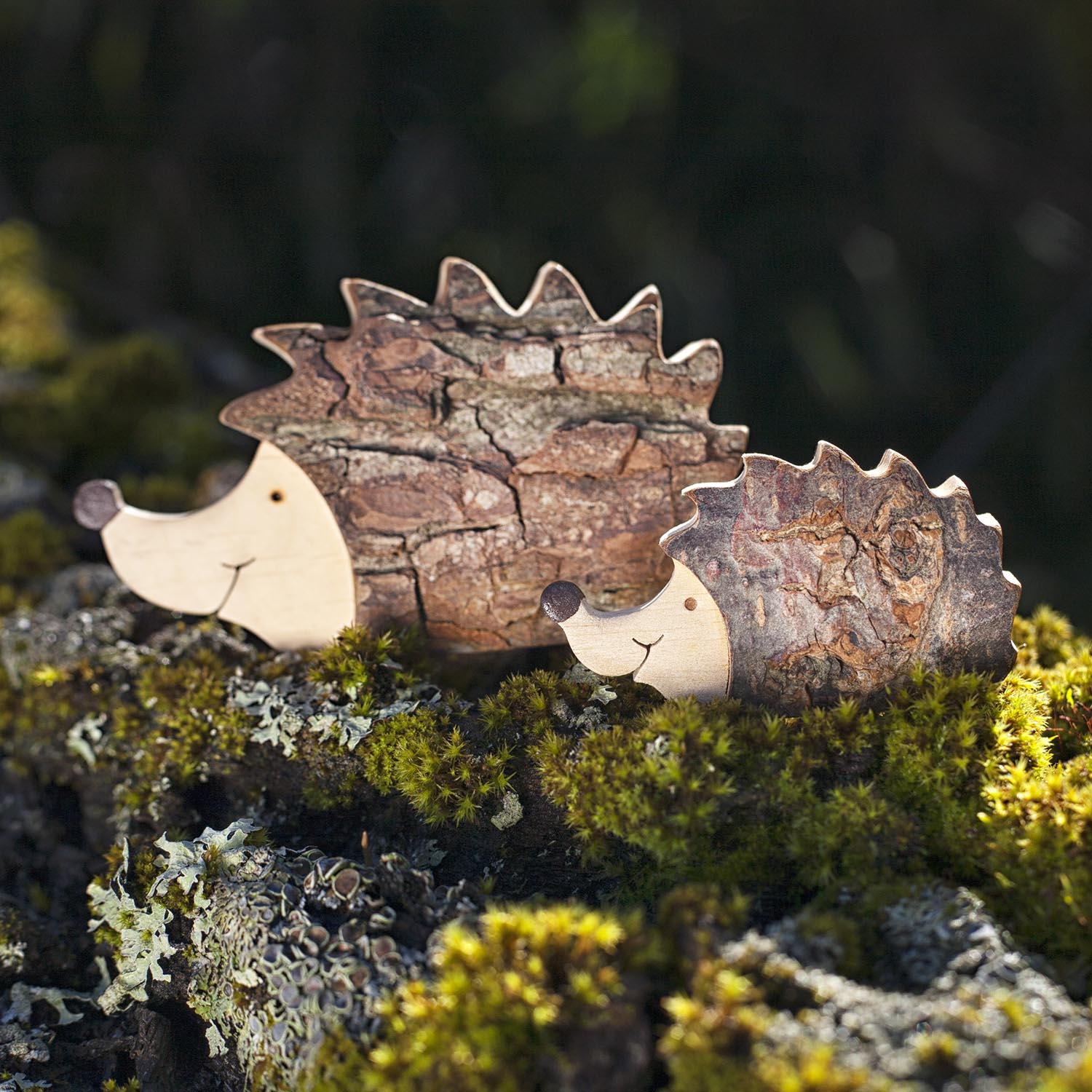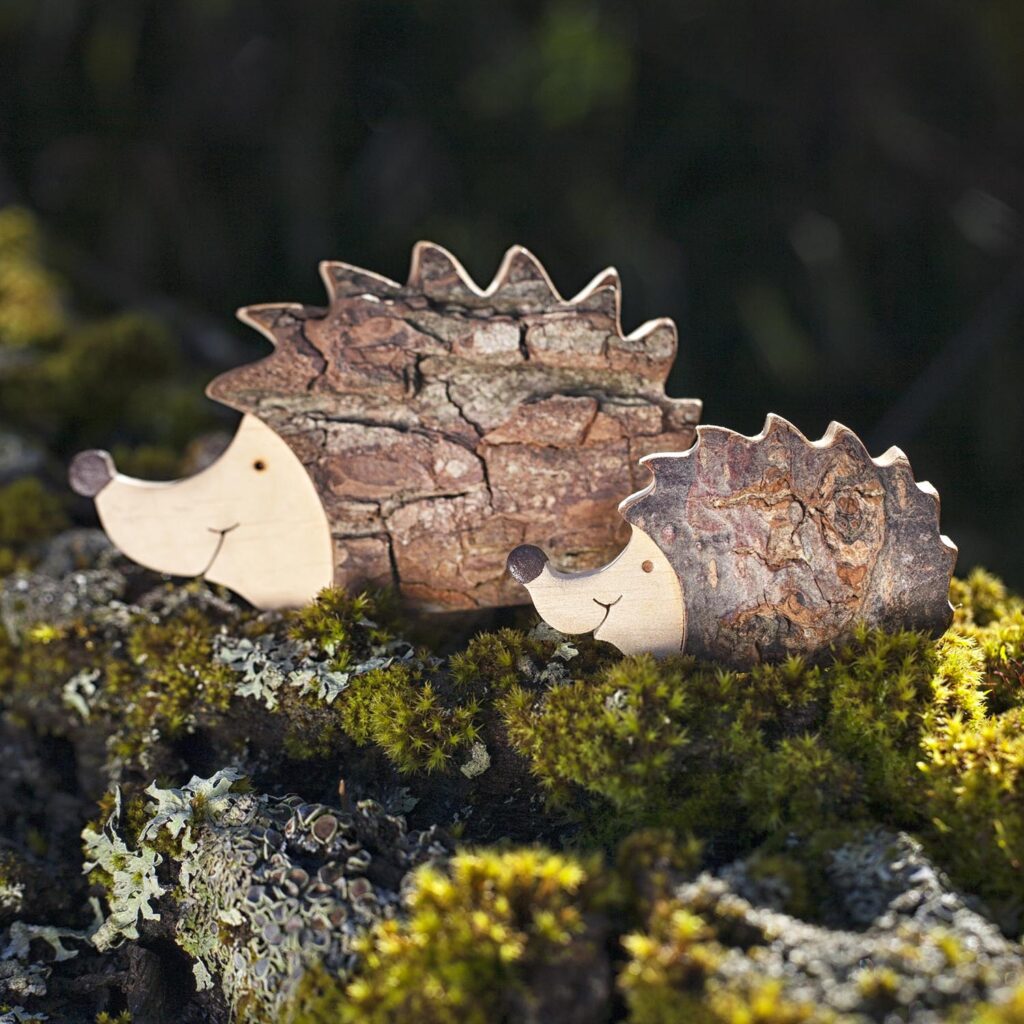 If your spouse is an animal lover, Forest Decor has an array of animal figurines. Select a few of the handmade decorative figurines from the wooden menagerie. The assortment includes happy hedgehog, marvelous moose, adorable porcupines, and cute cat wood figurines.
There are also rustic, fun owl, and playful pig wooden figurines. All of them are handcrafted from premium European wood. The entire tree is used, including the bark, branches, and trunk. Every animal figurine dif
10. Picture Frames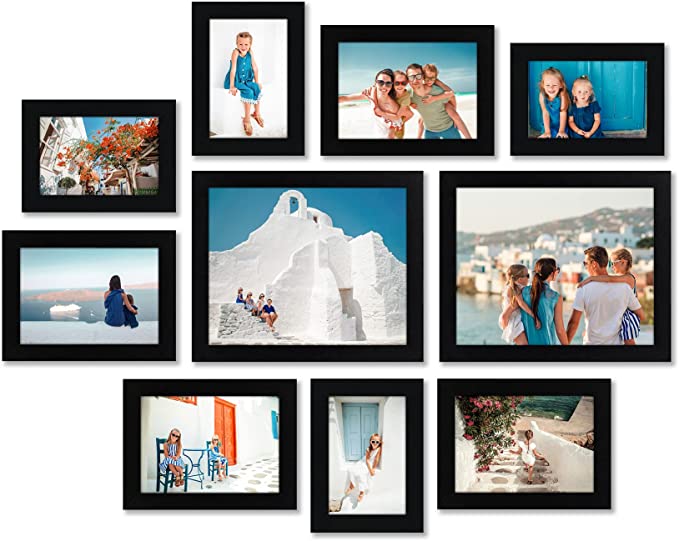 This is a ten-pack of wood picture frames ideal for cherished memories. There are four 4 x 6-inch frames, four 5 x 7-inch frames, and two 8 x 10-inch frames that include hanging hardware to hang them in vertical or horizontal formats.
An easel stand allows displaying on a desk or tabletop. The frames have shatter-resistant, lead-free glass that provides a clear view of pictures. Sturdy backboards make the set of frames durable and keep photos in place.
11. Wind Chimes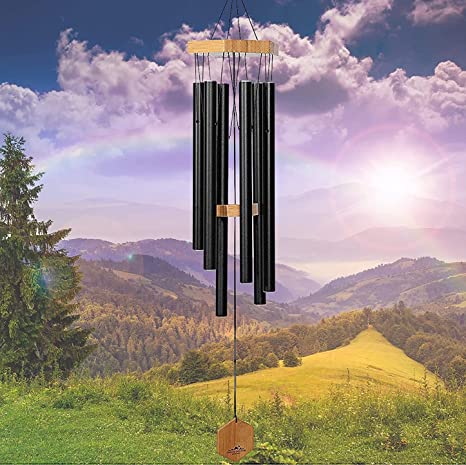 The wind chimes are a beautiful blend of style and function with the use of recyclable aluminum and bamboo. The beveled silver tips and Matte Black tones bounce off the wood's natural color.
Straight long lines of pipes and the hexagonal wood angles offer a traditional classy look. The chimes hang from a discreet silver ring secured with black nylon string. Six beautiful tubes range in length from ten to 14 inches.
The suspension platform is five inches wide, with the wind catcher and striker 2.5 inches wide. A unique G-major Pentatonic scale variation is struck. This gift resonates as one of the wood wedding anniversary gifts.
12. Wooden Recipe Box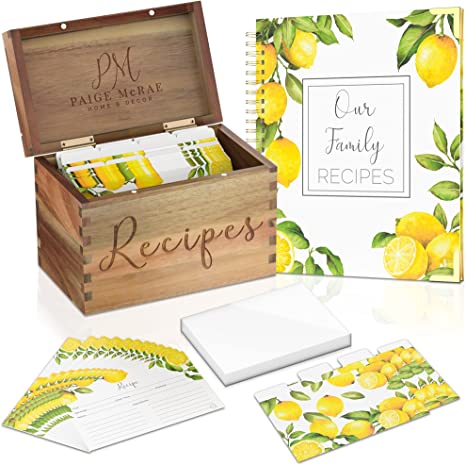 If your spouse likes to cook, this wooden recipe box is an excellent 5th-anniversary gift for creating, capturing, and storing recipes. The box holds 250 index cards. The box has eight blank dividers, 50 recipe cards, and card covers.
It is the ultimate recipe organization solution. The unique and natural grain of the acacia wood used in the recipe box means no two boxes are identical. This recipe box comes with a bonus 100-page blank cookbook.
13. Cell Phone Holder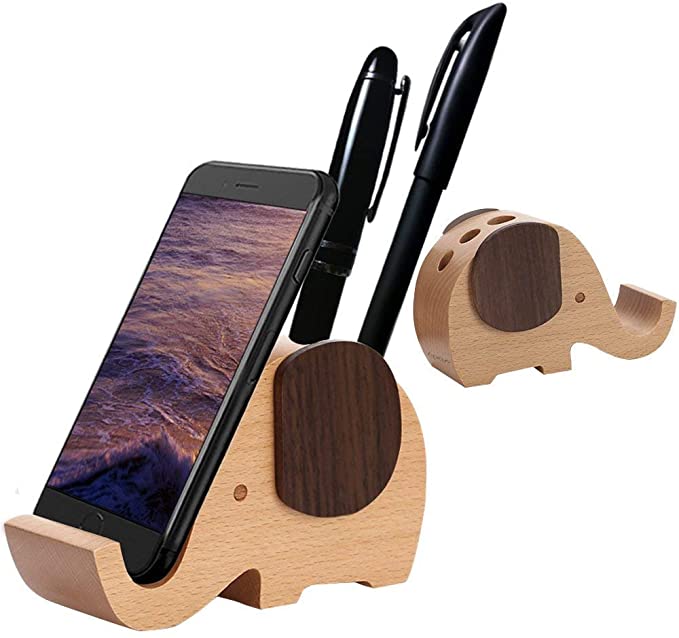 This cute cell phone stand is the ideal functional desk accessory. It holds a phone with or without writing utensils in the provided holes. The solid wood elephant design is simple and elegant and will not break easily. It is heavy enough to keep from falling over due to the phone's weight. What a unique, well-made, and stylish wooden anniversary gift!
14. Novelty Wooden Desk Sign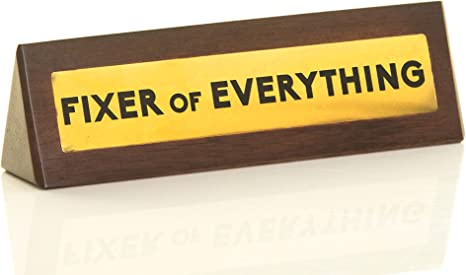 If your husband is Mr. Fix-It, this wooden desk sign is among wooden anniversary gifts for him that will put a smile to his face. The sign fits perfectly among other desk accessories. It is a fun retro office ornament. The measurements are 2.5 x 11.8 x 1 cm. It is a well-made desk accessory.
15. The Office Music Box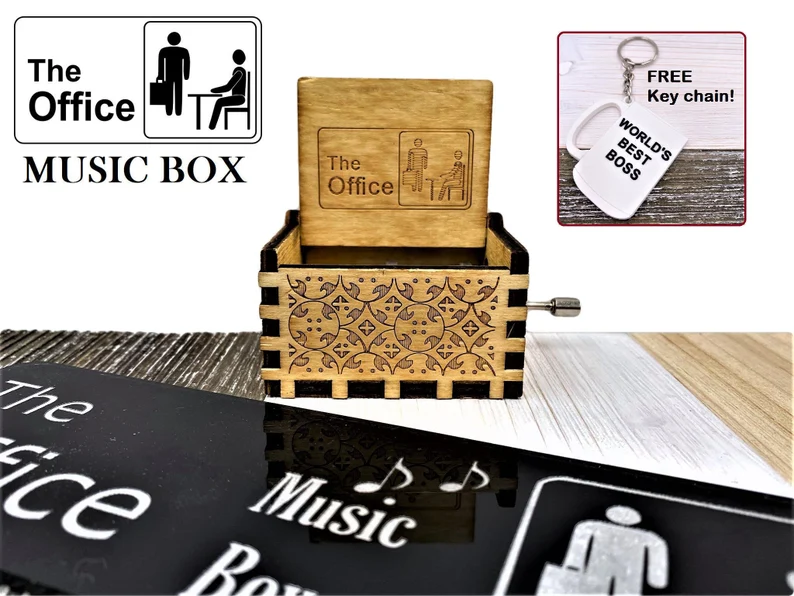 A spouse that is a fan of The Office will recognize the TV show's theme played on this hand-cranked music box. You do not need batteries to operate it. The box can have up to 150 characters engraved on the bottom. The order includes a complimentary 'World's Greatest Boss' keychain.
16. Office Desk Decor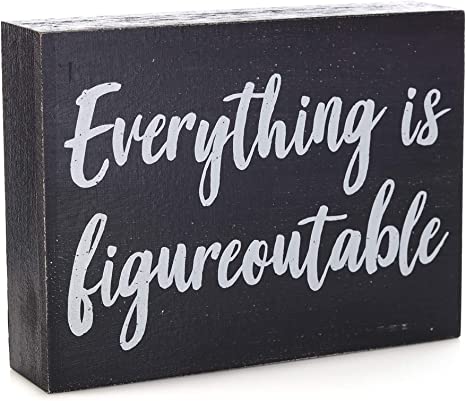 Because it is made of wood, the 'Everything Is Figureoutable' piece of office decor belongs on the list of wood gifts for anniversary. The quote comes from a book having the same title that Marie Forleo wrote.
It is an excellent desk or shelf accent that is a confidence builder and inspirational piece. The wooden office decor has dimensions of 8 x 6 x 2 inches. The sign keeps thoughts encouraging and positive in the workspace or workplace. It is excellent as home office decor, desk gift for men, or farmhouse desk decor for ladies.
17. 3-Piece Succulent Plant Pots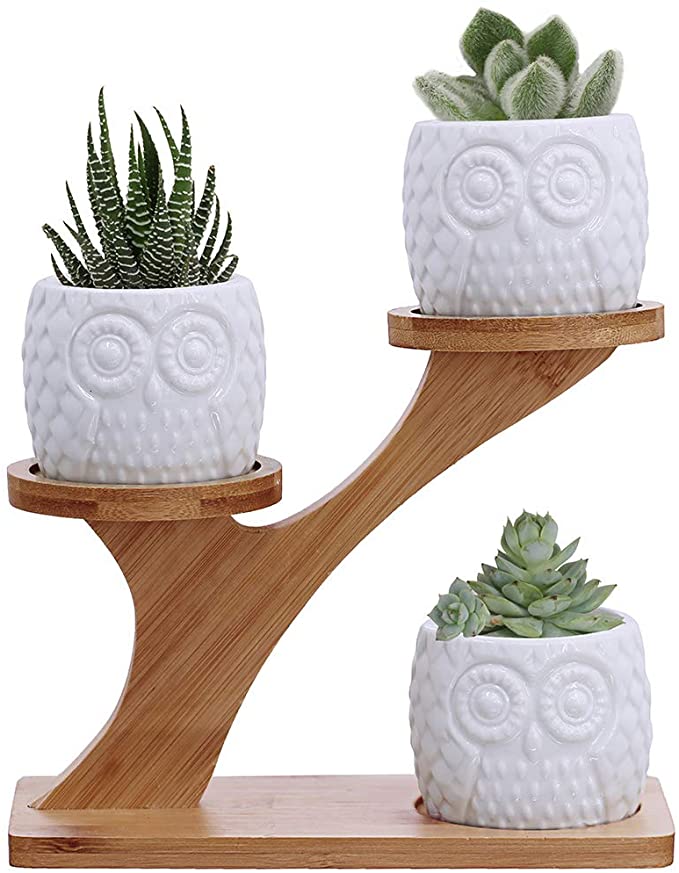 The natural wood color stand comes with white ceramic pots. It is perfect for potted plants but can hold other decorative items around the house, such as potpourri and seashells, or as a candle holder.
The baked pots were tempered in high temperatures, giving them superior wear resistance, strength, and hardness. A small drainage hole and bamboo tray on the bottom of the pots prevent soil and water from flowing out.
These pots are suitable for a counter, cabinet, hosting room, living room, dining table, bookshelf, desk, or decorative gardening. They are an excellent choice among the wood anniversary ideas.
18. Ceramic Mug with Wooden Lid and Handle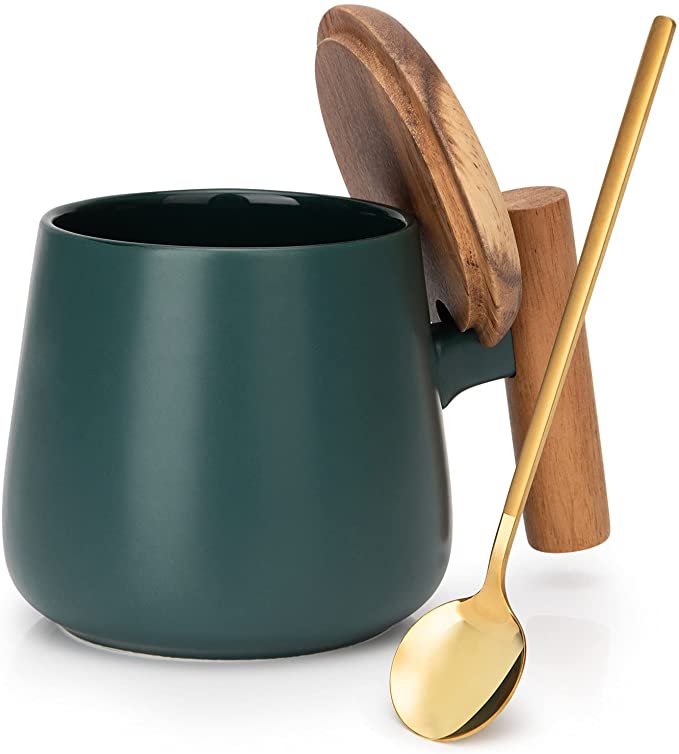 The mug has a 14-ounce capacity, which is more than most mugs, and will meet your spouse's needs at home or the office. Ceramic solid construction with high-quality, cadmium-free, lead-free ceramic is suitable for hot and cold drinks.
The wood handle keeps the mug from rotating and prevents burning the hands. Enjoy milk, hot cocoa, coffee, or tea comfortably. With the wooden lid, the mug is simple and fashionable. It is available in five colors and makes an excellent wood anniversary gift for him or her. The mug comes with a coffee spoon.
19. Brain Teaser Puzzles
This is a set of wood and metal brain teasers. All the blocks and coils are smooth for endless play without causing harm. Durable beech wood and heavy-duty stainless steel are used in making the puzzles.
They are an excellent wooden anniversary gift for someone who likes logic and creative challenge. The set includes:
Three wooden puzzles.

Six coil wire puzzles.

A storage bag to keeps them from getting misplaced and makes them portable.
The levels of difficulty range from easy to hard.
20. Stylish Bamboo Stand Mixology Kit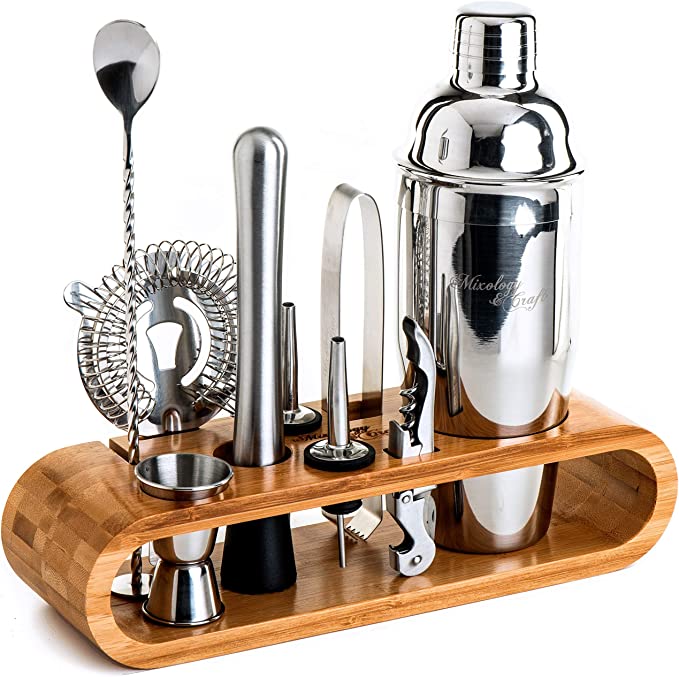 Give your spouse the power to make impressive cocktails for guests with the ten-piece set of top-shelf tools. It is suitable for a professional cocktail guru or amateur bartender. The bamboo stand keeps barware accessible and organized.
There are no cluttered kitchen cabinets or drawers. A bamboo storage rack will win the attention of guests. An online cocktail catalog is included. The tools are durable and solid, made of a stainless steel alloy, and safe to put in the dishwasher. There are no worries about wear-and-tear.
21. Legend of Zelda Beer Stein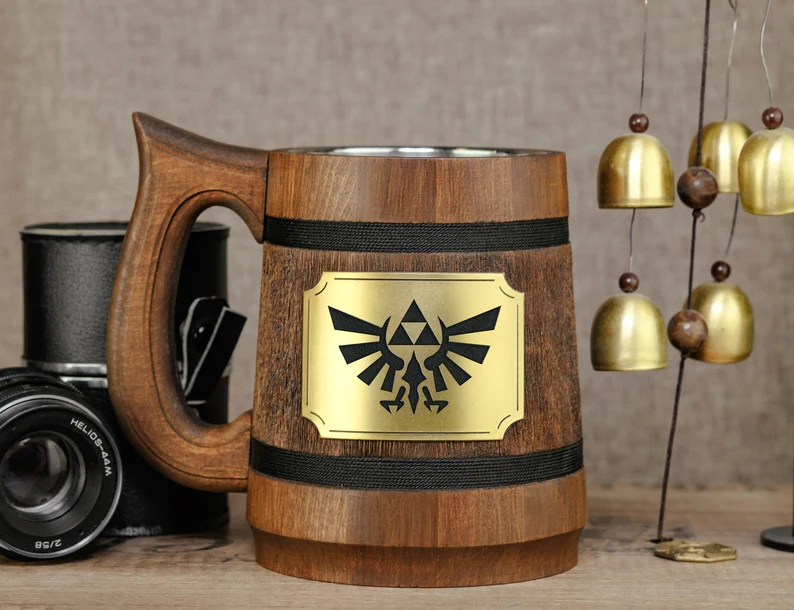 An antique effect is engraved on the brass plaque of this Legend of Zelda beer mug. The mug is handcrafted with love from natural wood. It has a flask of stainless steel inside of it. You can use it as a mug for beer or other hot and cold beverages or as a souvenir.
The mug holds 18 ounces of liquid. It is 5.9 inches with a top diameter of 4.1 inches and a bottom diameter of 4.9 inches. The mug weighs 1.1 pounds. For the spouse who is a gamer, this is among the excellent wood gifts for anniversary.
22. Damascus Steel Knife Set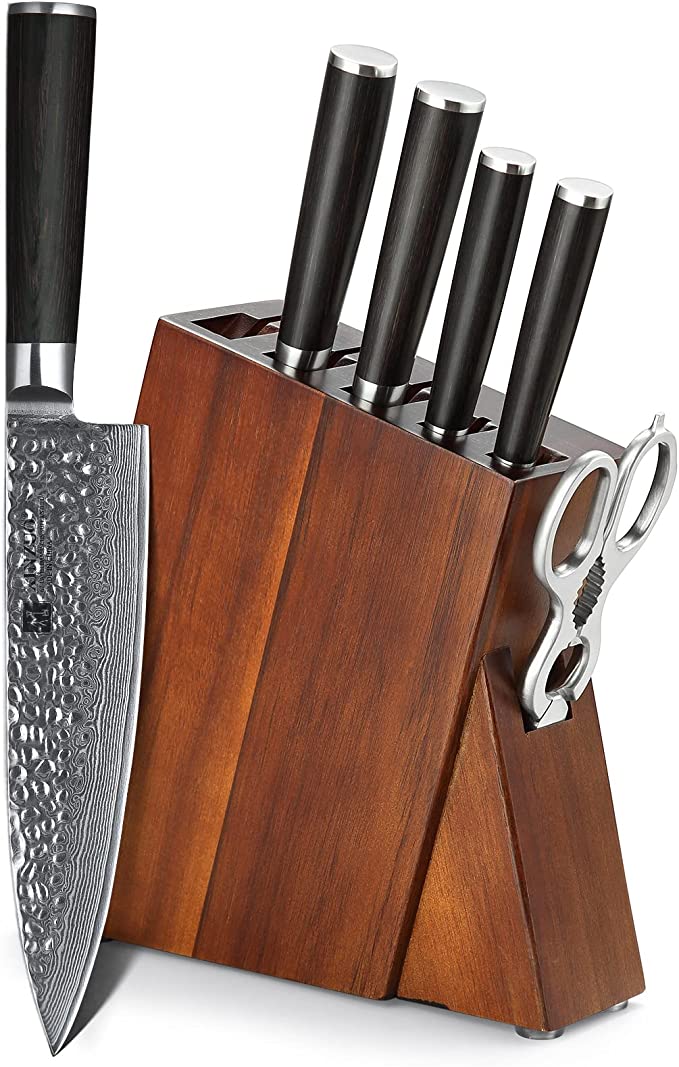 You find wood in the acacia holder, and the Pakkawood handles of the Damascus steel knife set. There are five knives and a pair of scissors in the collection. The steel is vacuum heat-treated for hardness.
It is corrosion-resistant, prevents rust, and is strong. An ergonomic handle design creates a comfortable grip and provides agility to cut foods easily. Pakkawood is not easy to crack and deform.
Strict technology and superb materials make the blades strong and sharp. They have a -degree cutting angle. You can cut vegetables and meat into thin slices easily. The set arrives in a gift box.
23. Foodie Dice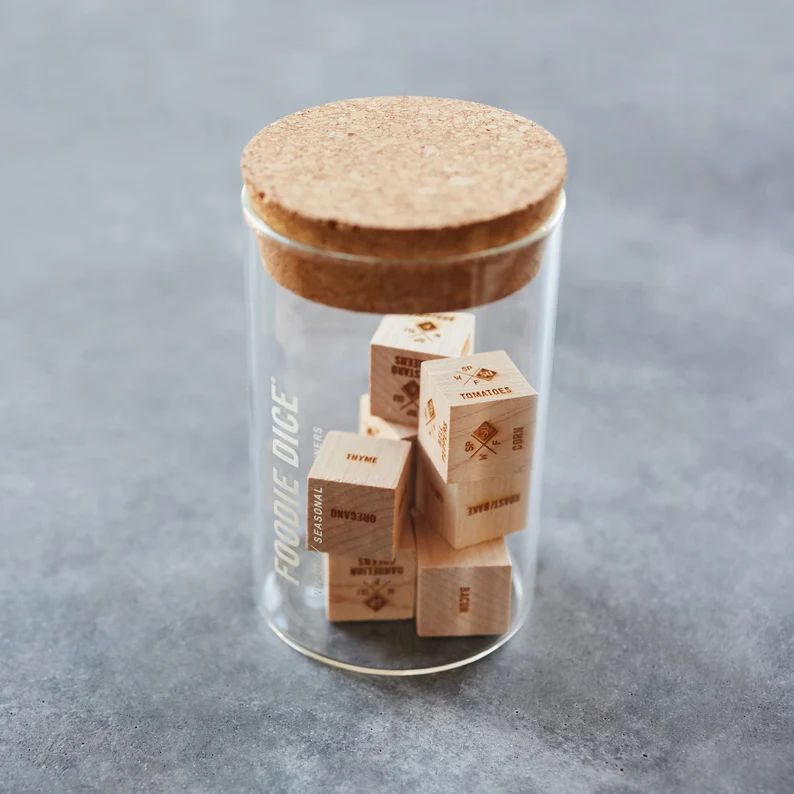 If coming up with cooking ideas is a challenge, these wooden dice are a fun way to 'shake up' the cooking routine. The dice inspire seasonal, simple meals. Five primary dice include protein, grain or carb, herb, bonus ingredient, and cooking method.
Four seasonal veggie dice are also included. The five primary and one seasonal vegetable dice are put in the tumbler, shaken, and rolled out. There are more than 186,000 meal combinations. The combinations are vegetarian-friendly and naturally gluten-free. These birch wood dice make an excellent fifth wooden anniversary gift.
About this Selection
Those celebrating their 5th wedding anniversary have been married for half a decade. That is worth celebrating. The 5th-anniversary gift is traditionally something made of wood. It is symbolic of strength and long-lasting nature. The list above features excellent wood gifts for anniversary.