6
Min Reading
Among the most sought-after kitchenware products on the market are those made of olive wood. It is not the only wooden material used in kitchenware, but people have specific reasons for choosing it over other wooden products. Types of kitchenware utensils include
Bowls
Chopsticks
Cooking spoons
Honey dippers
Kitchen mortars
Ladles
Lemon squeezers
Nutcrackers
Rolling pins
Salad servers
Spatulas
The demand for these items is increasing because olive trees grow slowly. Olive wood is dense and hard. It is relatively rare because it is not commonly harvested. Olive wood grows in an irregular and twisted way which makes harvesting for lumber difficult.
A tree cut for wood usually renders smaller pieces. The raw wood is also more challenging to treat and dry than other woods. The rarity of olive wood commands a higher price. Olive wood utensils are beautiful and strong, stain-resistant, relatively odorless, fine-grained, and durable. They remain in one piece, unchanging and smooth.
Five Ways to Care for Olive Wood
No matter how durable they may be, they require a bit of maintenance to prevent some unwanted changes.
Wash and Dry Them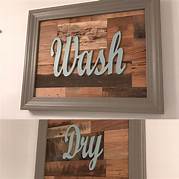 Handwashing is better than putting them in a dishwasher. The heat of a dishwasher can cause cracking and become over-dried. Wash the items in warm water with a mild detergent or liquid soap and a soft sponge. You can use a nylon scrubbing pad for more difficult food particles.
Rinse the utensils with warm water. Letting them soak may cause peeling and swelling. Prolonged water exposure raises the grain. After being washed, dry them immediately. Some people hang them to dry. In that case, it is still best to wipe away moisture with a towel.
Oiling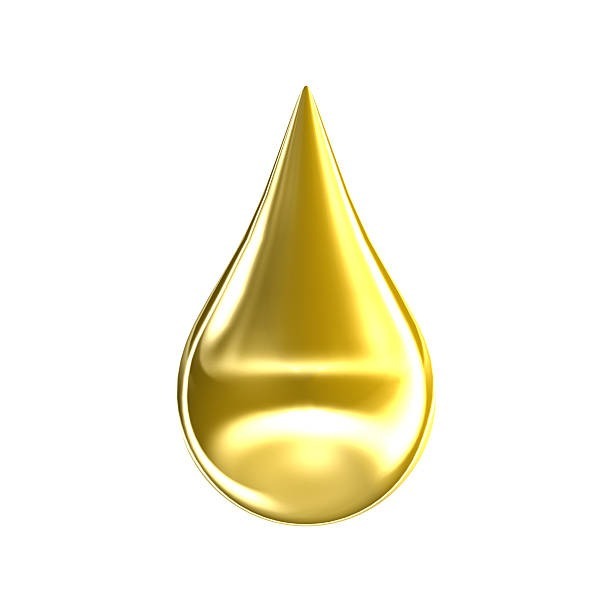 How often olive wood utensils need to be oiled depends on how often they are used. If you use them frequently, oil them once per week. Oiling after every other use or once per month is satisfactory for items seldom used to retain the smooth shine.
Apply food-grade mineral oil. It absorbs quickly and doesn't leave the wood greasy. Vegetable oil or olive oil can go rancid. Drip a small amount on a soft cloth and rub from top to bottom. Don't use the utensils until they have dried completely.
Allow the utensils to sit for at least an hour or two. It is best to allow them to dry overnight after applying a second coat. Clean off excess oil and store it in a dry, cool place. Frequently oiling the utensils keeps them shiny and long-lasting.
Using oil keeps olive wood from splitting and drying. If cracks are forming or the wood has dried out, submerge it in olive oil for one or two hours. Remove the excess oil with a lint-free cloth or soft paper towel. Olive wood darkens slightly every time it is rubbed with oil.
Sanitizing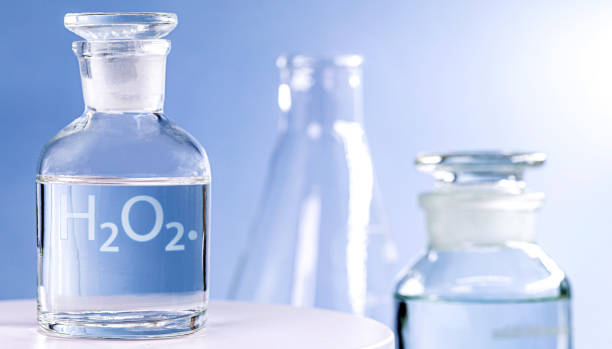 A sure way to reduce spreading bacteria is to sanitize the olive wood kitchenware. Wash the utensils as directed above and immerse them in a solution of hydrogen peroxide and water for a little over ten minutes. Rinse them and allow them to dry.
Neutralizing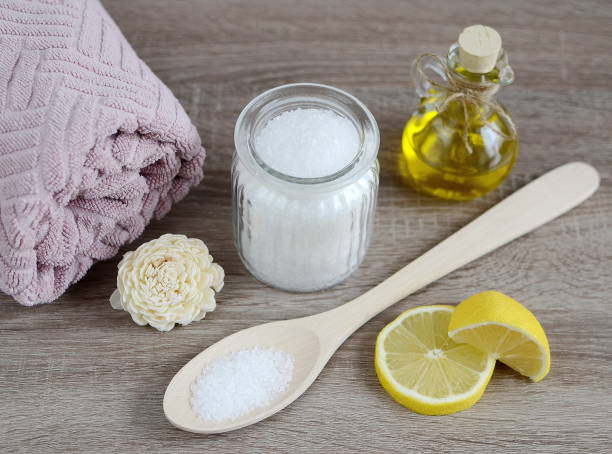 Olive wood is relatively odor resistant. There is no need to worry about retaining the smell or most foods. The pungent aroma of certain spices, like garlic or onion, may soak into olive wood kitchenware. It is best to neutralize utensils that absorb a smell. Rub the exterior of the items with a baking soda and water or lemon juice and salt paste. It helps reduce the odor and returns the utensils to the original smell.
Removing Stains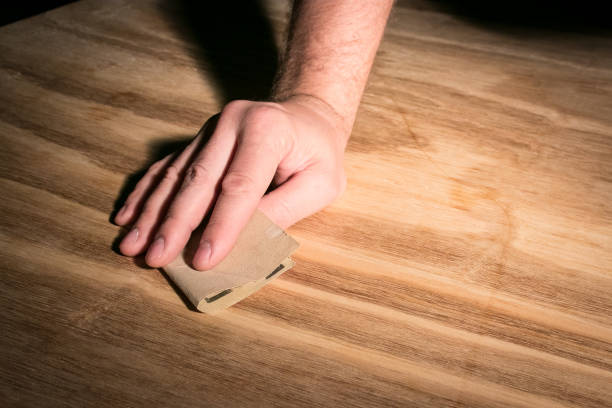 Stain-resistant doesn't mean it will never stain. Use fine sandpaper to rub the utensil to remove a stain quickly.
Olive wood utensils are meant to be correctly cared for and well-maintained so that they will last longer. Forest Decor has a fantastic collection of olive wood cutting boards and kitchen utensils.  No two items made for beautiful, long-lasting olive wood are alike.
Take care of the wood, and the items will last for generations. Forest Décor also deals in wholesale olive wood products that include bowls, olive wood cutting boards wholesale, and other kitchen accessories and utensils.
Olive Wood Cutting Boards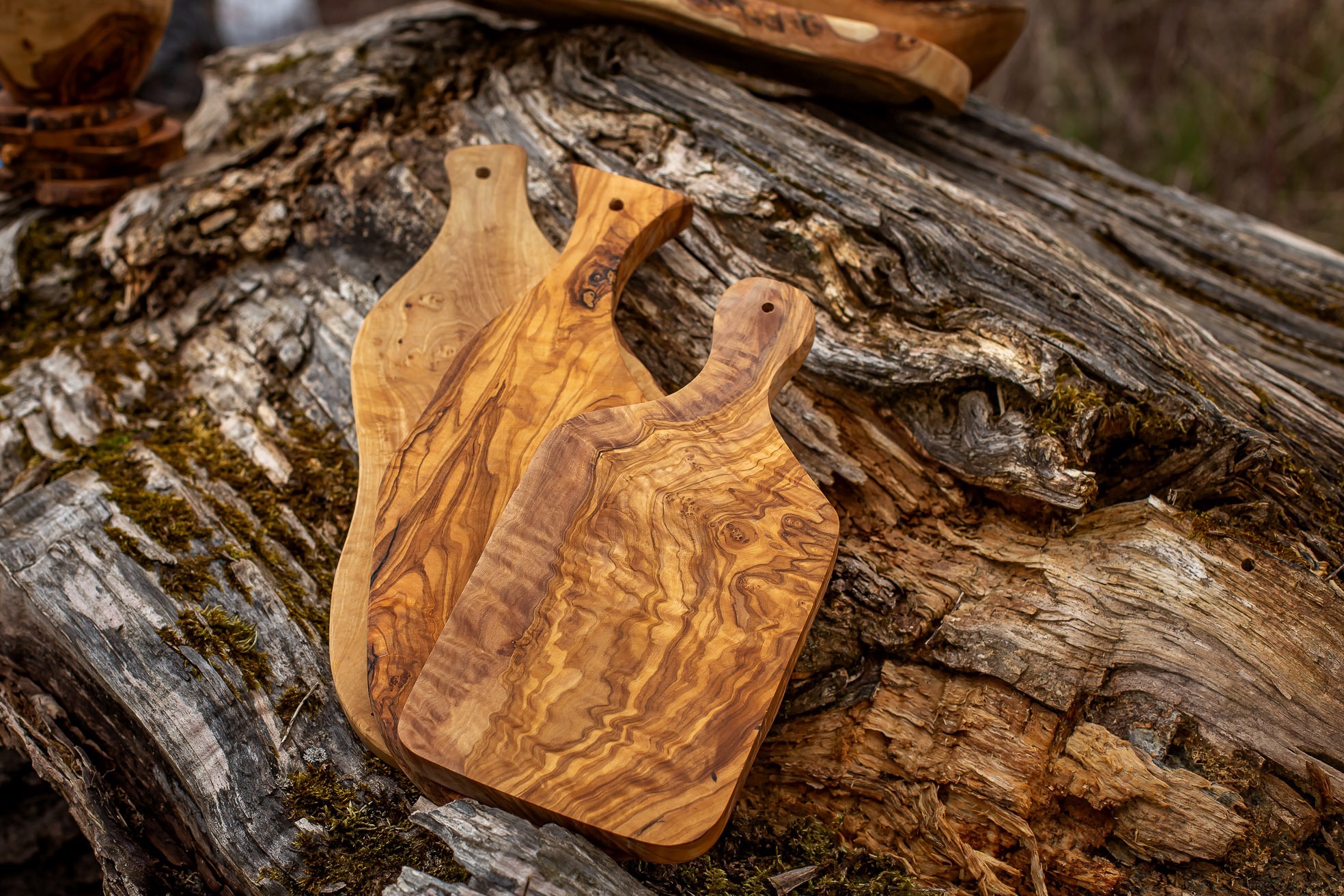 The all-natural olive wood cutting boards are handcrafted and provide ample space for chopping, dicing, slicing, and cutting cheese, vegetables, meats, and more. They can be used for traditional meal preparation, as steak boards having a juice groove, or as a decorative serving board used in the kitchen or dining room.
The cutting boards make wonderful rustic home or farmhouse kitchen décor. Because they are made by hand, they each have a size, feel, finish, and look of their own. Handcrafted cutting boards have a charming, original style exclusive to the kitchen in which they reside.
An olive wood cutting board is ideal as a housewarming gift, barbecue, birthday, cooking, kitchen, or food gift. Featured here is a paddle-style olive wood cutting board. There are other olive wood cutting boards available in various sizes that make excellent charcuterie boards. Each is unique in size, texture, pattern, and color.
Olive Wood Bowls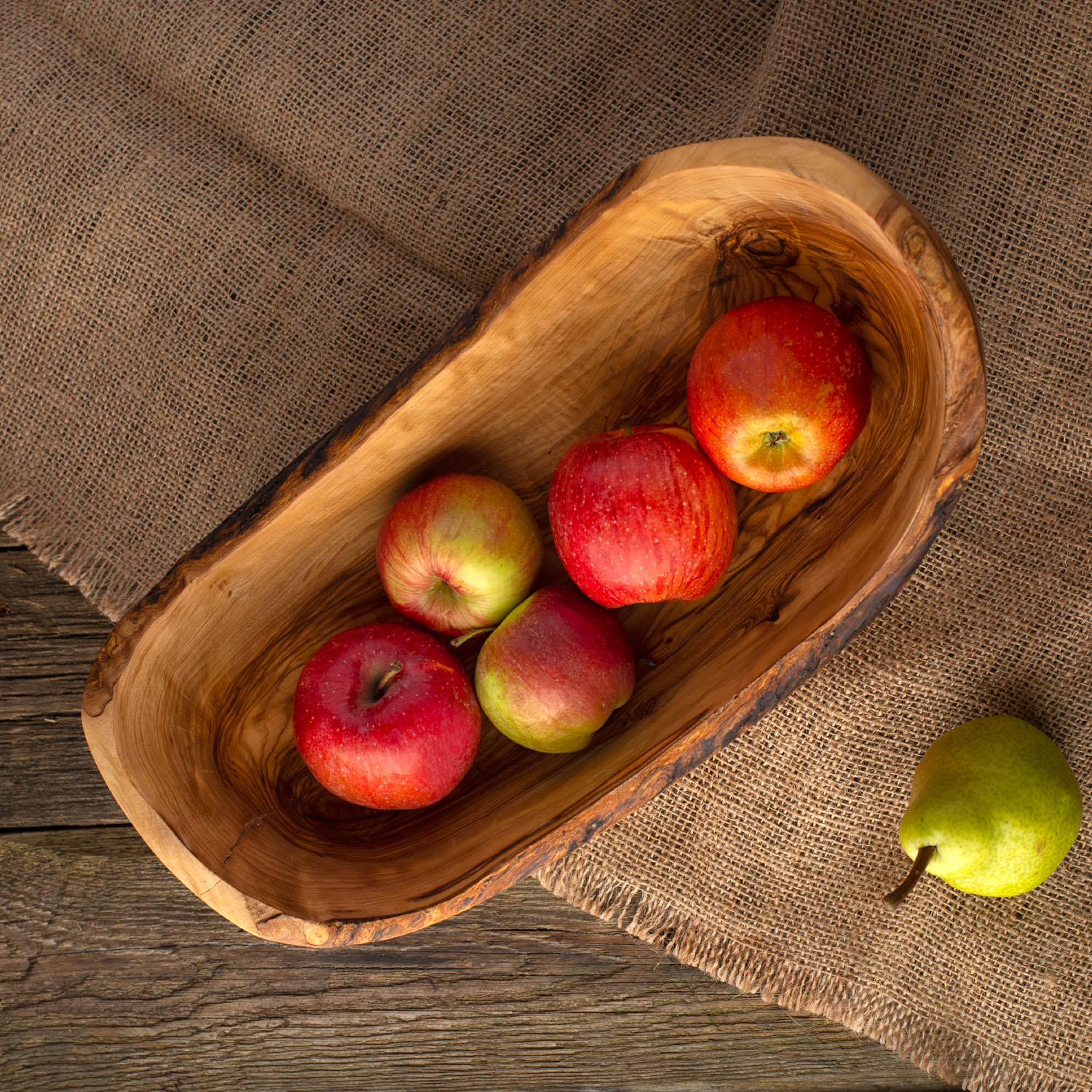 A bowl made of olive wood is a multipurpose decorative item. It can be used on a mantle, in a living room, dining room, or kitchen. Large serving bowls are used for storing bread, snacks, fruit, or a blend of potpourri.
All enhance the everyday lifestyle. Each serving bowl is handcrafted and designed using olive wood. That makes them strong, resilient, and vibrantly colored. They set the tone of a space. Olive wood bowls are both stunning and functional.
They feature farmhouse-style unfinished and smooth finished edges. The olive wood bowl featured here has high sides that make it universal for serving or displaying food. Olive wood bowls help display things beautifully and keep them neatly organized.
Olive Wood Kitchen Accessories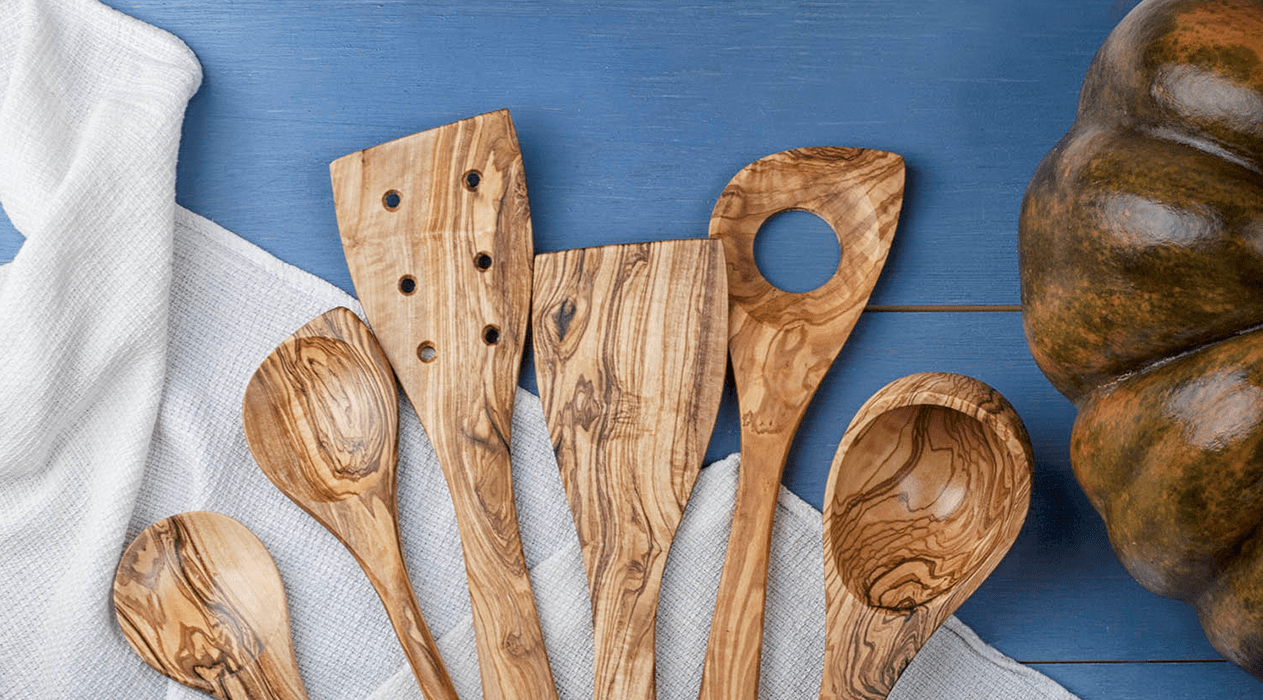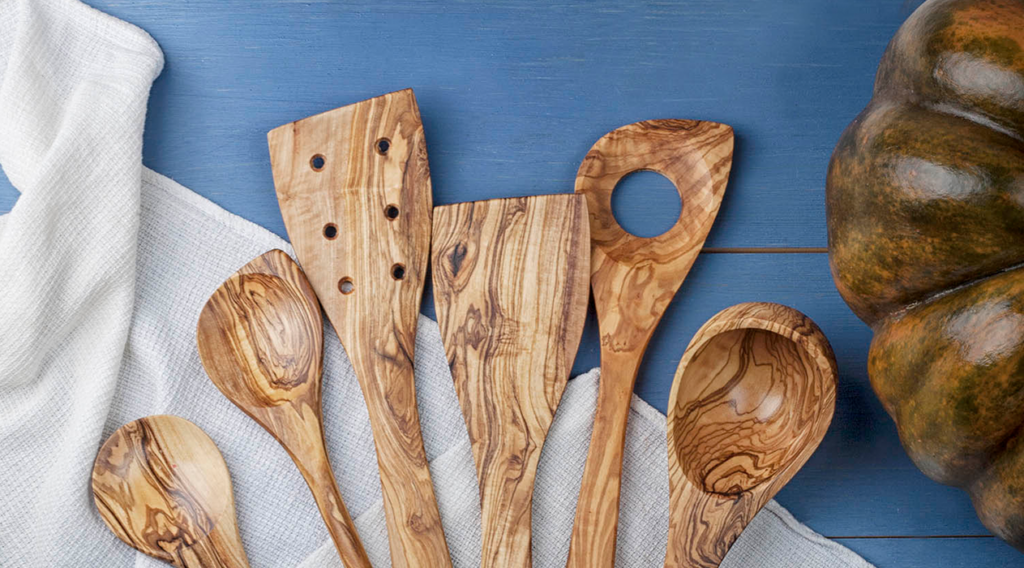 Pictured here are some of the most interesting kitchen accessories found at Forest Décor. They are an olive wood mortar and pestle set, a salt spoon, and a set of salt and pepper shakers. The mortar and pestle set and olive wood salt spoon are available in large and small sizes.
A mortar and pestle set is the ideal way to grind fresh herbs and spices. The olive wood salt spoon is a helpful bath salts scoop. Those salt and pepper shakers are a classic farmhouse style that can be used by a recipe book, near the stove, or kept on the table for convenience and style.
Recap
Olive wood is not only beautiful but a sustainable resource. Olive trees live for several hundred years. When they stop producing olives, they are classified as ancient. The ancient olive tree is symbolic of joy and abundance.
It has dramatic dark and light dense grain that can last a lifetime. Olive wood is a popular choice for cutting boards, bowls, and other kitchen accessories. Their odor and stain resistance are essential characteristics of hard-working kitchen tools.
While olive wood products require a certain amount of maintenance, doing so is relatively simple. Olive wood products need to be protected from extreme temperature variations, humidity, cold, and heat. They should be washed, dried, oiled, sanitized, and neutralized using the above care instructions.