3
Min Reading
Mothers are some of the most hardworking and compassionate people. They offer constant support, always willing to help you through different challenges in life. Mother's Day provides the perfect opportunity to show your appreciation and pamper mothers. At Forest Decor, we have a wide range of wooden products that can be the ideal gift for your mother on this special day. If you're looking for exciting gift ideas for mothers, here are some options to consider:
Wooden Tealight Candle Holder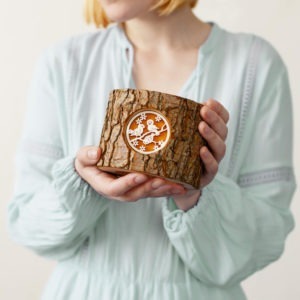 Many women like to light scented candles to create a comforting environment in their homes. Tea lights add a gentle luminescence to a room and can help create a romantic atmosphere. It is the perfect gift for mothers who want to relax after a long day. Wooden candle holders are a much better alternative to metal, glass, or plastic holders because they have an organic look. They are also eco-friendly and have a timeless design. A single candle holder can last for several years.
Wooden Jewelry Box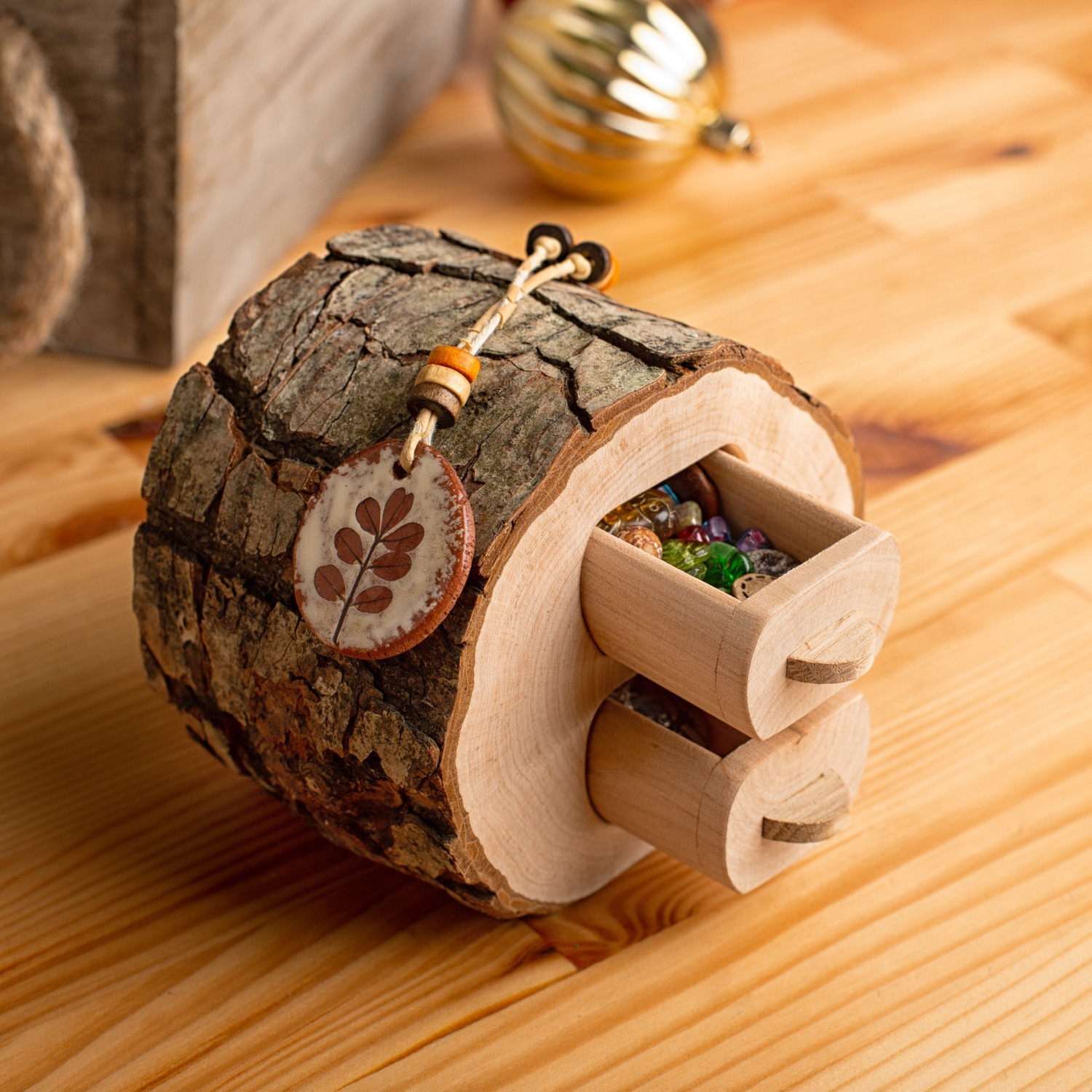 If your mother has a jewelry collection, she would love a beautiful storage box for it. While there are many plastic or metal boxes available in the market, they can't compete with the quality or resilience of wooden boxes. You can give your mother a polished, luxurious looking box or something more rustic. Many people prefer minimalistic designs and organic wood textures over polished surfaces. These boxes are also biodegradable and more durable. There are no chemical polishes that can harm the environment.
Angel Figurines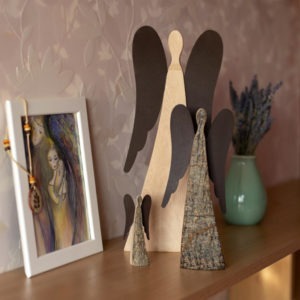 Religious iconography like crosses and angels can help people feel safe and protected. If your mother is spiritually inclined, she would appreciate a beautiful angel figurine. A rustic wood figurine has a natural appearance that no other material can replicate. Mothers with minimalistic design preferences will like a simple but elegant wooden angel more than some elaborate sculpture. A beautiful angel figurine gift is also a symbolic representation of a mother's role in a child's life. It will show how much you really appreciate her.
Bottle Openers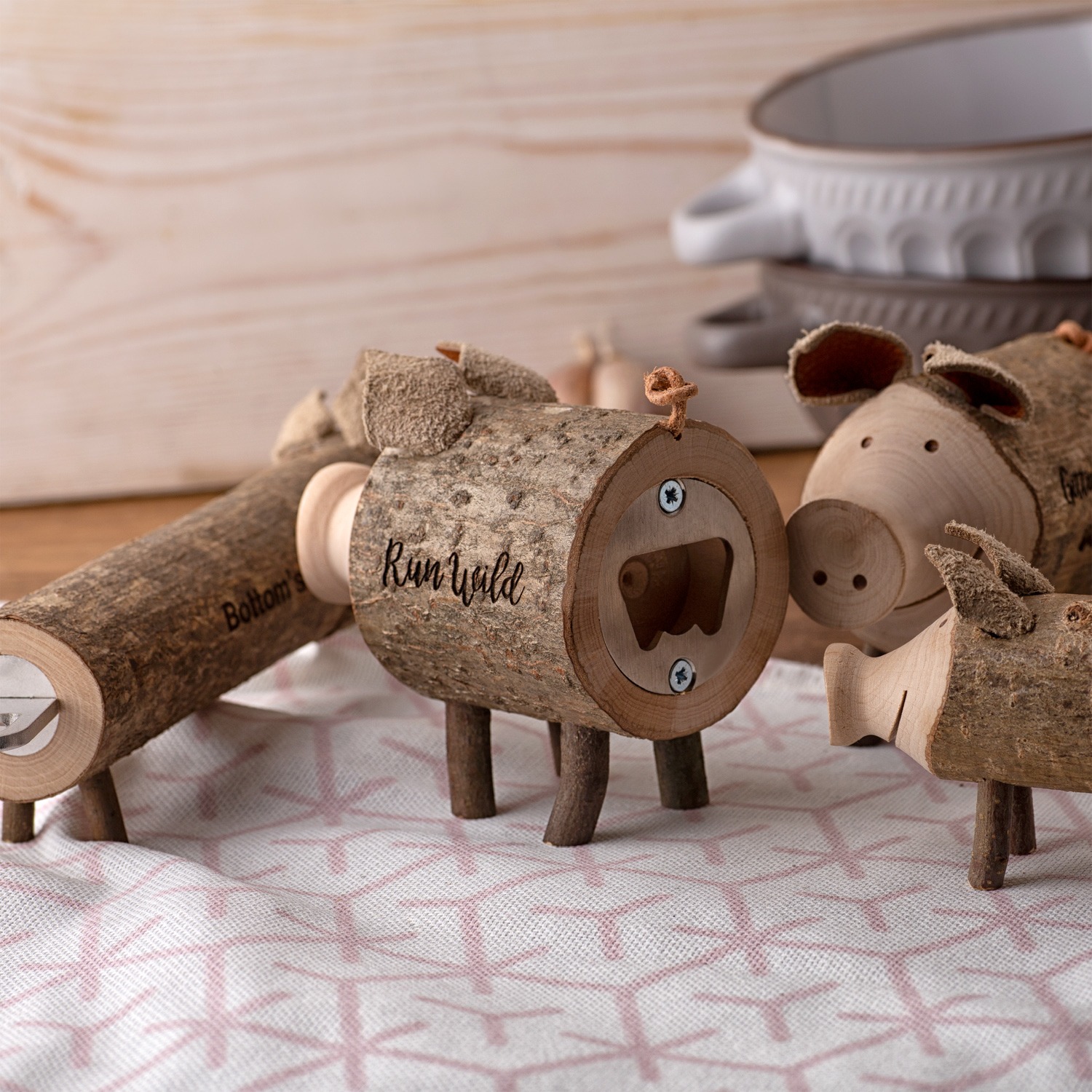 Some children like to give gifts that will make their mothers laugh. Our bottle openers are made from natural wood, and we preserve most of the bark details to lend them a rustic look. The bottle openers have a cute pig design that will definitely make your mother smile every time she sees it. These openers can be a fun part of any kitchen, regardless of how sophisticated or rustic it is.
Nativity Scenes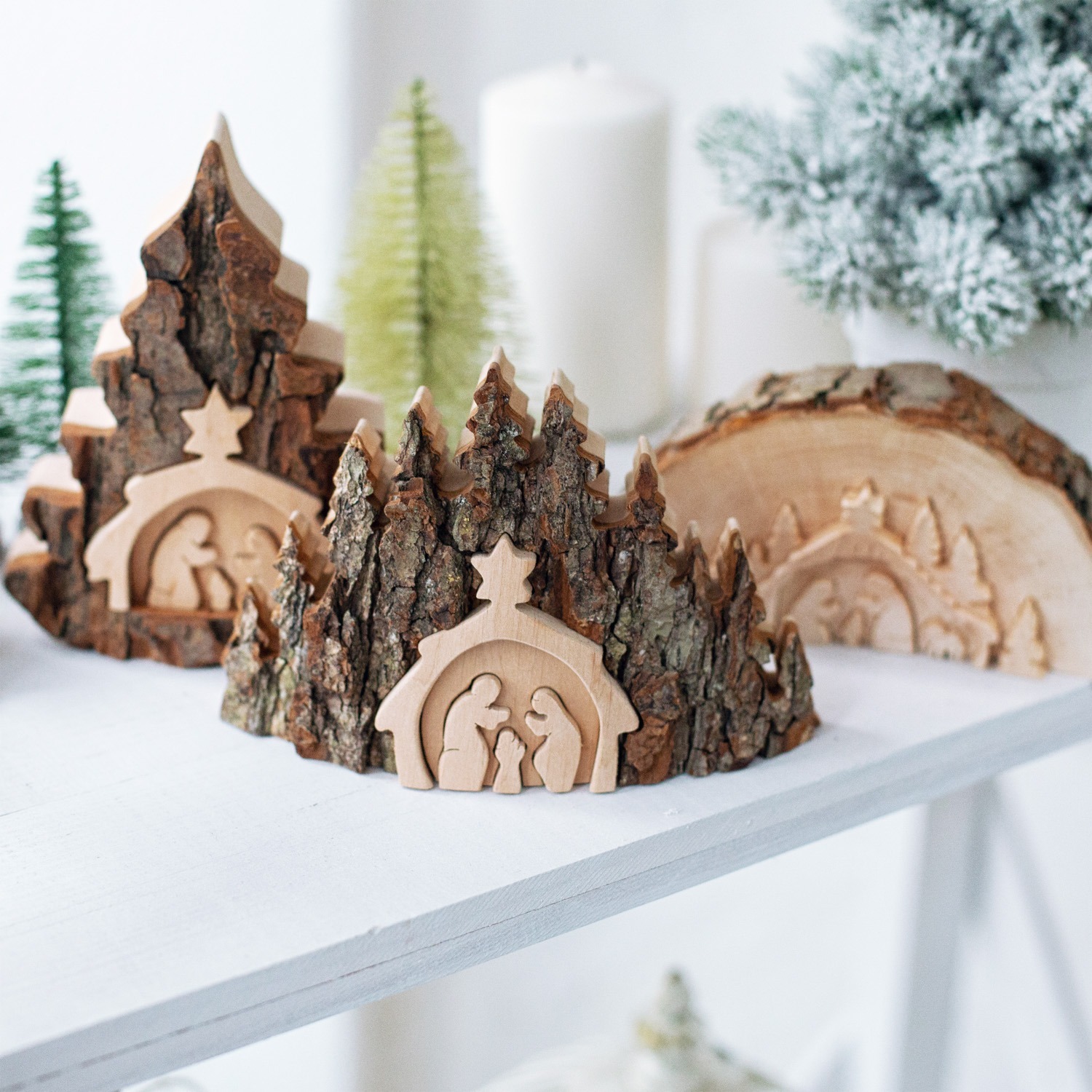 Nativity scenes are always one of the great gifts for mothers, especially for those who love Christmas or the story of Jesus. These scenes can be placed on your Christmas dinner table or a fireplace mantle. Many nativity sculptures and pictures don't feel authentic because they are made from modern materials like plastic or glass. Wooden sculptures with their raw bark and markings have a more organic feel.
If you're looking for interesting and special gifts for your mother, browse through our Forest Decor store. We have beautiful handcrafted pieces made by German artisans.