4
Min Reading
Are you looking for a personalized and unique gift for the food lover in your life? Look no further than our handwritten recipe cutting boards! These cutting boards are the perfect way to preserve family recipes and make a one-of-a-kind gift. Here's what you need to know:
What are Recipe Cutting Boards?
Recipe cutting boards are specially designed cutting boards that are personalized with a handwritten recipe engraved onto them. These cutting boards serve as a functional and sentimental piece for any kitchen, as they allow you to keep your family's treasured recipes close at hand while also providing a surface to prepare your meals. These boards can be customized with any recipe, making them a perfect gift for a loved one or a special addition to your own kitchen.
Engraving a recipe on a cutting board is a unique and personalized way to preserve cherished recipes and create a lasting family heirloom. The process involves taking a photograph of the recipe and using a laser engraving machine to transfer the image onto the surface of the cutting board. Here are the general steps you can follow:
Choose the cutting board you would like to have your recipe engraved on.
Take a photo of your recipe and upload it for engraving.
Laser engraving machine is used to transfer the recipe image onto the surface of the cutting board.
You will receive the engraved cutting board
It is important to note that in order to achieve the best possible outcome, it is recommended to provide a high-resolution photo of the recipe that is well-lit and clear. If the recipe is worn-off, containing stains, lines, or some parts not fully legible or faded, it will affect the sharpness and lightness of the engraving. In this case, it is recommended to purchase a recipe clean-up service that will ensure the highest quality outcome. It is also possible to send an electronic version of the recipe in a Word document, PDF, or any other format.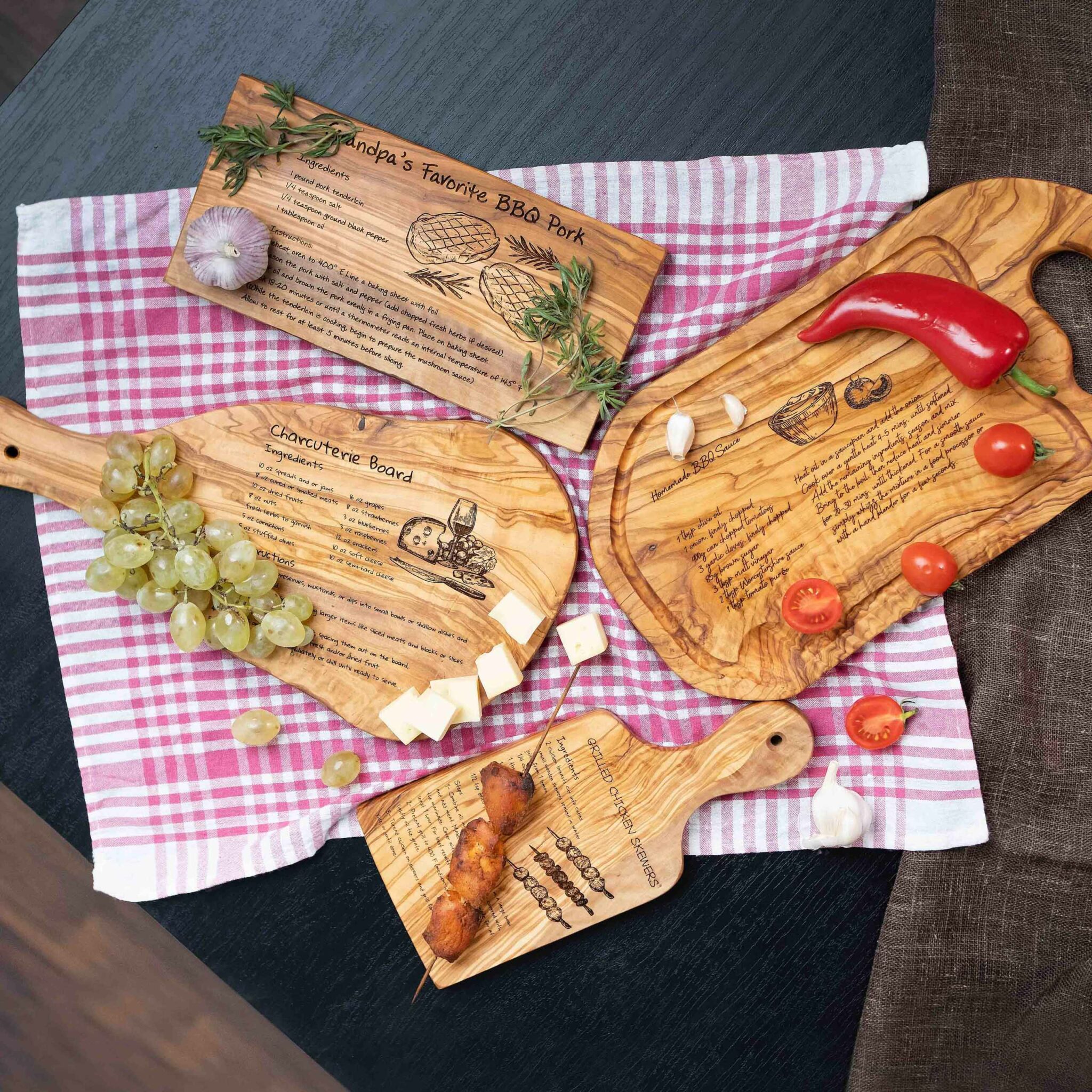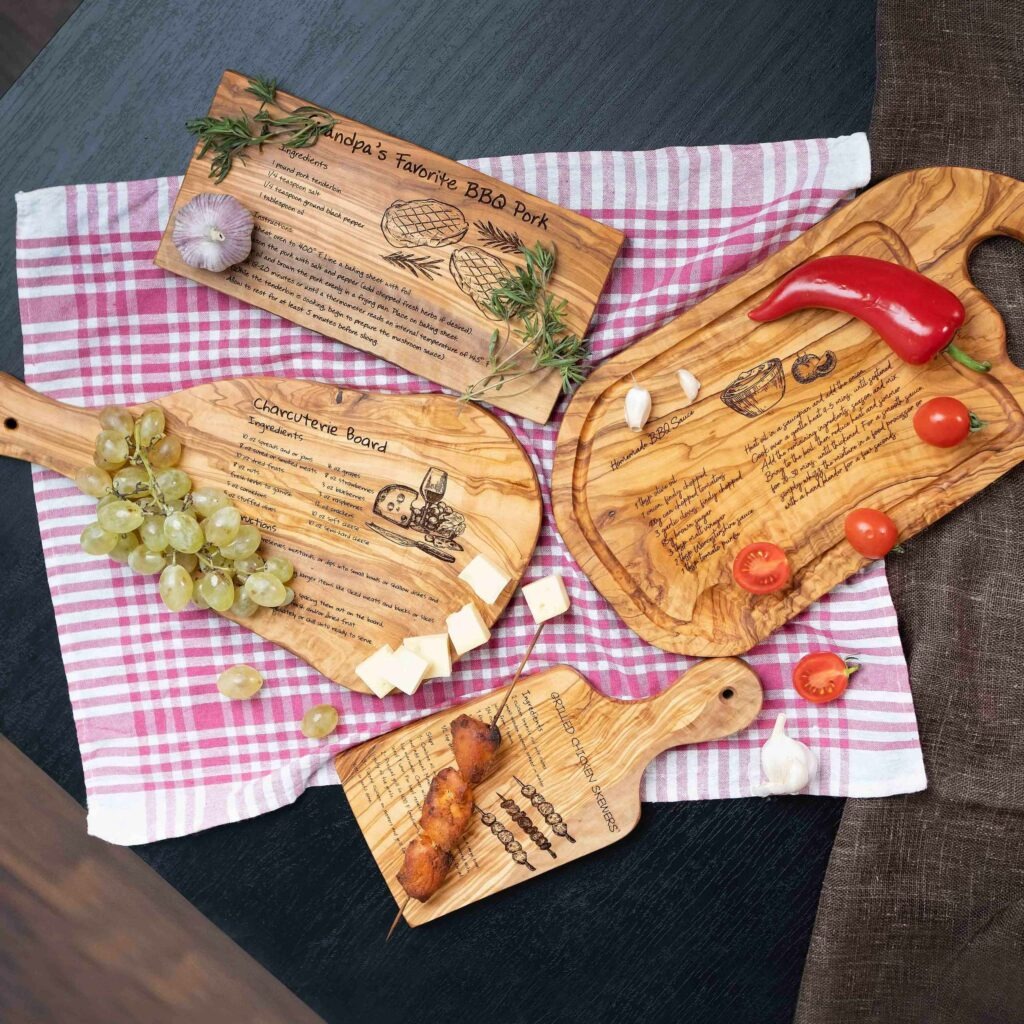 Who Is It For?
These personalized recipe cutting boards are perfect for anyone who loves to cook or bake, and they make an especially thoughtful gift for weddings, anniversaries, housewarming parties, and other special occasions.
Different Options
We offer a variety of options for our recipe cutting boards, including: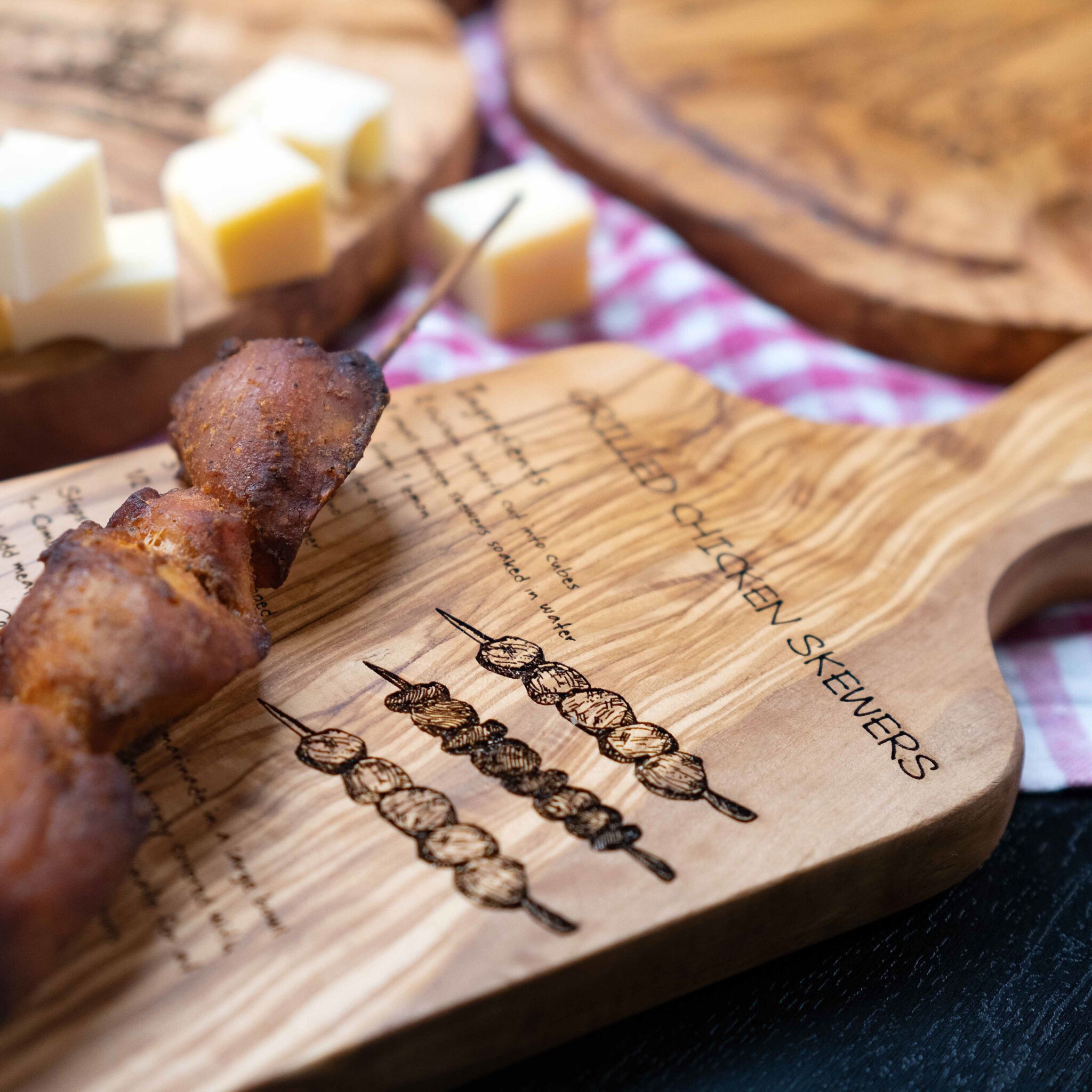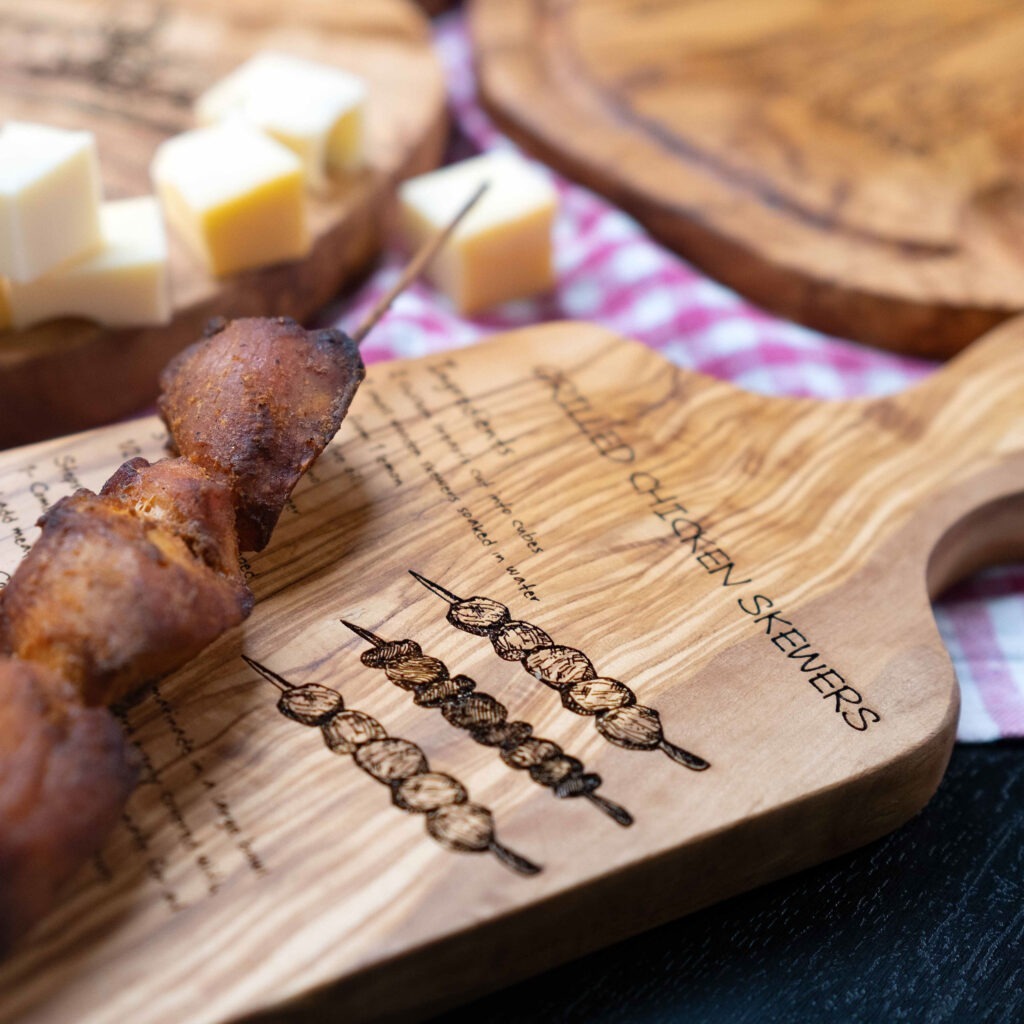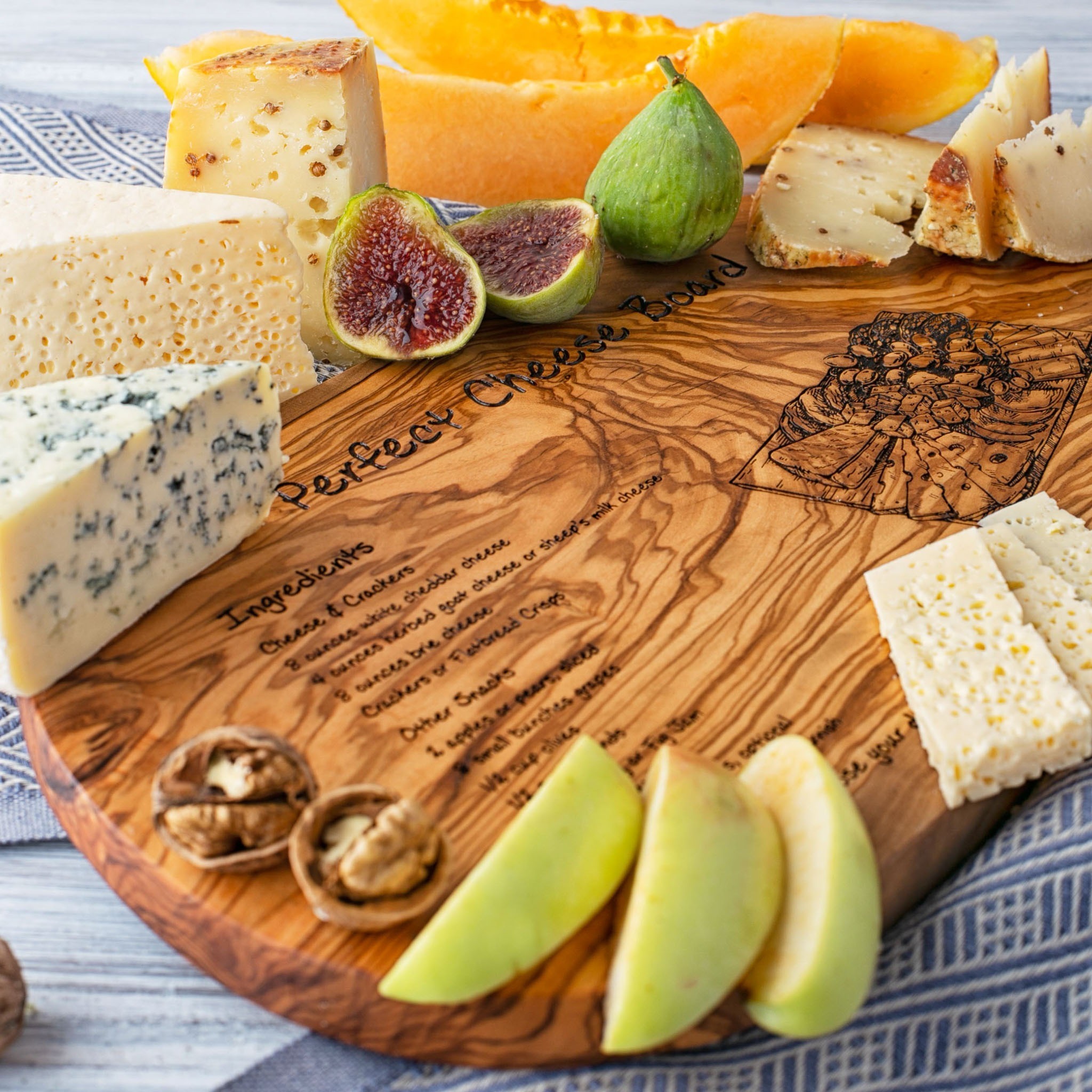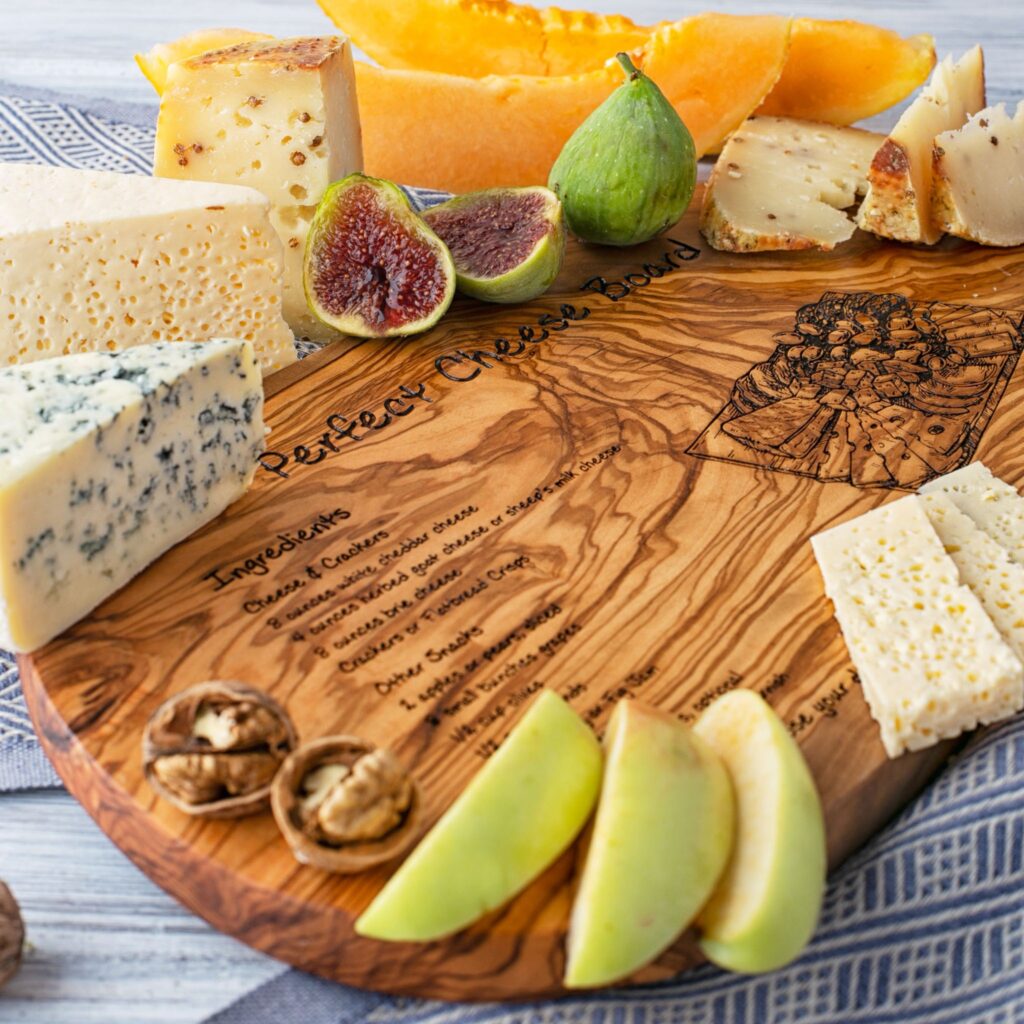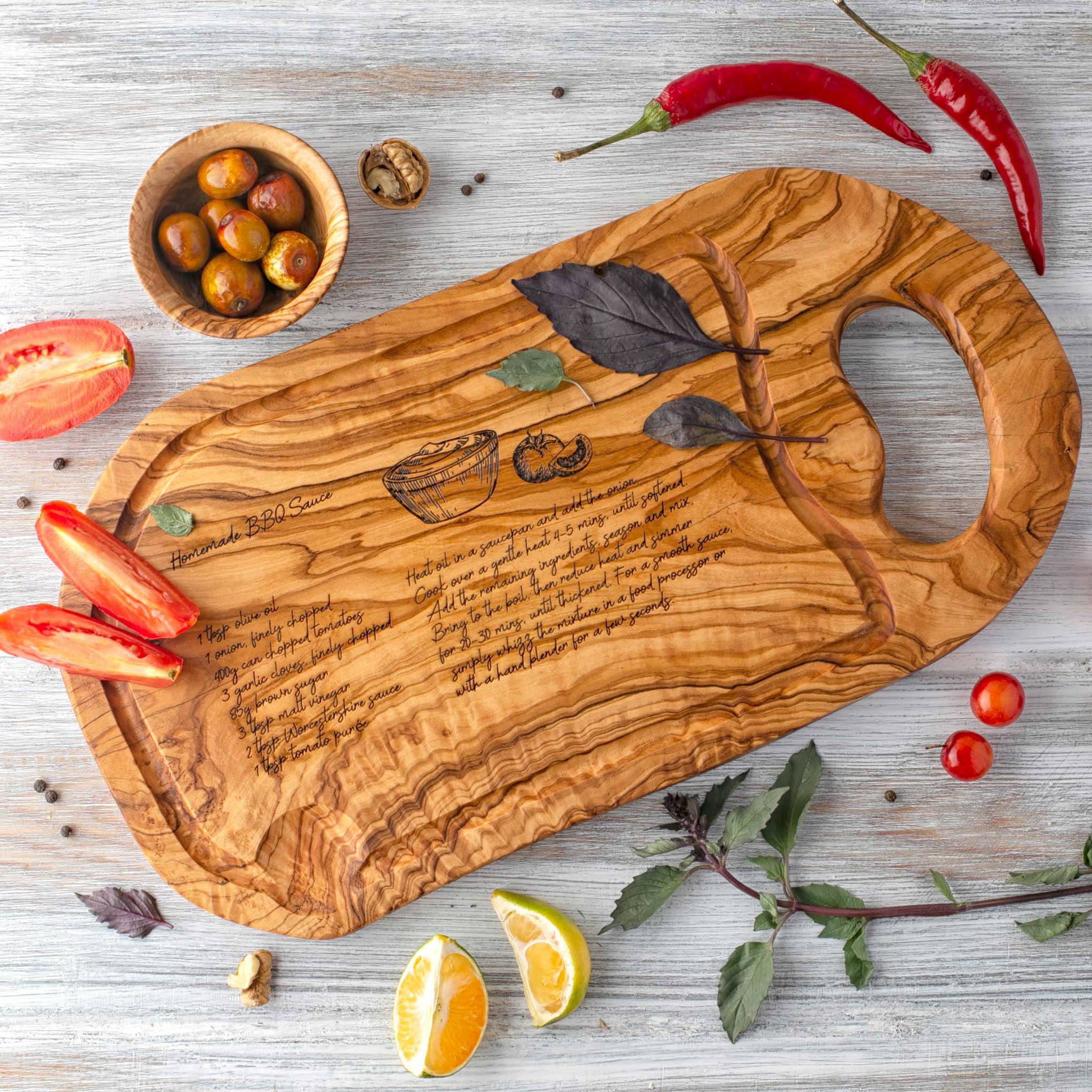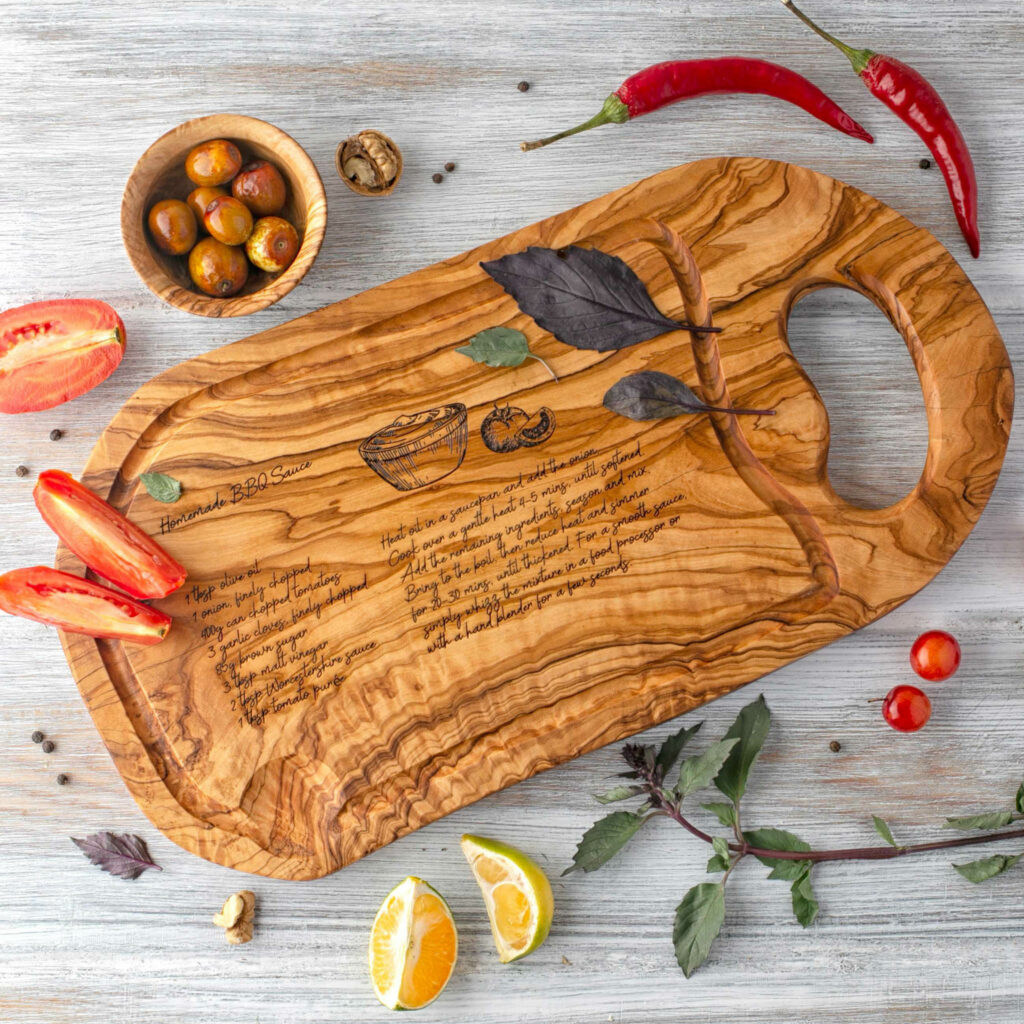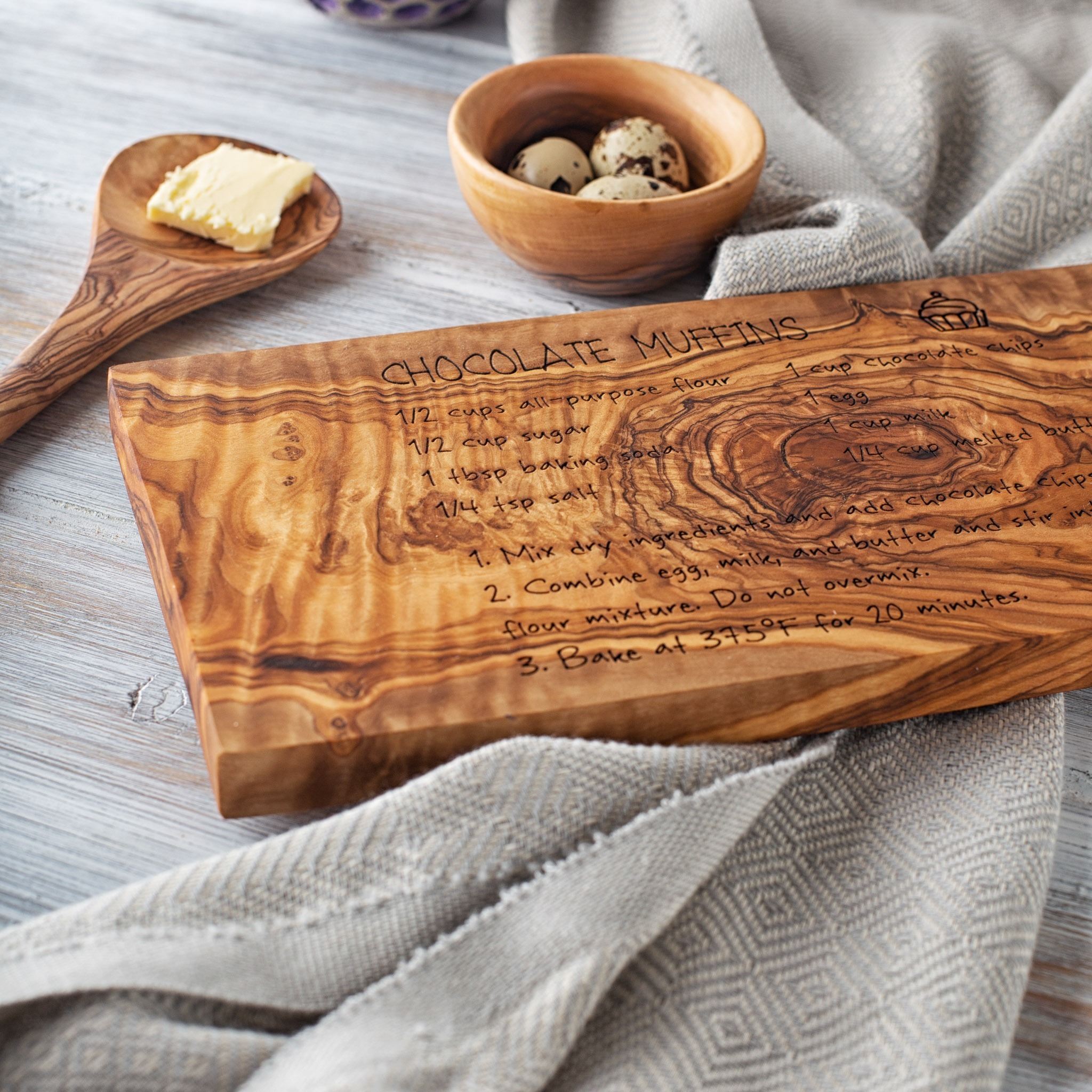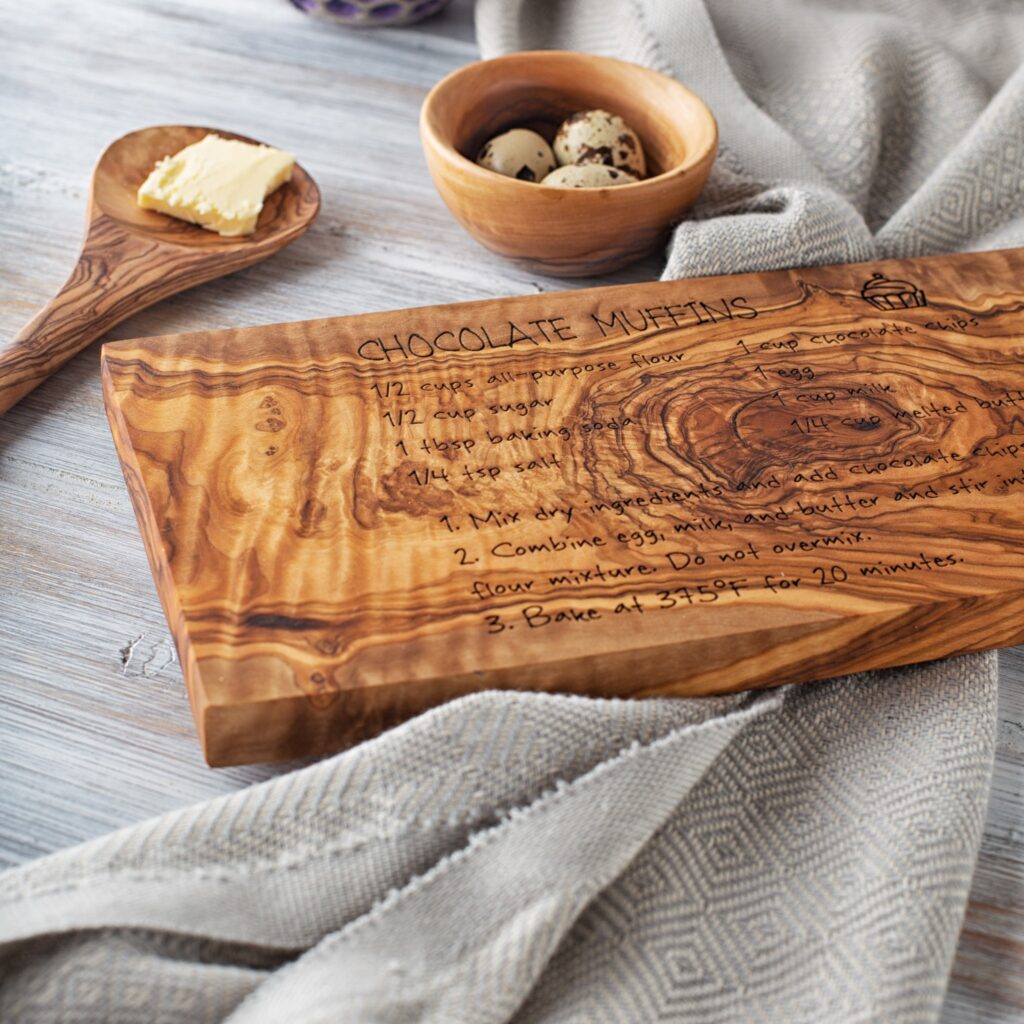 Each cutting board is made from high-quality wood and is engraved with your chosen recipe.
Custom Engraving
We offer custom engraving for your recipe cutting board, adding a personal touch to your gift. You can add a name, date, or any other message to make the cutting board even more special.
Personalized Kitchenware Gifts
Looking for more personalized gift ideas? Check out our selection of all personalized wood gifts, including custom cutting boards, engraved spoons, spatulas, and ladles.
Final Words
Our handwritten recipe cutting boards are the perfect way to preserve family recipes and create a one-of-a-kind gift. Order yours today and surprise your loved ones with a gift that they'll cherish for years to come.