3
Min Reading
Everyone likes to add some personal touches to their environment. They want to make sure their home is welcoming and fits their style preferences. At Forest Decor, we have a wide range of products that can help add some interesting touches to your home. Here are a few worthwhile wooden home décor ideas to explore:
Beautiful Angel Figurines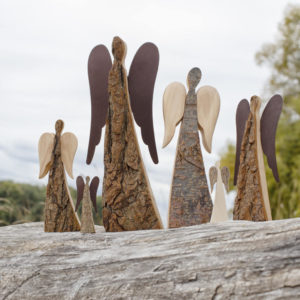 Angel figurines create a comforting and welcoming environment in any home. Our angels are made from real wood, and much of its natural beauty is preserved in the design. The rustic design is more appealing to spiritual people than polished statues made from glass, plastic, or resin. The wooden angel figurine is suitable for all kinds of homes, regardless of their designs. They fit right in with the décor and add a natural touch to urban, contemporary, or even farmhouse interiors.
Interesting Candle Holders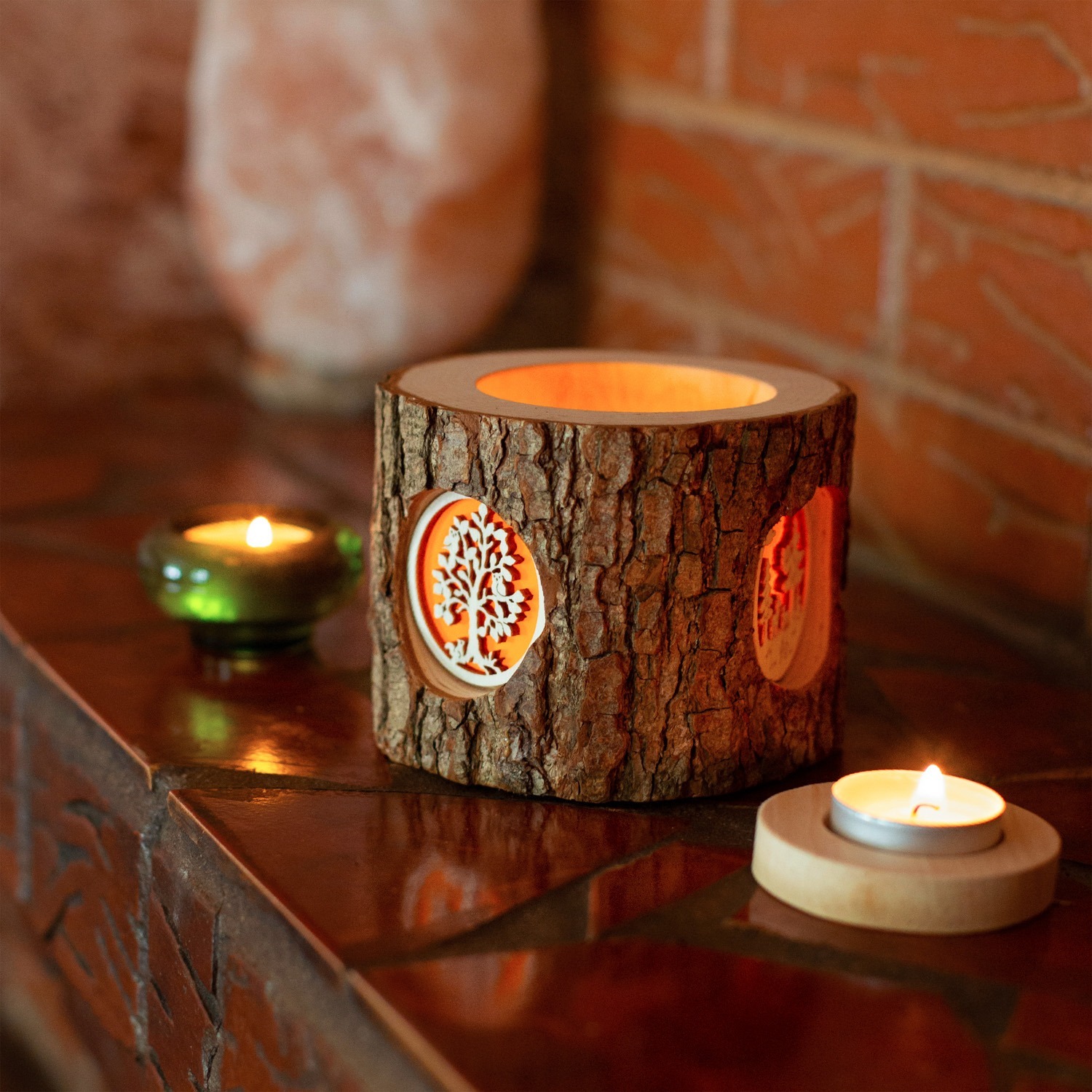 Almost everyone likes to light candles in their home, especially scented ones. They add a hint of warmth, comfort, and movement to your environment. If you're fond of candles, you may like a well-designed candle holder. We have different kinds of holders available so you can choose which option fits in with your décor perfectly. We have tea light holders, nativity scene candle holders, and several other designs for you to consider. All holders are made from real wood and retain a natural appearance.
Angel Figurine Candle Holder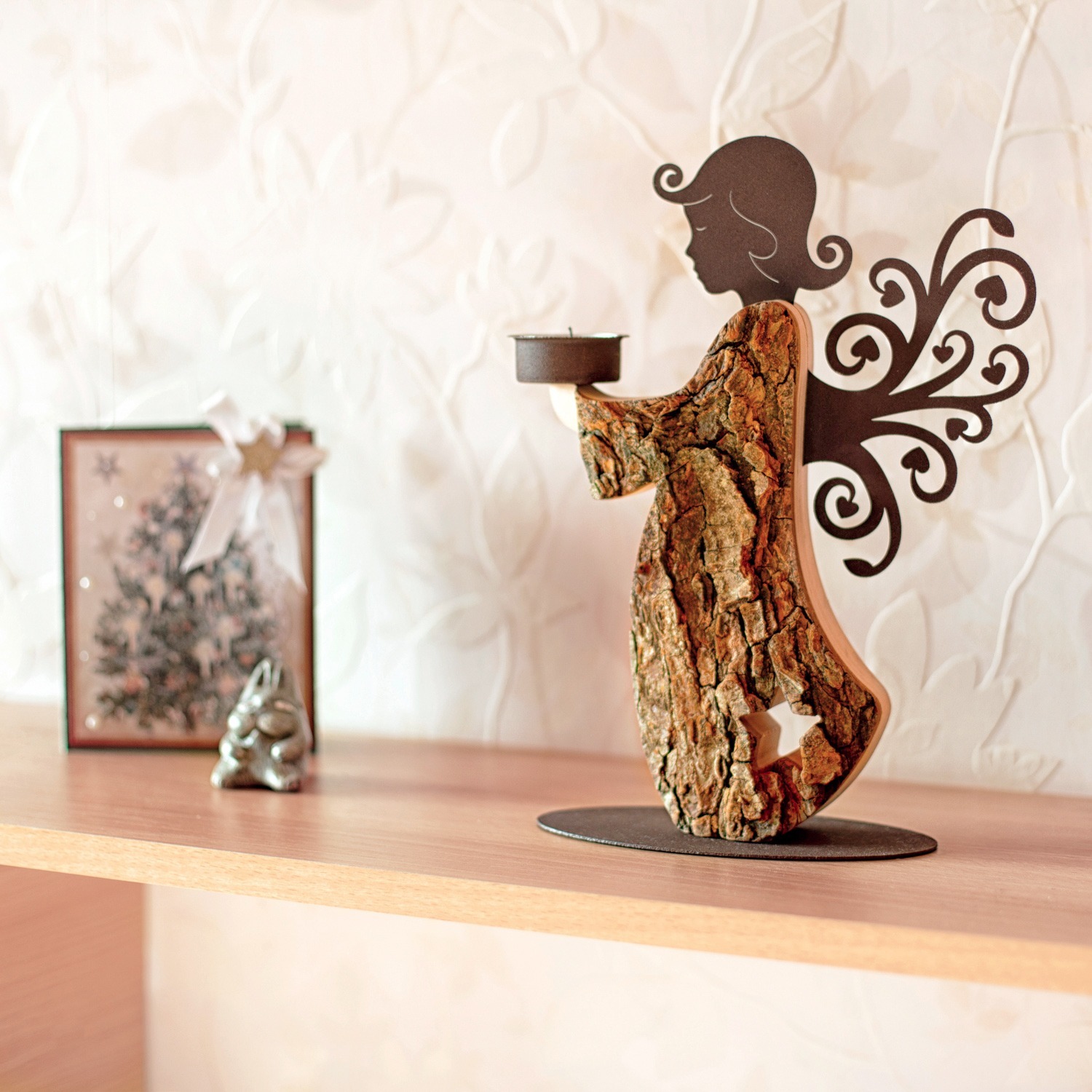 Do you want an angel figurine and a candle holder but don't have enough room on a table or mantle for both? We have an angel tea light holder made from real forest wood. It has an attractive design that will appeal to people with all kinds of preferences easily. The tea light candle holder has a dual-sided silhouette, so it looks great from all angles. The design is elegant, restrained, and organic, which means it can be a great addition to your décor.
Nativity Scenes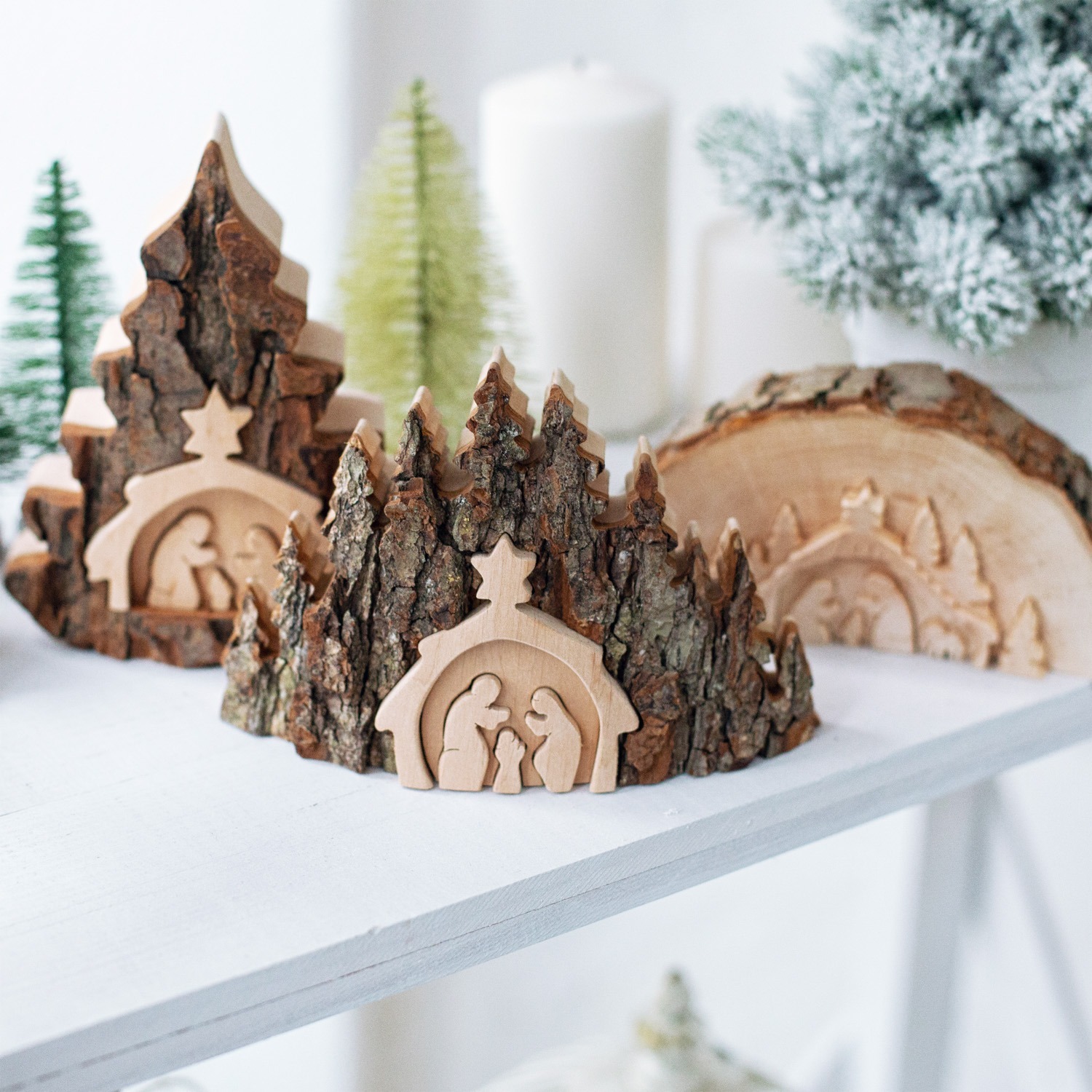 If you're a spiritual person, you may want to add a few religious symbols to your home. The nativity scene is one of the most popular designs because something is very comforting about it. It can be used during Christmas or other religious holidays or simply as a decorative item for your home. We have different kinds of wood nativity scenes so you can choose what suits your design preferences perfectly.
Tree Ornaments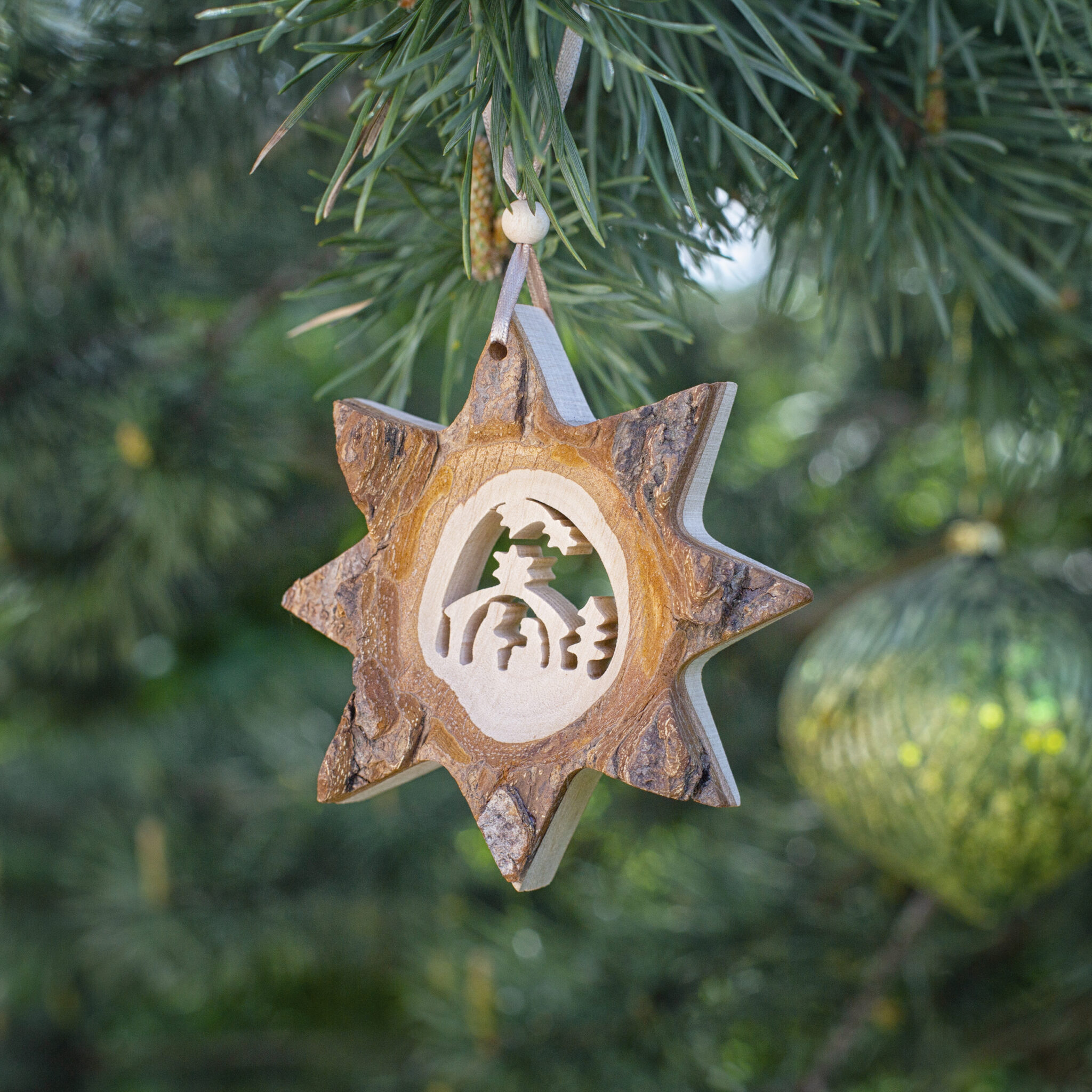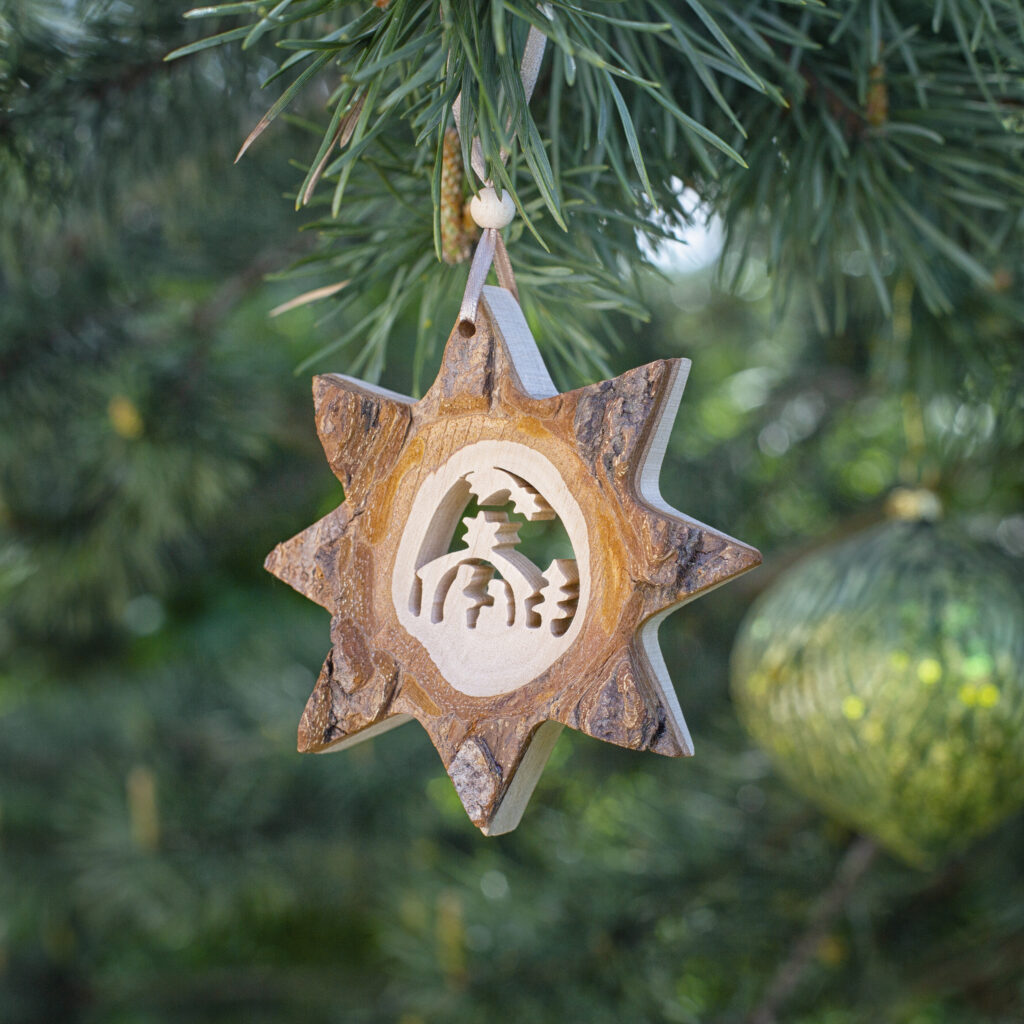 People generally use tree ornaments during Christmastime, but they can also be a part of your regular décor. You can hang them anywhere in your home and maintain a joyful spirit throughout the year. We have different kinds of wooden tree ornaments available in our store so you can choose something suitable for all-year use. These ornaments are made from real wood, and they last for a long time without sustaining any damage. They will be a great addition to your home.
All of the products mentioned above are manufactured using natural wood, such as Alder and Cherry. If you're looking for interesting decorative items, browse through the Forest Decor store. We have beautiful handcrafted pieces made by German artisans.