3
Min Reading
Christmas is the most joyful time of the year. It is time for celebration, getting together with family, and enjoying a break from daily life. It's not surprising that people want to decorate their home and make it look extra special during this time of the year. At Forest Decor, we provide a wide range of exciting and versatile wooden Christmas decorations so you can have something unique in your home. Here's a look at some of our most popular decorations:
1. Christmas Table Ornaments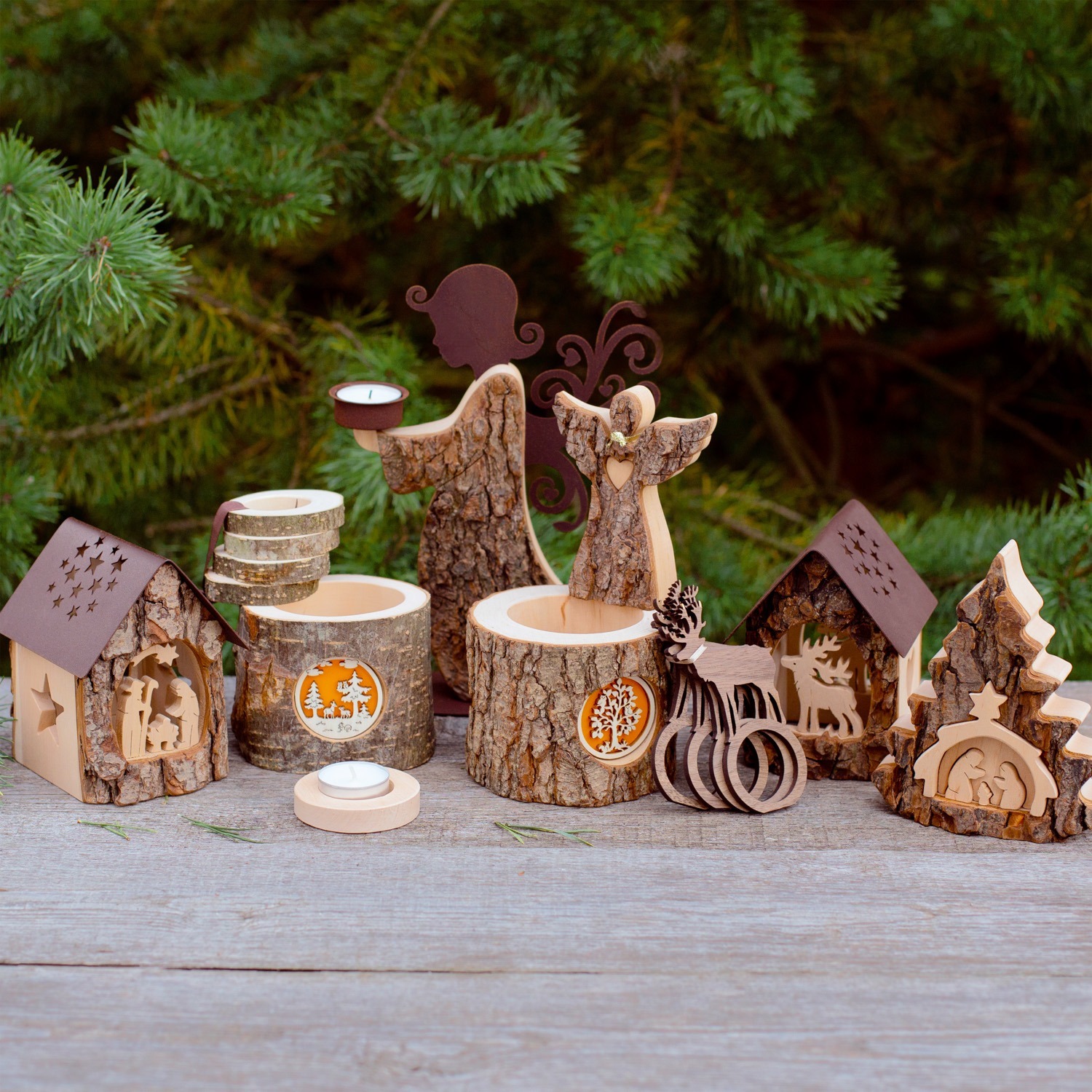 There's nothing quite as enjoyable as sharing a meal at Christmas dinner with friends and family. Table ornaments add a festive spirit to the Christmas dinner setting and add a charming touch. We offer several beautiful wood Christmas table ornaments at our store. You can choose nativity scenes or other such designs for your table. Our ornaments are made from real German wood and retain an organic appearance that many people find appealing. If you're looking for a rustic and attractive table ornament, we have an excellent collection to explore.
2. Christmas Tree Ornaments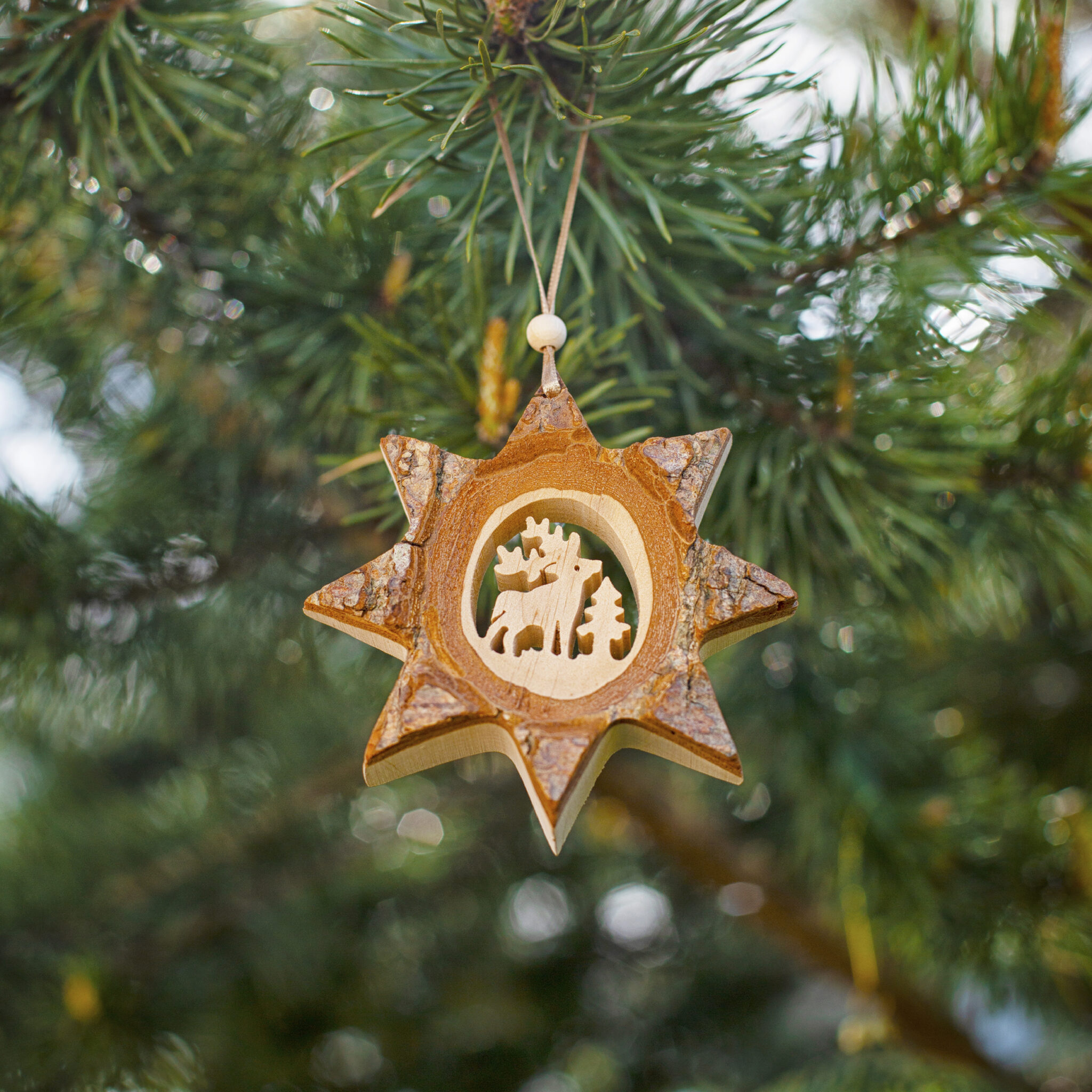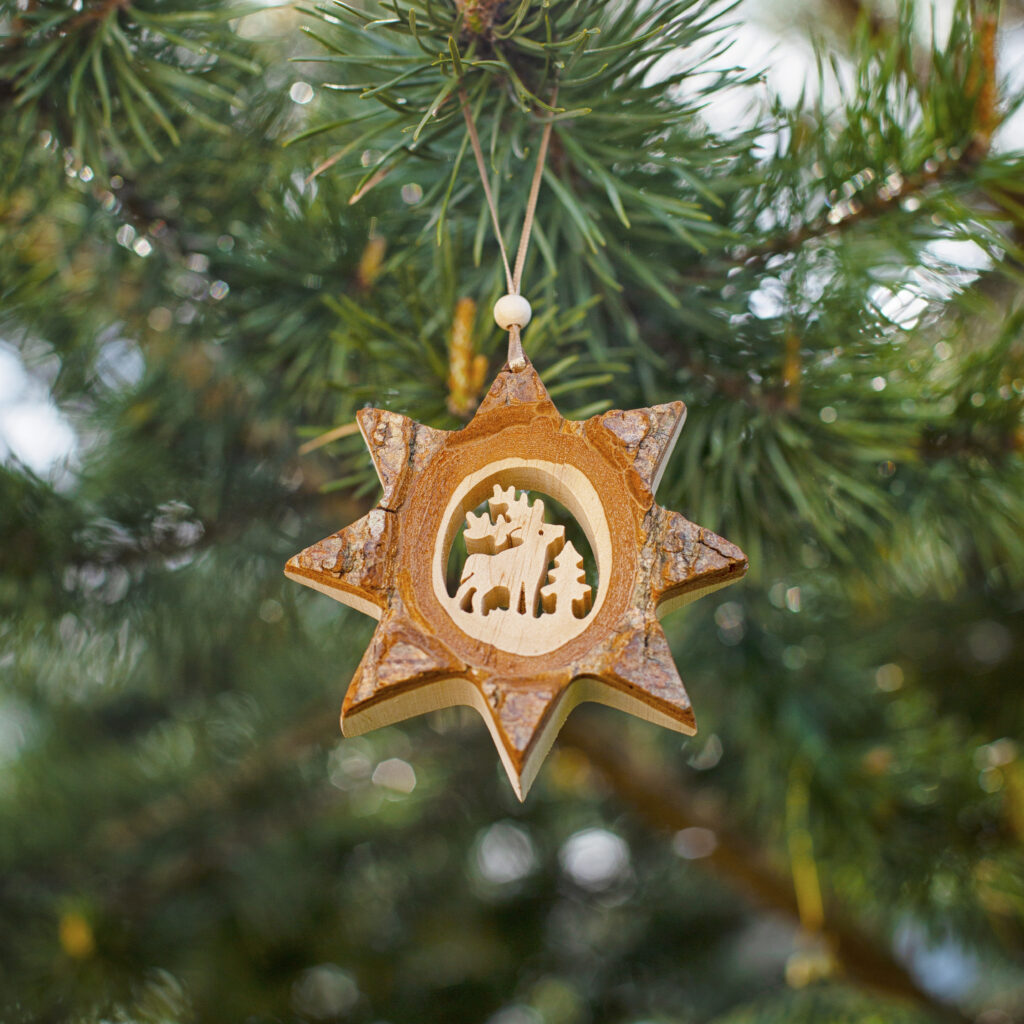 Christmas is incomplete without a Christmas tree, and a tree is incomplete without beautiful ornaments. While there are several generic plastic ornaments available today, they aren't as appealing as handcrafted pieces that can be passed down from one generation to another. We provide a good collection of Christmas tree ornaments made from real wood that have an eye-catching look. If you're looking for unique tree ornaments, we offer beautiful pieces featuring nativity scenes, snowflakes, and even the occasional moose.
3. Nativity Scenes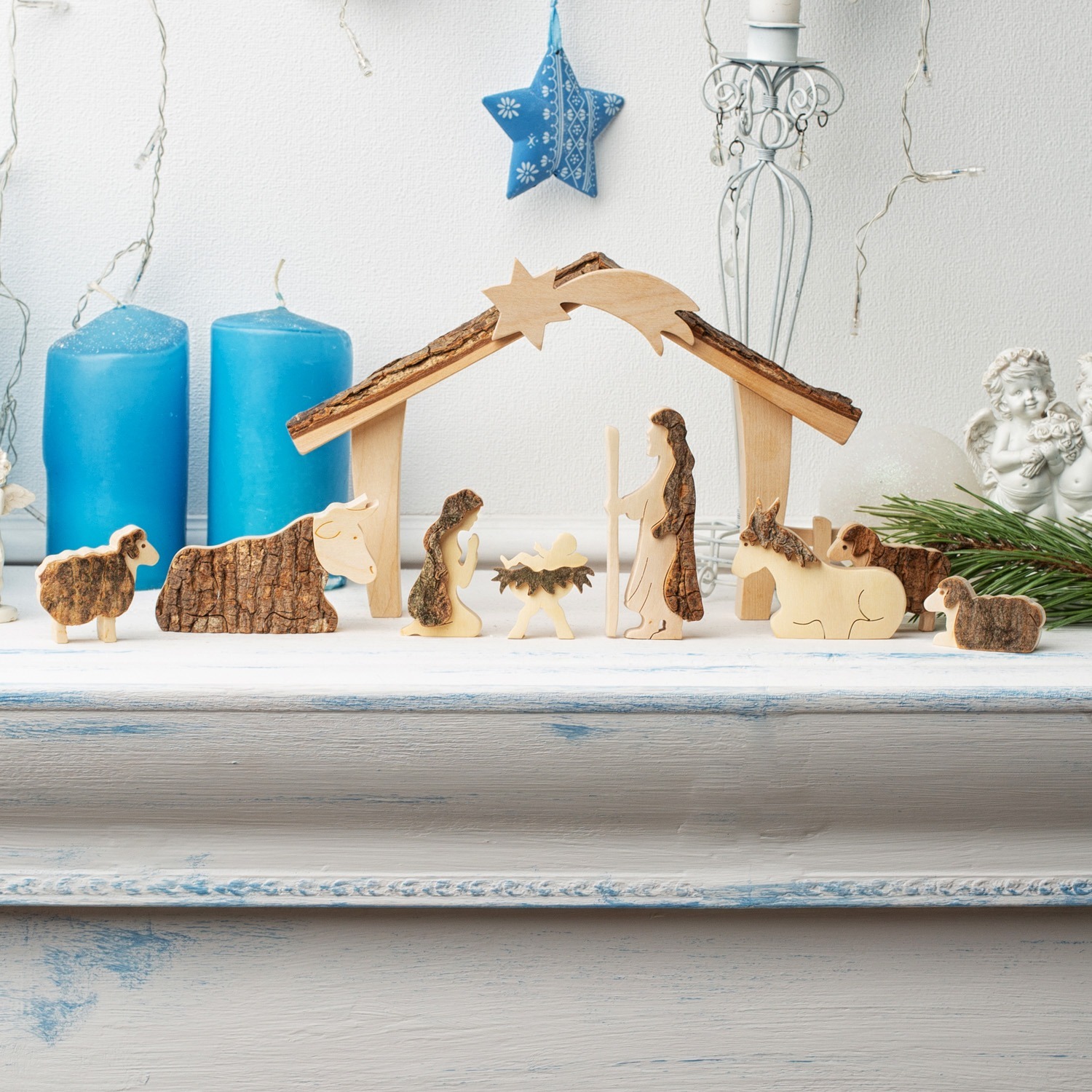 Plaques bearing nativity scenes ensure your Christmas celebration has a spiritual element to it.  Sometimes, it is easy to forget the reason for this holiday and become lost in the glitter. A nativity scene reminds you why we celebrate this day and just how significant it is. That makes them an ideal decorative item for Christmas. We have different kinds of designs available in this category, so you can choose something that suits your preference. All nativity scenes are made from real wood and retain a lot of organic details. That makes these products stand apart from other commercial decorative items.
4. Candle Holders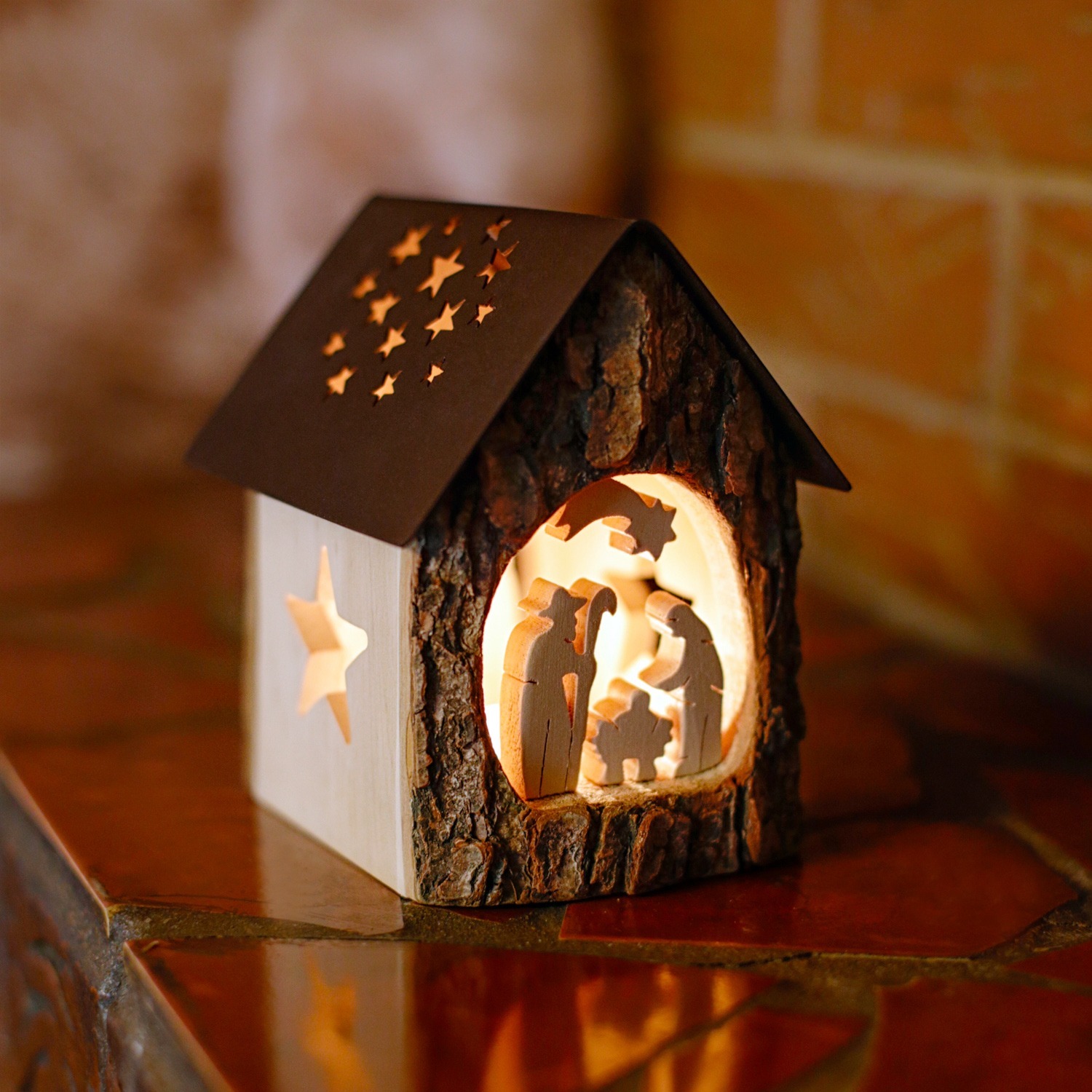 Many people love to light candles during Christmas. They give a room a warm, welcoming appearance that no artificial light can replace. We provide beautiful Christmas-themed candle holders that can be the perfect decorative touch for the holiday season. The holders feature nativity scenes or are shaped like an angel. We also have other designs that can be used throughout the year. These wooden holders include details of trees, forests, and wildlife. All candleholders retain the natural wood grain and bark detail that makes them look natural. The candleholders stand apart from other such products available in the market.
If you're looking for interesting decorative items, browse through the Forest Decor store. We have beautiful handcrafted pieces made by German artisans.