Wooden Pig Figurine For Home Decor

FREE 3-DAY SHIPPING ON ALL U.S. ORDERS OVER $49. SHIPS WORLDWIDE WITHIN 24 HOURS.
Description

Add a Touch of Farmhouse Life to Your Living Room, Kitchen, or Bathroom with a Cute Piggie from Forest Decor

A piggy is still one of the most important parts of a young childhood. It's an opportunity for parents to teach kids about saving money, having patience, being responsible, and working hard to reach their goals. But it should also be fun and make kids realize that it's OK to express yourself and be creative at the same time. That's why we created Rudi, a Forest Decor wooden piggy bank that's been handcrafted from genuine forest wood. Cute, original, and great at protecting both coins and cash, he's an adorable reminder that saving money is important; but so is being playful and original.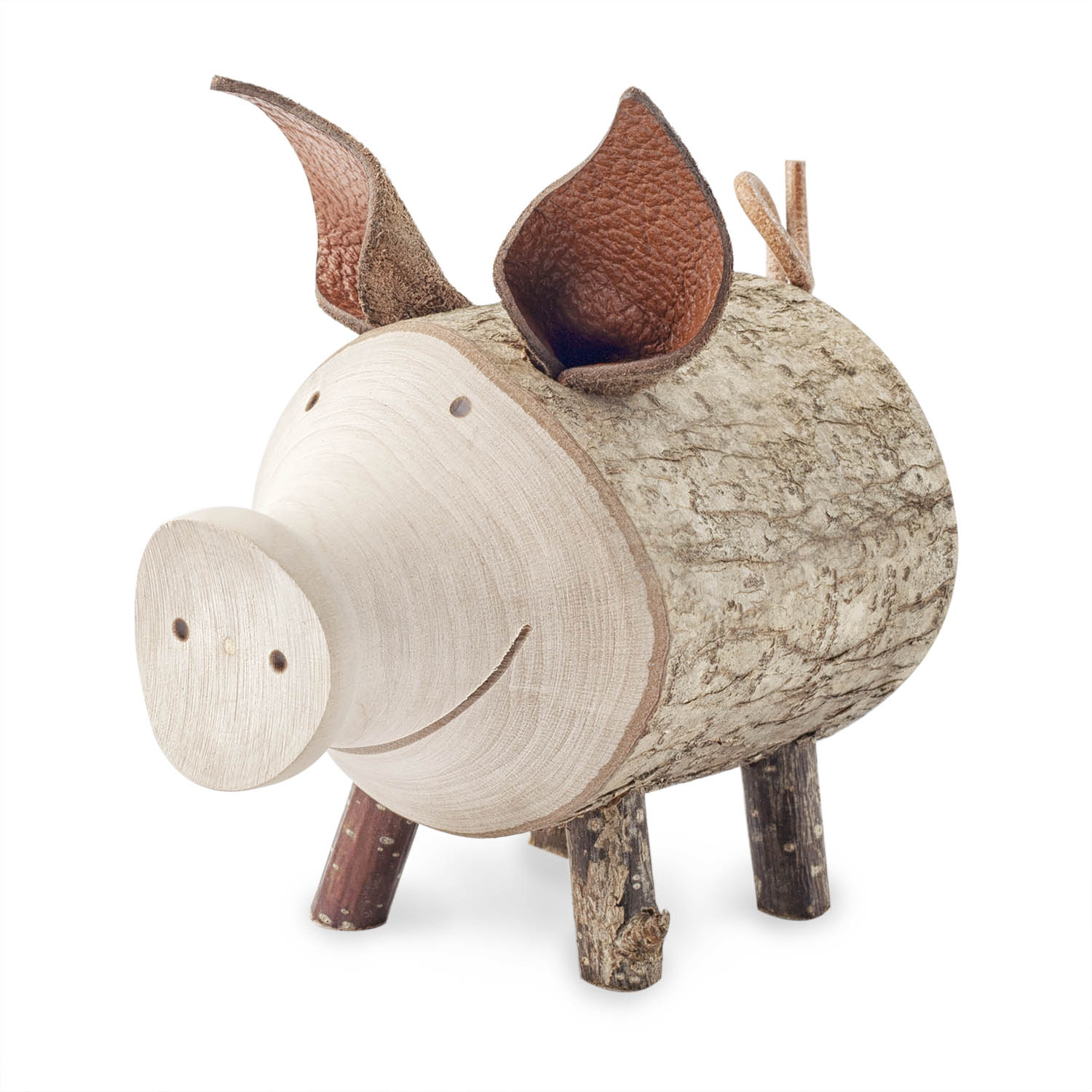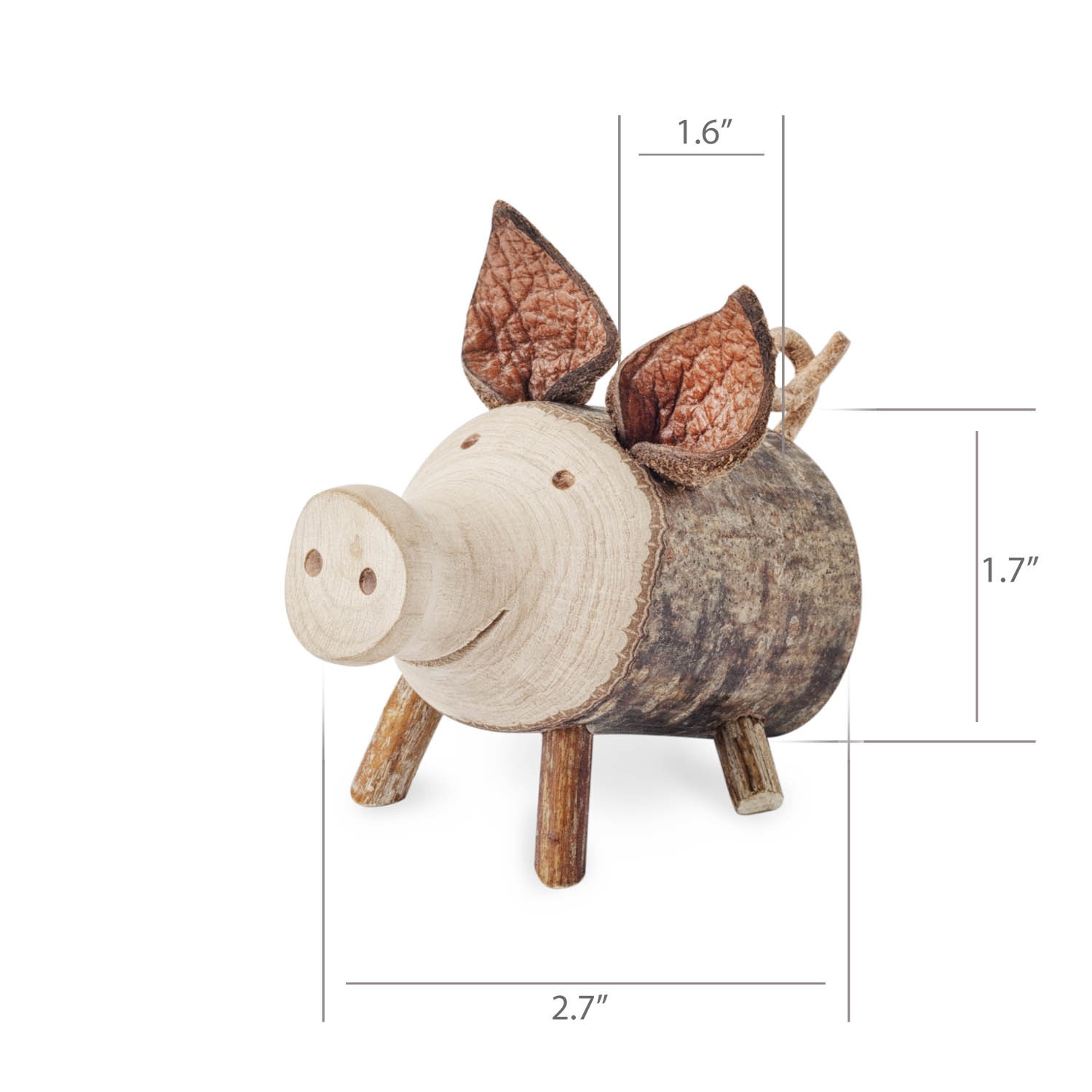 Product Details:
Adorable Pig Figurine Home Decor
Cute Leather Ears and Curly Tail
Natural, Genuine Wood
Handmade Artistry and Craftsmanship
Available in Various Sizes
Shelf, Counter, and Table Decoration
Fun Holiday, Christmas, or Birthday Gift Idea
Well-Balanced Feet for Stability
Wooden Pig Figurine
Vintage, Charming, and Original
All Forest Decor items are made by hand by a real craftsman who makes it piece beautiful and one of a kind. They make the perfect addition to your desk, bookshelf, kitchen countertops, or other space where you want to embrace nature. Suitable as owl kitchen and garden decor.
Beautiful Housewarming Gift
Beautiful Housewarming Gift Our wooden pig decor is a thoughtful, imaginative gift for you to give someone who loves farm animals,collecting farmhouse decor for their kitchen, or even someone having a baby. They're cute, make you smile, and add a special touch to all types of rooms or spaces.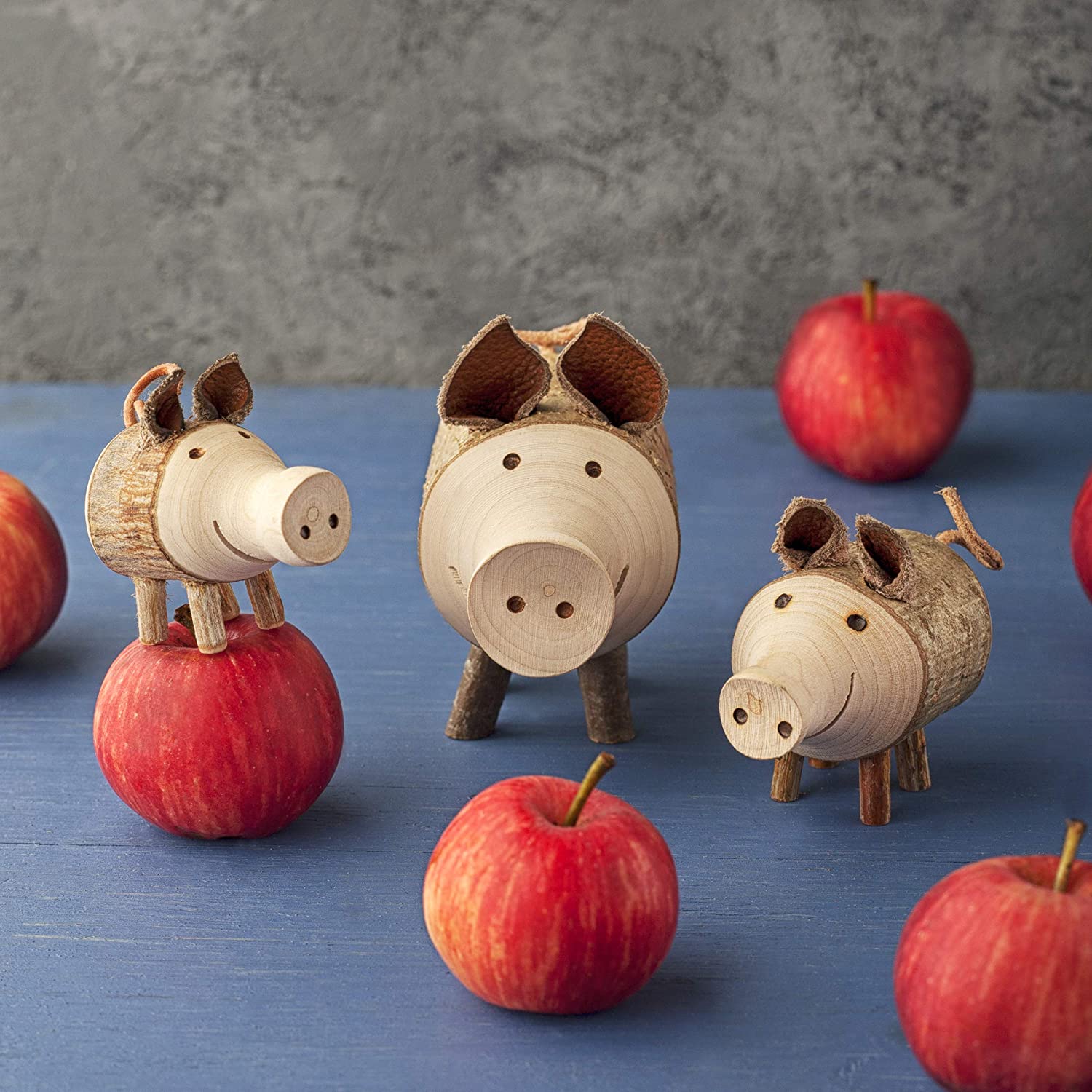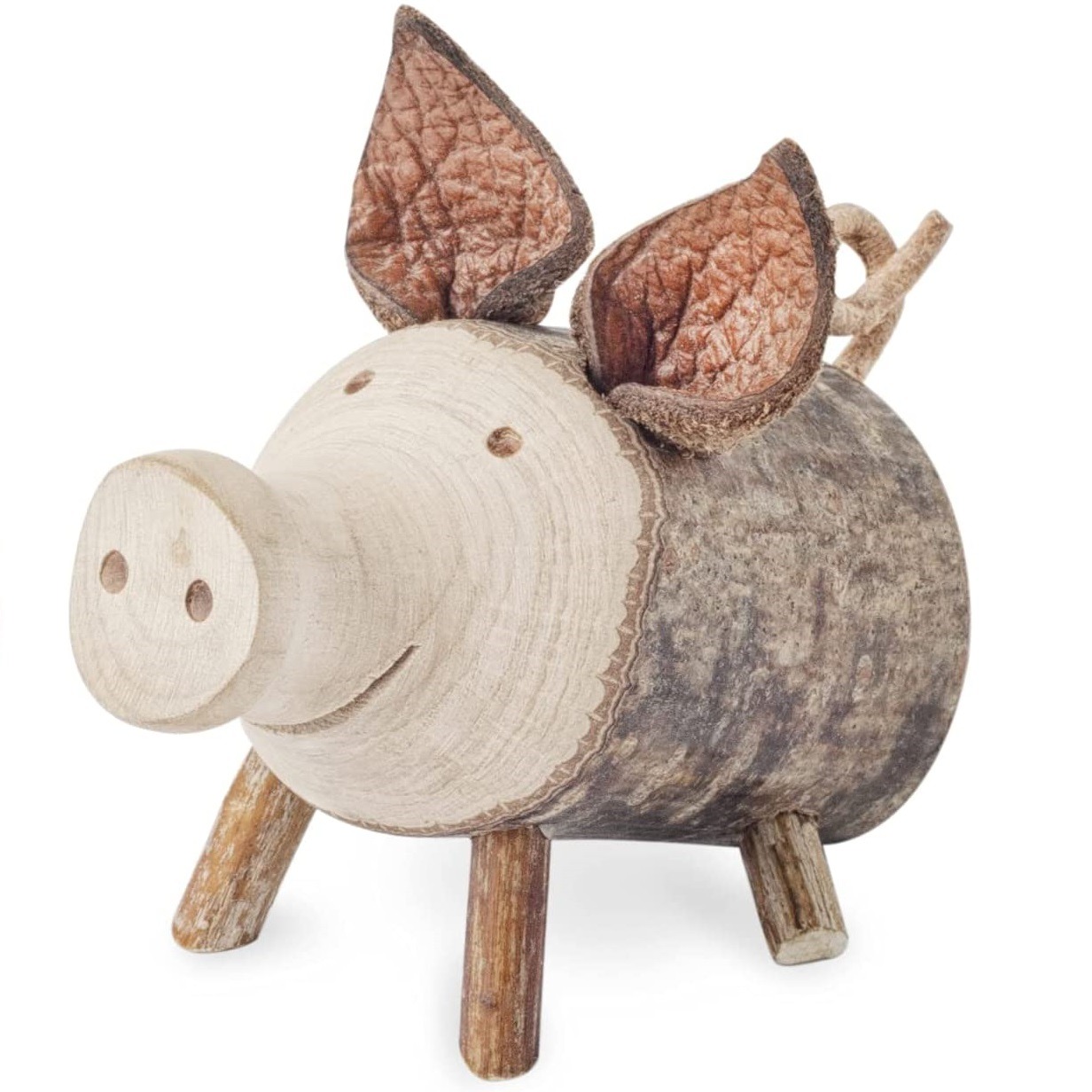 Sizes for Every Space
We offer these super cute wooden piggies in small, medium, and large sizes to better fit your individual space be it a shelf on the wall, entertainment center, or side table.
Inset Eyes, Smile, and Nostrils
The smooth, finished face also features small eyes, nostrils on the cute snout, and even a deep smile that creates a more lifelike look that kids and adults will enjoy.
Carefully Secured Accents
The tail and the ears are both secured firmly to the pig's body to ensure they don't come off easily. In fact, they offer a seamless look that matches our animal perfectly.
Natural Woodgrain Finish
Each piggie has finished and unfinished parts that are completely handmade by craftsmen, which means each one is a one-of-a-kind piece that's 100% original.
Sizes for Every Space
Each little pig is standing atop four perfectly even legs to ensure a well-balanced to keep that keeps them from tipping over and scratching surfaces. Important for every space. Whether you are looking for novelty gifts.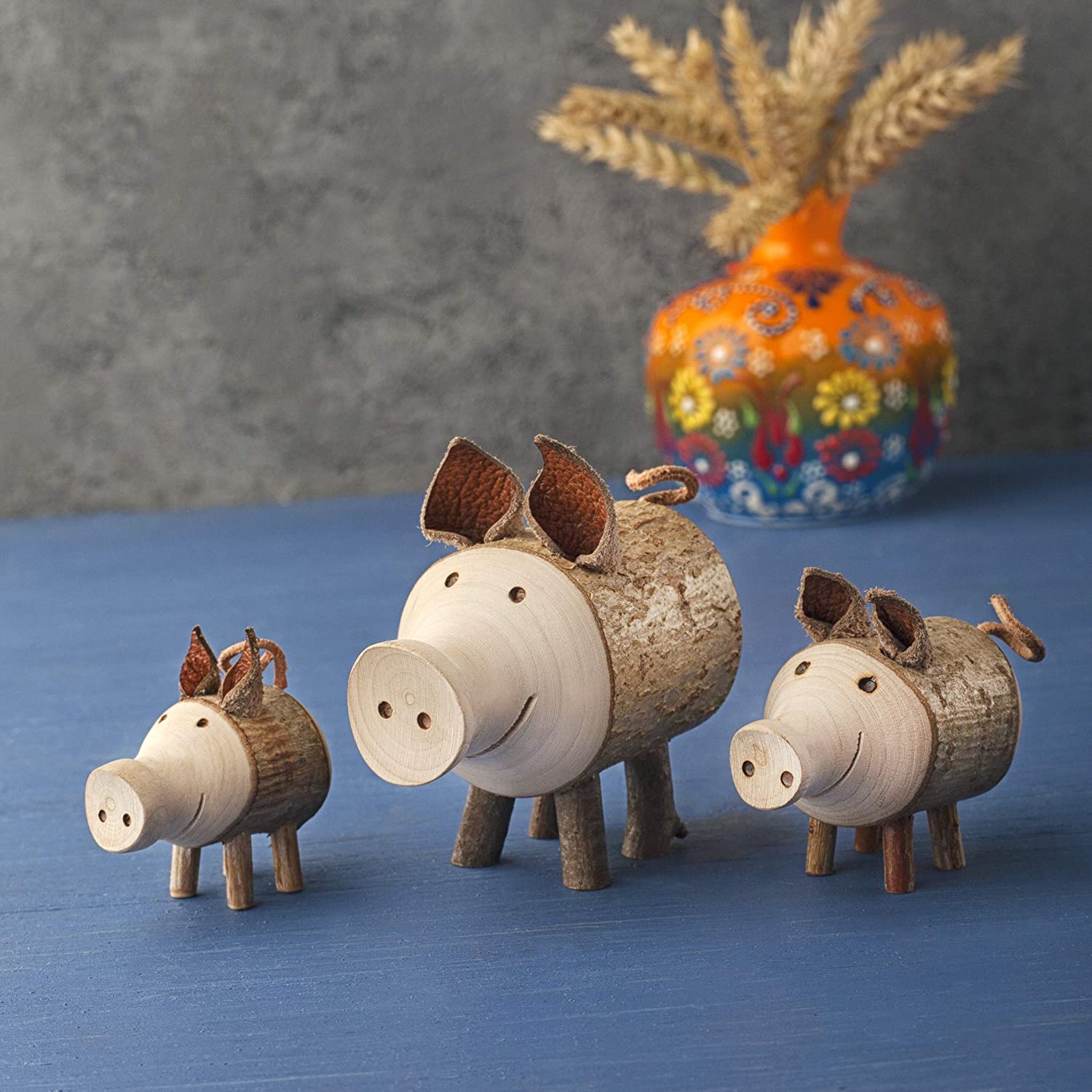 Related products